Agile Software Development Company
Developing high-quality software for frequent idea validation and business growth.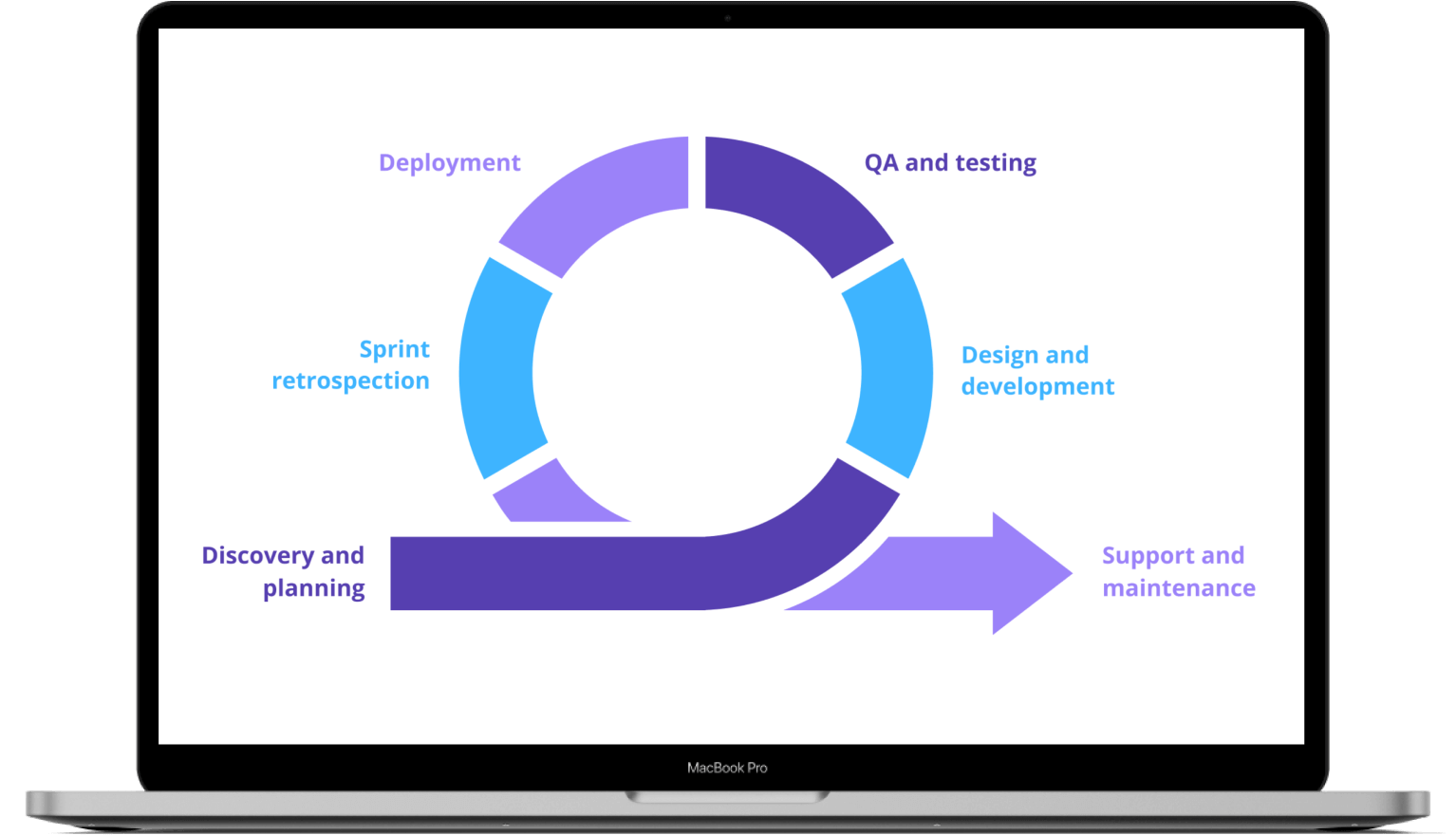 When does Agile work?
Agile software development company IT Craft helps businesses move forward with projects containing many unknowns. IT Craft developers provide a solid framework for projects where:
Only high-level requirements are available.

The faster the software reaches the market, the better.

Multiple feature deliveries are anticipated after product launch.

Constant transformation is part of the strategy.

Collaboration within and between teams is essential.

Scalability is an absolute must have.
Agile software development services
Agile makes it possible to achieve consistent results:
Value-focused approach

The team prioritizes your feature list based on business value that single features provide.

Tangible results

Each Sprint vastly improves the current version of software or adds new functionality.

Changes are encouraged

After each Sprint, the project team reviews project priorities and responds fast when priorities change.

Optimized development budget

Due to flexible requirements, a business pays only for required features. Software development costs less.
Case Studies
As a reliable Agile outsourcing partner, IT Craft delivers its promises on time and on budget.
Here are three success stories:
MyCarrier
The client, a US startup, planned an MVP of a logistics portal. The team delivered source code on time helping the client keep pace with his plans.
After the project's success, the team worked on project transition into the cloud to cope effectively with a constantly increasing user load.
View Case Study
XPERTyme
When this Germany-based startup approached IT Craft, part of its project had already been completed by another team. There was no set list of requirements. After IT Craft took over the project, it focused on priority issues such as collecting missing requirements and completing the project on time. It helped the client launch its product and showcase it at major industry events where it acquired its first clients.
View Case Study
ArcTrieval
This client initially wanted a Web-based MVP to securely release sensitive health information. To ensure high coding standards, the IT Craft team proposed an alternative to what had previously been done by another team, focusing on the client's goals and priorities.
After the software launch, the same team continued working on its maintenance and new features.
View Case Study
Agile software development services
Agile makes it possible to achieve consistent results:
Why do businesses choose IT Craft for Agile outsourcing?
Since 2001, Agile software development company, IT Craft, has focused on its clients' long-term growth strategies.
Wide expertise

300+ experienced engineers work with multiple technologies, across many industries.

Transparency

we always remain open and honest with our clients, providing timely estimates and reports on projects.

Flexibility

the team provides the best plan for your situation and is ready to adjust when circumstances change.

All-in-one approach

the company provides you with full-cycle Agile software development services to cover all your tech needs.
Testimonials
What some of our clients say about our Agile software development company's services: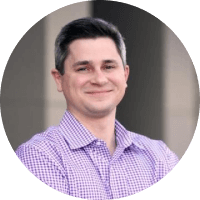 Diligent project management has kept development on target despite significant team composition fluctuations and changes to the original scope.
Co-Founder, Integrated Transportation Management, USA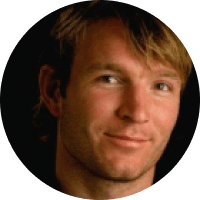 …you want a developer that can come up with a better solution. IT CRAFT can do this much better than other companies, who simply build what they are told to and don't question requests when it's necessary to.
Founder & CEO, B2B Platform Startup, Germany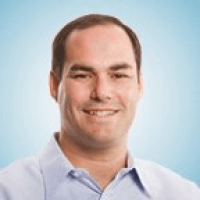 IT Craft met expectations with their consistently fair cost estimates, technical expertise, and stellar communication methods.
Founder & President, Health Care Startup, USA
FAQs
1

What companies are agile?

Agile organizations:

recognize opportunities and co-create value for all stakeholders
empower teamwork and engage flat organizational structures for fast decision making
work in rapid cycles of thinking, planning, and doing
encourage employees to take full ownership of their work
integrate technology as core to every organizational aspect

2

What is Agile development business?

Agile business development adds Agile to business processes to enhance communication, change mindset, and react rapidly and flexibly to unforeseen challenges. In an Agile environment, cross-functional teams shape products together. They combine technological and business expertise and think from a user's point of view, appealing to customers' needs. A short timeline and "good-enough" approach are preferred to respond swiftly to changes.

3

What does agile mean in software development?

Agile is a managerial approach in software development focusing on people and interactions rather than processes and tools. Its core priorities are working code, cooperation with the customer, and rapid, flexible response to changes. An Agile software development company is especially effective in developing technically difficult custom web and mobile applications where requirements can change during the development process.
Do you want to know how you get your project done on time, on budget?
Contact our team for a free roadmap. Type a message
Free project discovery
A reliable project roadmap is the key to successful launch. We are here to help.
We help you determine the optimum:
tech stack

budget

project timeline

team size and roles
All at no cost.
Make sure you know what it takes you to launch an app.
Back