Businesses often look for a reliable service provider even when they have their own in-house team onboard.
Using an external team to help out or even integrating a team into the company's existing workflow might sound challenging. However, it is possible to work well in a healthy, trustworthy environment where everyone focuses on a common goal.
A blended strategy enables combining strengths of both teams under one roof to reach the desired results in one (or more) of the following scenarios:
Short deadlines and then a developer quits his/her job. Getting any new developer onboard takes up to six months and might cause delays, so businesses mitigate risks by hiring a software development company. An outsourced software development team has their own established workflow enabling them to spend less time on management.  
Increased scope of work. The business can be just too small to afford an extensive development team but need to survive in a tough competition. The result is an overwhelming number of tasks for the internal team. Cooperation with an outsourcing company prevents the in-house team burning out and ensures the work will be done. In this case, the external team is responsible for large but less prioritized tasks while the internal team is focused on revenue-generating activities.    
Cost savings. Outsourced software development companies from Ukraine offer high-quality services for lower prices than either US or EU companies. Working with offshore developers helps businesses from the USA, Canada, and Western Europe ensure the same or higher ROI than solving technical tasks on their own (e.g., server maintenance 24/7 where extra working hours of server administrators would cost too much).
Greater access to expertise. Businesses keep their key competencies in-house. At the same time, no one spends too much time and resources trying to acquire technological expertise they are likely to rarely use (e.g., service migration). When looking for outsourced development experts, businesses can expect the best expertise for their investments while paying experts only for what they need.
Here are two cases of cooperation with IT Craft teams.
Case 1. Startup development from scratch.
An ambitious, Berlin-based startup, Peakfactor, approached IT Craft team with an idea for an intranet system suitable for internal business communication.
Initially, most of the work was done on the IT Craft side (requirements management, design, coding, QA, server administration, project management, outsourced software development) enabling the startup founders to focus on business goals.
The web development team started with MVP development. Peakfactor had a vision; the IT Craft team developed the technical roadmap. A business analyst joined the team to help manage the workflow and meet deadlines.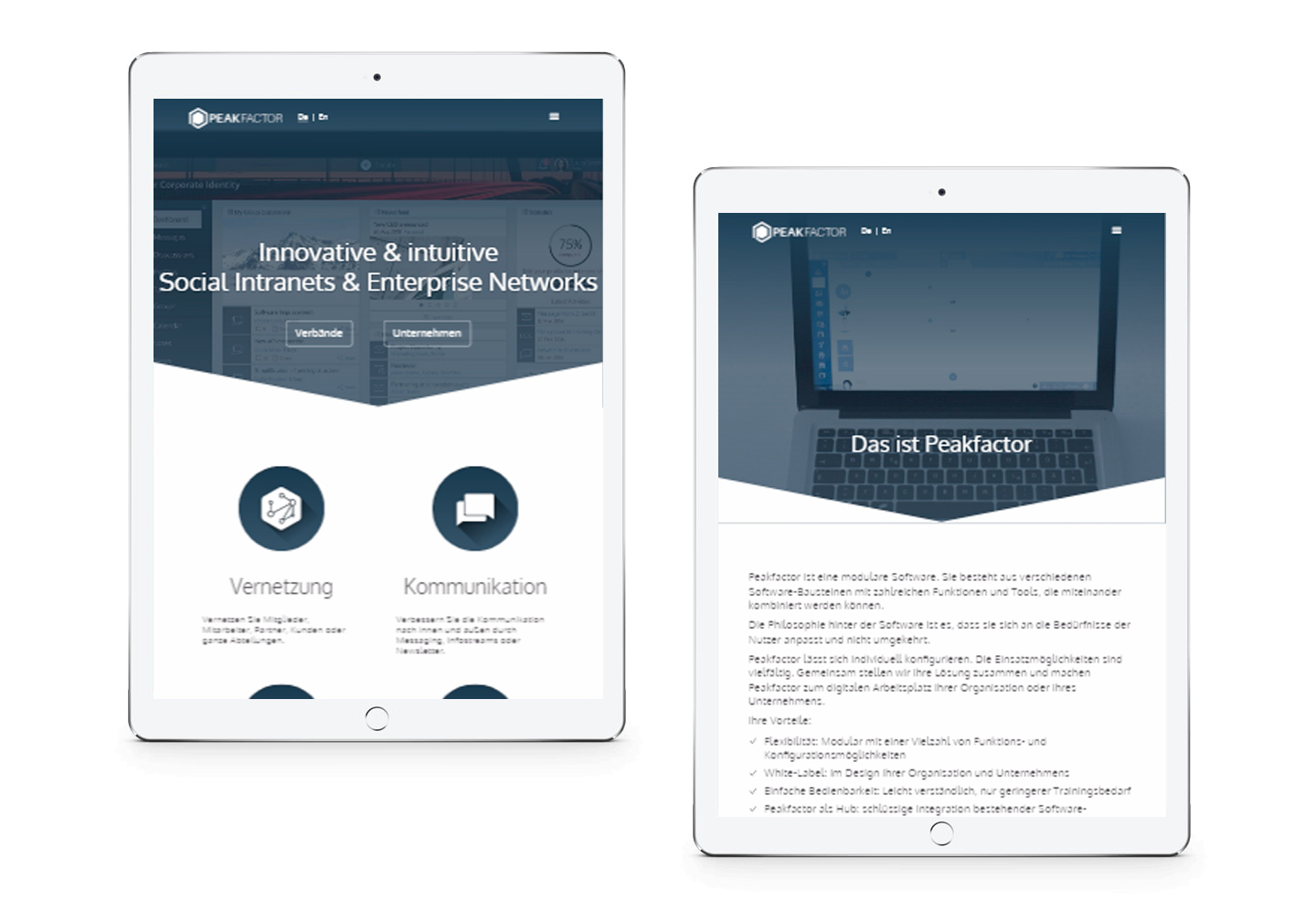 After the project proved successful and the startup grew, Peakfactor hired an in-house team for product improvement and maintenance while outsourcing large amounts of work. The company continued its cooperation with outsourced development services by IT Craft.
And the team cooperation continues. The in-house team works on tasks requiring immediate action and reaction while the outsourced team helps with long-term, resource-demanding projects.
Case 2. Optimized maintenance costs and boost up for the in-house team.
Adorama Inc., a big retailer of photo and filming equipment, started to expand its online presence back in 2007. Initially working on their own, the company soon realized the scope was far too big for their in-house team. It needed a team capable to effectively communicate with internal developers and transform business requirements into quality code.
The outsourced development team enabled Adorama's business to respond with alacrity to market challenges and offer the same level of digital services as their competitors.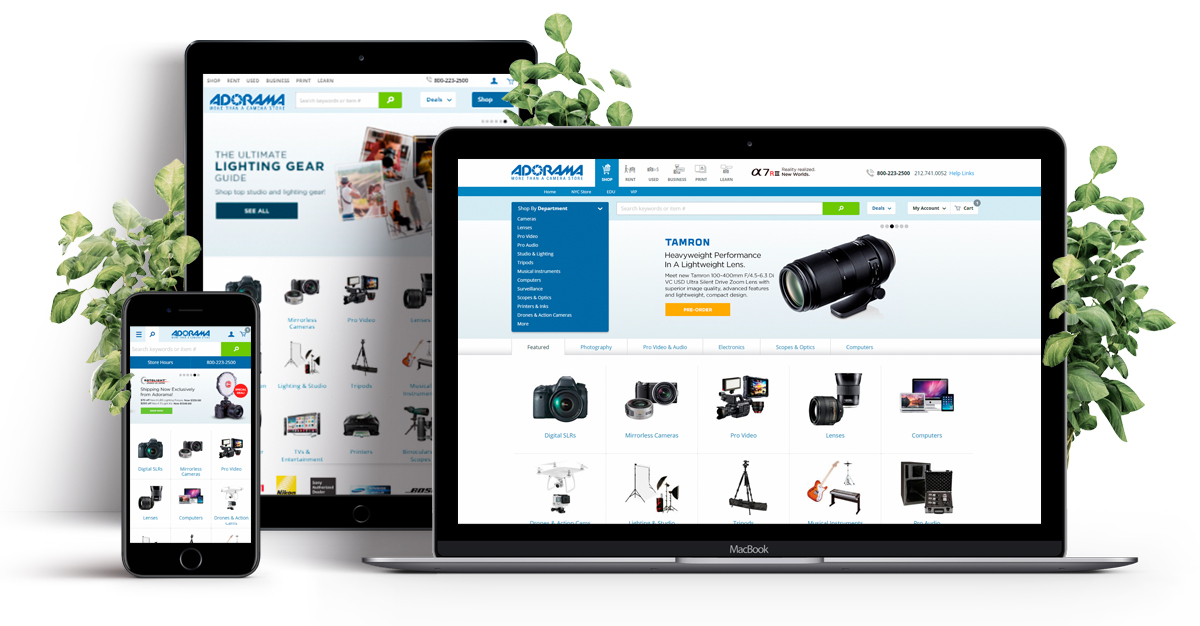 In its turn, when the digital market grew, the dedicated team expanded from 5 in 2007 to 54 people in 2017, based on the amount of the tasks to be done.
The internal team is responsible for technical supervision, business analysis, and design while the execution is IT Craft .NET team's responsibility.