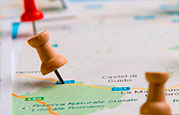 In our previous article, Where do Maps Come From? Source 2: Aerophotography, we reviewed the interesting idea for a startup company using aerial photography with drones. We would like to explore this theme further and present some challenging situations where drones proved their worth by providing an easy and quick solution compared to a solution without drones.
Let's go!
1) Drones over Kuzikus Wildlife Reserve – to find animals!
The Kuzikus Wildlife Reserve in Namibia provides refuge for many nearly extinct / threatened animals like black rhinoceros and others suffering from mass poaching in other parts of the continent.
To count the population of different types of animals in the reserve more precisely and to track their migratory life, a series of drone flights took photos of the Kuzikus Wildlife Reserve territory.
The drones proved to be very successful: they managed to scan the whole large reserve terrain quite quickly with 90 flights and nearly 25,000 images.
But here the next question arose: who can review all those shots to find the wild animals on them? And how?
To solve this question, the drone research organizers invited volunteers to look through all the images and to frame any animals found on them. Close to 500 people worldwide took part in this crowdsourcing project. In two short days, they managed to process almost 98% of all the shots.
This and other requests made scientists think about artificial intellectual algorithms for automatic image processing. We think that such situations would not be a problem at all in the future!
2) Drone in Necropolis – putting things right! 
Deansgrange Cemetery in North Ireland is another example of how drones helped collect detailed information about specified territory. There was a problem keeping track of all the tombs in this large, old cemetery containing thousands of gravesites in its 12 acres. Outdated, ten-year old paper documents and plans of plots caused innumerable mistakes and overlaps: formerly free places appeared occupied and vice versa.
To solve this problem, the cemetery management invited a drone photographer to create an actual map of the cemetery with precise information on each place. Previously ("pre-drone") similar work took around 100 hours because it was necessary to manually define GPS-coordinates of each occupied place. The drone completed this task in 2 hours. It just tied up several control points and all the burial places were located on the map automatically. Finally each place was assigned the corresponding data of the buried.
3) Drones at high altitudes — explore the greatest places!
Swiss company SenseFly develops and produces aerial imaging drones for professional applications. Sensefly demonstrated a successful method of mapping inaccessible territories with drones. It proved the idea that drones can provide a highly detailed model of a rugged topography on quite a scalable square to be published in the Internet almost immediately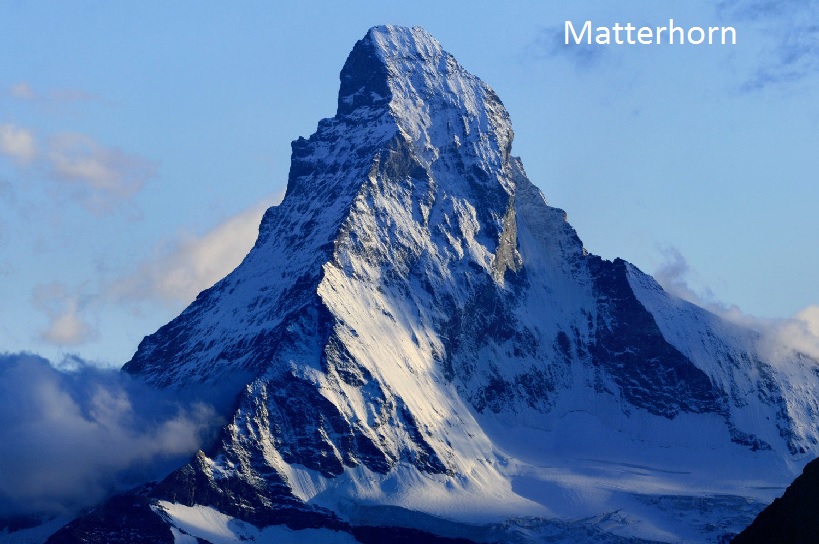 Matterhorn peak (14,692 ft., 4,478 m), the highest mountain peak in the European Alps, was chosen as the mapping object. This mountain is located in the Swiss Alps near the border between Italy and Switzerland.
Mapping of Matterhorn by drones was carried out by a team of several companies: SenseFly (drone producer that provided drones for this adventure), Pix4D (aerial photography company), MapBox (responsible for visualization) and Drone Adventures (undertook planning and logistics).
Technically, the mapping process was arranged like this: a team of engineers climbed the mountain and launched several eBee drones near the mountain peak. They controlled the eBee drones by a pre-defined route with the help of a tablet through GPS.
Ultra-light, portable eBee drones were launched from three different locations and altitudes on the mountain to fit the legal requirements for line-of-sight drone operations in Switzerland.
One drone was launched from the very summit of the Matterhorn carried in a backpack by a member of the engineering team. Thus drone's behavior at high altitude and in typical mountain turbulences was tested.
Drones, like eBees, can shoot terrain up to 10 square miles within one flight. The images taken by them provide a base for maps and terrain models with the accuracy up to 7.9 in. (20 cm) after post-flight processing. It is interesting that each drone carries a camera with a resolution of just 16 MP. The eBee drone wingspread is 38 in. (96 cm) and drone weight is 1.56 lb. (710 gr).
The whole adventure took the drones 11 flights in total with a maximum height of 15,443 ft. (4,707 m) and with the total length of 164 mi (263.6 km). The total photo session time was 5 hours 40 minutes with 2,188 images collected.
You can see the video of how the engineering team worked on this video:
Below is on side of the 3D model of the Matterhorn in Switzerland:
In conclusion:
Drones are really great at taking photos of small terrain spots in great detail. Demand for such photos is almost ubiquitous; until now it has been quite difficult to shoot and map certain areas without the help of drones. Invention of wonderful and smart robot assistants opens a new era in aerial photography.
Entrepreneurs in many countries have quickly caught on to this new trend. As a result, many startups focusing on working with drones are popping up all over the world. For example, right now we are working with a European company that performs aerial photo shooting of industrial objects for advertising and insurance.
Specialized custom software can help you realize a new unique idea of using drones – the current age of developed IT technologies provides so many possibilities for this! If you need to add some custom software to your business, we will be happy to help you.
We write the code that grows your business!