Have you imagined? Dreams come true!
It's show time!
I've been playing fantasy sports for several years and got accustomed to the same old ordinary sports and the same players and teams in Fantasy Soccer, the NFL, or the NBA year after year. I got bored and wanted to try something new.
And I discovered Fantasy Elections!
Did somebody tell you that presidential elections in the USA are boring and predictable? This is absolutely wrong; this show attracts an audience of millions and it excited me at once.
After signing up in the system, you choose your team: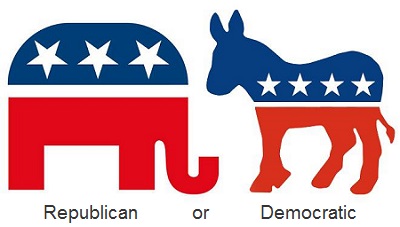 Then, you pick your team leaders and possible substitutes:
This is your Fantasy Team! And the battle begins!
Because there can be only one!
On the electoral college map for the United States presidential elections, you can select the states where you believe your candidates will gain maximum votes.
The summary map will look similar to the following one.
Every week, certain events will take place, e.g. debates, TV shows, interviews, primaries, caucuses, National Conventions, etc.
In accordance with the achievements in those events, each team member receives a certain number of points. The system converts them to Fantasy points and makes the live leader-board of Fantasy Elections' players.
At the final stage, if your team still has candidates who remain in the presidential race you should pick your leader whom you expect to be the President of the United States.
It is an "all season long" fantasy, not a daily format.
The team that gains the maximum points becomes the contest winner and receives the prize – lunch with the President of the US!
Then I opened my eyes and realized that it was just a dream.