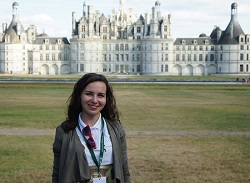 Today we'd like to tell you about the experience of a French startup that changed the way people visit ancient castles, or châteaux, in France. The startup, Histovery, created a unique iBeacons museum app that deals with augmented reality. Introduced in two royal castles, it has gained significant popularity over 2014-2015. We'd love to share the story in the words of Olga, one of those who introduced Histopad, that is the name of the product, to a wider audience, and helped make it popular.
ITCraft: Hi Olga, good to see you! Can you tell us a bit about the background of Histopad?
Olga: Hi there, sure. So, Histopad was created by a startup named Histovery. It's an app for iPads that combines augmented reality-based 3D reconstruction of the château with indoor positioning system. It also provides users with geolocation-based digital guide around the objects in the château, like paintings, etc.
You can say Histopad was a new, and a pretty unique project by the time I joined the team. They had already launched a similar project in another château, but it was free and less popular.
In the summer of 2015 they launched their second project, this time it was for a fee, in the royal château de Chambord, a hunting residence of King Francis I of France.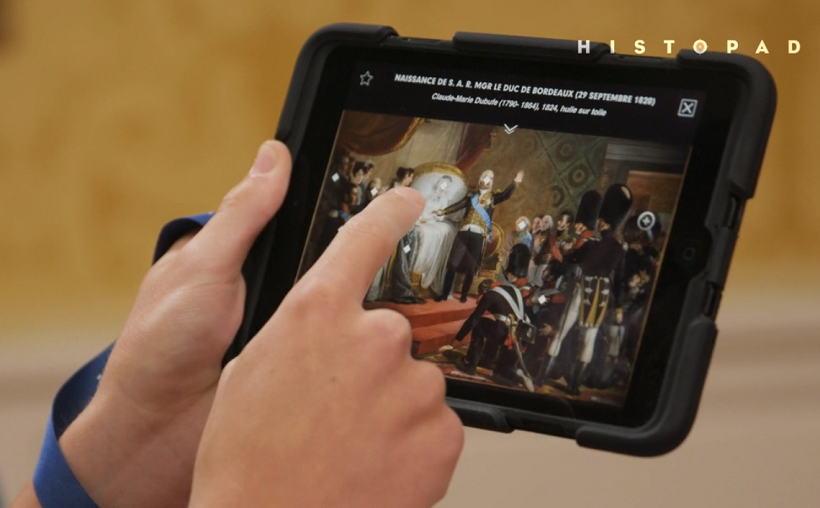 ITCraft: What is your role on the project?
Olga: My role is called assistant de promotion, which, in fact, means promoting the product to the visitors of the château de Chambord. My job is, mainly, telling visitors of the château about the opportunity to go back in time and see a 3D reconstruction of a 16th century château.
I also helped visitors if anyone had any difficulties using Histopad.
ITCraft: Can you tell us a little about how it worked, from the visitors' perspective?
Olga: Well, every visitor of the château is offered Histopad as an extra service, so besides the entrance fee they are charged a fee per an iPad.
So, visitors get an iPad with the Histopad application installed. You cannot download and install the app on your own iPad, you can only rent the tablet from the château.
ITCraft: What do visitors like about the app and indoor positioning system?
Olga: You know, quite often one family would take one tablet and they would later write a review saying it really united the family when exploring the château with the iPad, so it is not always about the quantity!
Kids love using iPads. Histopad also offers some gameplay element like finding a treasure around a hall and they love it! Grown-ups are more into historical accuracy of the reconstruction.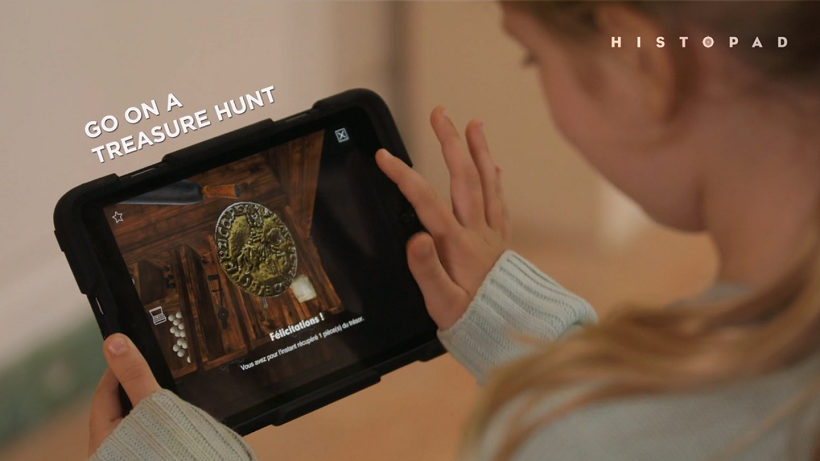 We've also had a survey for our guests which helped us find out what they liked about the tour with Histopad and how they would rate it. Most of the reviews we got were positive.
Based on the received reviews, both positive and even some negative ones, Histovery team released an improved version 2.
ITCraft: Has there been anything that visitors of Chambord did not like about Histopad? Anything they would change in it?
Olga: You see, enjoy Histopad experience to the fullest, it is very important to have a habit of using tablets – if a visitor is not really good with tablets, then it can be tough for them to really appreciate all of its amazing features.
Also, in the satisfaction surveys we made for our guests, there were some great ideas. For example, someone suggested Histopad could show the château in different historic periods. And as for the most part of its history, the château remained rather empty, it is really important to show how exactly it used to be at the times of the king Francois who built it. Some people also suggested adding some characters into the château to make it feel more vibrant.
ITCraft: What was the most difficult part of your work with Histopad?
Olga: Well, by the time the project was launched, there was not nothing quite like it out there, so we tried to present the product in a way so that visitors understood what it's all about and wanted to try it. It was especially challenging with some of the visitors who would rather prefer having just a traditional tour with a guide around the château.
But still the product is of extremely high quality, and includes beautiful 3D graphics and animation, smooth glides, very user-friendly and smooth navigation – all of that made it easy and a pleasure working with it. There are tips that tell users what to press and you learn really fast how to use it.
We got some publicity in French media – newspapers and TV, too, and that helped us get more visitors to our château, and some of them would come and ask for Histopad right away, they had heard of it, and they wanted to try it!
So, answering your question – I wouldn't even put it that way. Histopad is extremely easy to use and to work with.
ITCraft: What do you think the most interesting features of the app are?
Olga: Oh, that's a good one. Well, perhaps one of most valuable and important features of Histopad is that it's not just a game app, but an application that provides visitors with a historically accurate 3D reconstruction.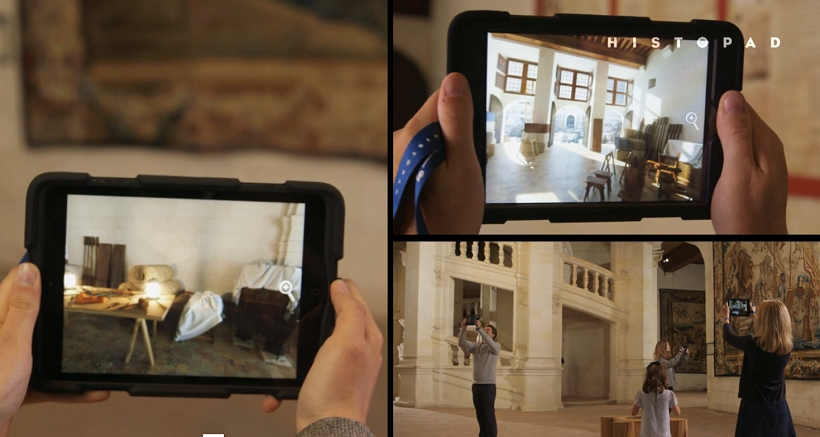 For me as a user, the greatest thing about Histopad is the immersion into the historic atmosphere, the spirit of the times when there were no tourists in the château, but the king and his courtiers during the hunting season.
The tour with an iPad cannot replace a tour with a guide or wandering around the château on your own. You can also read about the château, and the historic background of it, but Histopad provides you with a unique experience, and you most probably have never tried anything like this.
IT Craft: What do you think helped Histopad become popular?
Olga: I think what makes Histopad so popular is the innovation it brings. No other château around France can boast anything like the application that Château de Chambord has.
You know, when Histovery development team came to the château, it was great to see a bunch of talented, energetic people who are so excited about their work. I guess people are just the key to success in any project that deals with some innovation, especially something completely new on the market.
***
We would like to thank Olga for sharing her unique experience and wish her and Histopad team best of luck with their solutions and only positive feedback from customers because this is what they really deserve.
If you have an idea how BLE beacons can help your business grow, We would be happy to look into your idea and suggest a solution that will use the latest mobile technologies in the most beneficial way.