Deep inside our souls we are all kids and love games.
Everybody has his or her favorite game and has learned something through it. When I was a student, I was fond of the Middle Ages. That was the reason why I liked playing the strategy game, "Total War – Viking Invasion." Although the game didn't help me memorize the years of the lives of kings and queens and dates of main battles, it did give me the clear concept of how historical processes go. (It occurred to me surprisingly that war was a part of Middle Ages economy. More surprisingly: Construction, research and education were that too.)
I learned that history is not just a boring list of dates and battles. Every school and university subject has engaging points. Teachers aim to introduce them to students. In this case, mobile devices turn out to be helpful learning tools.
Mobile apps in education: They should win popularity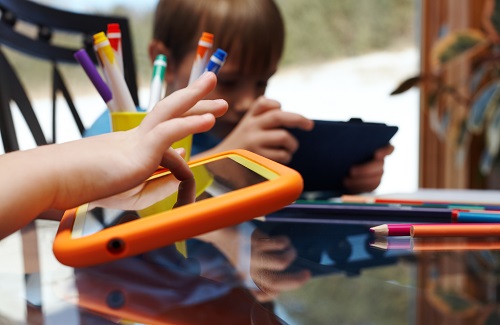 Smartphones and tablets are certainly the interactive media we've been waiting for so long. These devices can play video and audio and contain various apps and digital libraries as well as many other functions that are crucial for a lesson.
Catherine Jhee at joanganzcooneycenter.org states in her post: "while desktop computers remain the primary technology that teachers use to play games (72%), followed by interactive whiteboards, tablets are slowly but surely gaining ground."
No surprise, because mobile devices have two big benefits:
a) They provide access to both knowledge and activities;
b) With mobile devices, students can start reading/watching/playing/etc. anytime, anywhere.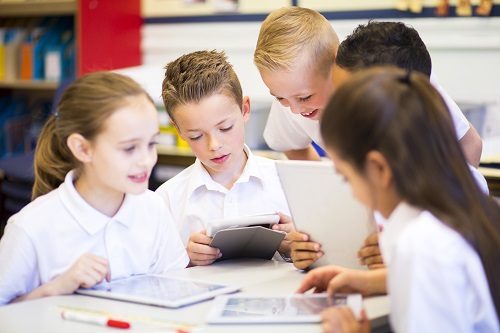 Do you mind if I play during the lesson?
Senior teachers may sometimes take the concept of mobile games with skepticism because they think mobile devices are purely entertaining things. But gamification makes a lot of sense as long as playing improves active perception. Teachers have been using learning videos for decades. But no video is successful without accompanying video activities. If you've turned on a learning video for passive viewing just because you have some test papers to check, it is not education. It's babysitting.
The same is true with mobile games. Successful teaching is about gaining and holding curiosity for a reasonable amount of time. Therefore, you need attention, positive emotions, and willingness to go farther.
This is hard work. The goal is not just to add games; it is to integrate learning games into the list of existing activities, i.e. into curriculum (and to make learning less boring). In order to keep things working properly, you need a managing policy. You need to define terms of appropriate use of tablets. You need a clear vision of what exercise you will do with a mobile app, how much time it will take, and how it will correlate with other activities. This is why teachers will carry even more responsibility, not as deliverers of content, but as education managers and supporters of active learning.
The progress of mobile edtech is the challenge for the teaching community
If you have clarified requirements, the question remains, however, how to find something suitable in endless app store lists. It is not a secret that custom educational apps based on good pedagogical practices are rare.
One path forward is to read blogs that regularly review learning games. Another way is, of course, to develop your own app. If you have expertise in how to improve your lesson with a mobile game, you need to find experts who will design the game. A smooth gaming app will be a benefit for the whole teaching community.
The next problem that holds back development of mobile learning games is how to introduce mobile apps to teachers who do not use mobile technologies. There are not many online training and support resources and not every teacher will ask his or her colleague for help (especially when he or she doesn't like playing). Any suggestions are welcome. 🙂
Are there shifts in educational paradigms?
Nevertheless, I do not consider mobile gaming apps as a substitute for printed books or teachers or whatever else. From my experience, this is a part of the learning process and has other aims than a paper book.
When used in the class games:
make the teacher's life easier, helping to avoid routine
maximize the learner's capacity for positive motivation
Mobile games after classes:
make connection between school and home
engage kids for learning
After all, digital games are a nice thing to engage students (probably, teachers too) during the times that nobody is really interested in studying e.g., after lessons and during holidays. That is why mobile gaming apps are worth using and should win popularity.