iBeacons installed in museums or galleries and at exhibitions provide many ways to make visitor experiences more interactive, meaningful, and fun.
As we have shown in our previous articles, the iBeacon is a leading and highly promising technology driving the development of location-based mobile applications.
The technology is already widely used – from big shopping malls, restaurants, and estate agencies to location-based games.
Today we'd like to speak about other places where iBeacons are successfully implemented: museums and exhibitions.
iBeacon is a low-powered transmitter that can detect and interact with other similar transmitters within a certain radius (from 2 inches to over 30 feet). The transmitter itself is a standalone device sold separately. Since all new generation iOS and Android smartphones have this type of sensor, installing an iBeacon transmitter permits:
sending necessary information about objects inside buildings
creating routes where it's impossible to use GPS
automatically sending presentations, booklets, video presentations, and audio tracks when a user is in a certain location within the building
How can the technology be applied in museums and at exhibitions? With the help of iBeacon mobile apps, every museum visitor can get a personalized tour in any world's language without having to adapt to the language of an on-site group or a guide.
Visitors can create their perfect route across the museum by choosing the items they would like to see; they can also check routes recommended by the museum with items marked on the route plan and know details like the approximate length of the route, the time needed to complete it, an items list for the route, etc.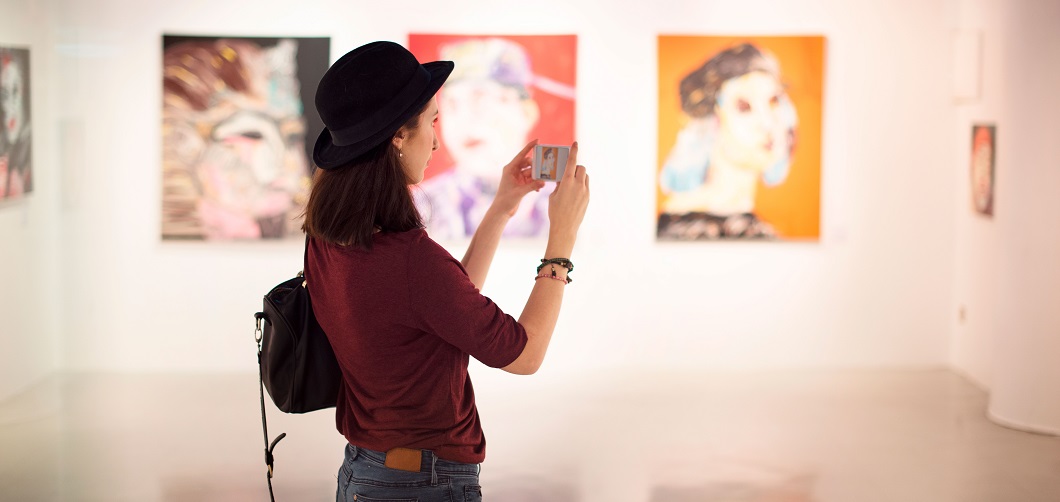 The technology also allows determining which item the visitor is standing near (accurate to 2 to 3 inches) and sending to his or her smartphone a text, audio, or video description of the object of art, the collection, or the artist. It is also possible to show visitors rules that apply to a certain item, collection, or gallery.
Visitors can select and download an audio guide in any language on any route through the museum, and complete the route by themselves. If the audio guide is only available for an extra fee, visitors can pay with PayPal from their smartphones and go on to use the guide.
That's definitely much more convenient than cumbersome audio guide devices that may not even be available for all visitors. Using iBeacon for museums also allows collecting visits stats and gathering information on which particular displays, collections, and items are the most popular, based on visitor behavior analysis.
iBeacons also provide some advantages for museum staff. Time spent on management of item-related content is reduced, as content can be managed in a centralized CMS and then shared within apps installed on smartphones and tablets. In addition, costs of audio guide support and continuous updating are reduced.
We can help empower your business with innovative iBeacon solutions.