The annual AERO Friedrichshafen trade show and exhibition is the home base of Europe general aviation.
Each year this event serves as the gathering place for the aviation community from many countries to show off the hottest novelty products, present up-to-date trends and discuss all the news and opportunities just "flying" in the air.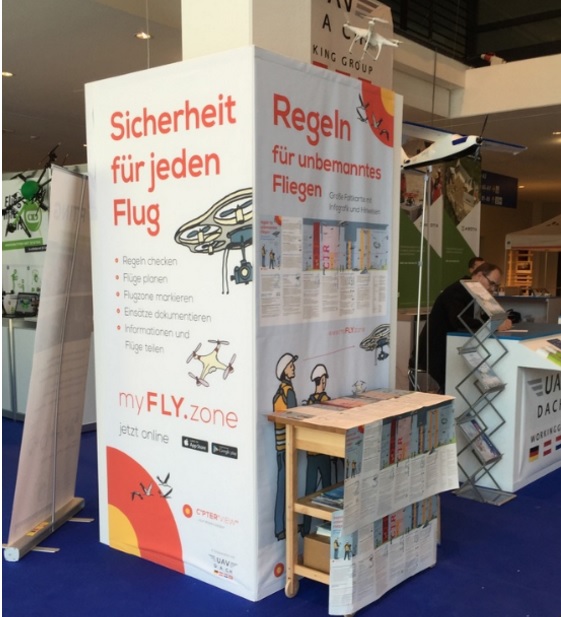 Our client, MyFly.Zone, participated in this great event and had their own booth there (ref. photo).
MyFly.Zone is a Berlin start-up company that emerged in response to the need to control drones at the state level.
As drones continue to conquer more and more air space, they start interfering with other flying machines and, consequently, with air traffic control authorities.
Many countries have begun to recognize the necessity both to give drones their air space while, at the same time, to somehow maintain control over them.
In Germany, a corresponding law regulating the air traffic for drones is to be adopted this summer.
MyFly.Zone provides a software application for drone owners helping them define zones allowed for flights around the drone's geo-location and to notify other users in the area nearby that a defined zone has already been taken.
A very demanded product, we think!
The application was tested by many volunteers from Germany and is available for download in the Apple Store and in Play Market.
We wish MyFly.Zone success and look forward to new software solutions developed by both our teams!