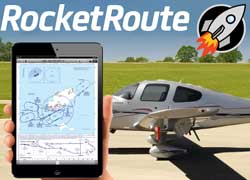 About: RocketRoute is a SaaS-based flight planning center for general aviation. It offers pilots from around the world a rich set of tools to ensure a successful flight, while supporting the whole flight process from route calculation to route summary.
Therefore, RocketRoute allows:
Route planning and confirmation – helps set up and maintain all preflight operations: map the route, receive weather information, wind vector, calculate fuel consumption rate, download charts and NOTAMs for airports, and more. At the next step, users receive generated briefing packs that they can download or print, and file them via RocketRoute to EUROCONTROL (or another authority) for approval.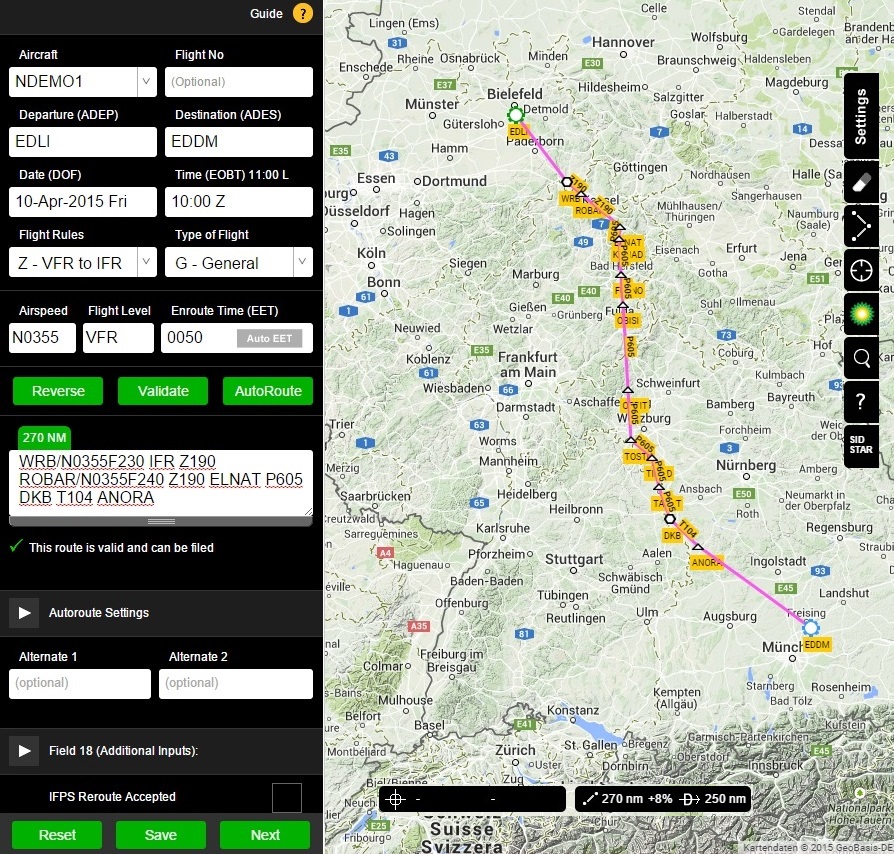 Flight tracking – users can utilize RocketRoute throughout the flight to keep tracking speed, altitude, direction, and waypoints online.
Flight logging – users can make notes, record flight parameters, as well as save the flight log.
Users: When working on the project, we had to consider that we deal with the term 'general aviation'. It includes a wide range of aircraft and potential users, such as:
passenger airliners, charters, and cargo aircraft
jets, turbo props, and pistons
helicopters, gliders, and micro aviation
students, instructors, and sim flyers
Respectively, we have a variety of end-users so we have to bear in mind that heavy, light, and ultralight aircraft, as well as helicopters, need different options for things like take-off and fuel consumption. However, the main organizational principles were company size, number of flights, and the type of operations they perform.
Therefore, RocketRoute is divided into 3 main sections for private pilots, business aviation, and airline operators. Judging by the app's popularity, this is the right categorization.
Menu and Features: As we said above, the flight planner is designed to simplify pilots' efforts, thus, it should contain enough tools for each flight stage. No wonder the menu is very complex.
Dashboard – is the main page that displays links to the most essential functions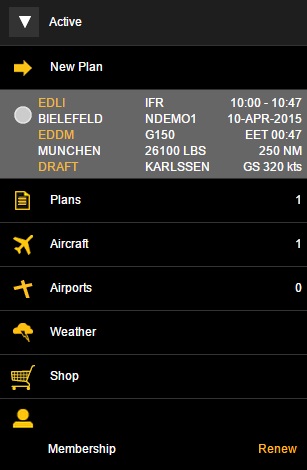 Prepare plan – the service maps the route automatically but you can correct it manually or set an alternative one.
When the route map is ready, the app supports further manipulations: You can file, save, download, and export it to several formats, etc. At this stage, RocketRoute calculates the distance, flight time, fuel consumption, mass, and balance.
Plans – the menu displays all existing plans as well as detailed search in the plans list. Moreover, the 'track the flights' function is located here
Aircraft – helps manage users' planes.
Airports – has a chart collection for any case, from approach charts to ground services location. You can download them from the service.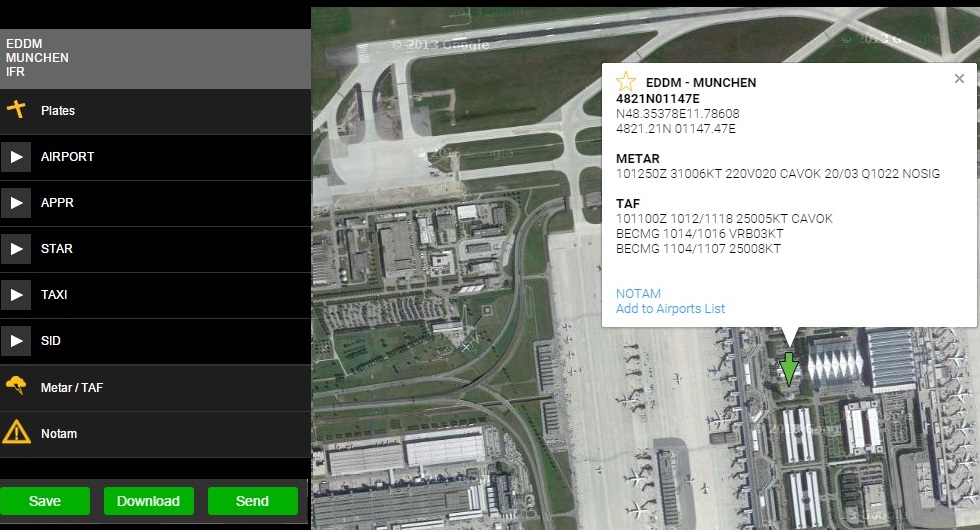 Weather – contains information on current weather, as well as weather forecasts for different timelines, winds (with wind chart on flight levels), icing, and other relevant flight conditions.
Data menu contains essential user data on airports and waypoints.
Account menu helps manage personal data and profile settings.
RocketRoute started from scratch. The customer sent us requirements and his design sketches and we turned them into the application using programming code. In the first line, we developed the web-based SaaS solution, and when it drew interest the customer ordered native iOS and Android apps. Due to the SaaS nature of RocketRoute, it is possible to synchronize all data in real time so there are no data exchange issues when switching, e.g. from iPad to Android tablet. By the way, Bruce Dickinson uses both desktop and iPad versions.
For unique user needs, RocketRoute has its own API. Users can create their own customized app and integrate it with the main service. So there is principal third party components integration.
To remain up to date, RocketRoute works with EUROCONTROL API, weather services, and other aviation information.
Platforms and Technologies:
When developing RocketRoute we used the following tools:
LAMP (PHP, MySQL, Linux, Apache) – was our core instrument for system development
Sencha (ExtJS) – admin panel
Google maps – an interactive chart with high definition for flight tracking. It makes it possible to visualize routes, display all airfields, airways, waypoints, SID, and STAR routes.
TcPDF – generates a flight plan pdf file with all relevant flight information
Xero.com – accounting SaaS solution
On the client's side, we used the following tools for mobile apps:
iPhone SDK, Core Data, xCode, Objective C – for iOS version
Android SDK, Google Guice – for Android version
In conclusion: RocketRoute's benefits do not only address a wide audience, but are also suitable for a large number of devices and allow it to be on the top. RocketRoute supports all flight stages and allows logging with automatic information synchronization. Although it looks a bit sophisticated, the app contains all necessary instruments so that pilots can save their time and energy for flights.
We enjoyed every moment of our three years' collaboration on the RocketRoute solution, and can proudly say that with our help pilots use electronic devices to map the optimal route to any destination point around the world, and get all relevant flight information within minutes.