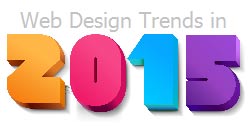 Having an eye-catching website is imperative among businesses today as competition get tighter in the online space. Before, most businesses can make do by simply incorporating search engine optimization techniques into their websites; but it's a different time now as search engines (i.e. Google) penalize sites that have cut corners just to get more traffic. Customers nowadays have also become savvier, placing more value on web design and functionality more than ever in their online shopping endeavors. Thus, it only makes sense for businesses to adapt, to be able to generate not just leads but be able to convert web site visitors into customers—and make repeat customers out of them.
Found below are some trends that businesses should incorporate into their websites through 2015:
1. Responsive Web Design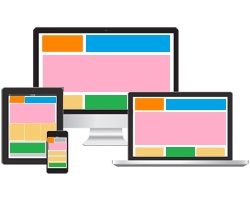 Cisco data showed global mobile data traffic has increased by 81 percent in 2013 and is expected to grow at a compounded annual growth rate of 61 percent through 2018. As mobile device usage continue to rise, one thing has become clear: a huge chunk of online searches will continue to take place on mobile devices. That said, it is important for businesses, especially those that want to widen their reach, to have a responsive website that can be viewed across a wide variety of mobile devices.
A responsive website is one that adjusts itself to different screen sizes on tablets, phones, desktops, TVs and game consoles. Ethan Marcotte of A List Apart defines it as a website that "responds to the needs of the users and the devices they're using." Its layout adapts to the size and capabilities of the device used to view it.
2. Minimalist Design
What makes a minimalist design work is its simplicity. Minimalist designs eliminate clutter, and that is what most users want these days. It brings out the purpose and message in the page as the design clearly presents the content elements in a concise fashion.
However, this does not mean that everything has to be black and white. A splash of color can add creativity to a clean design and establish a brand in an appealing manner. The use of whitespace is important as it further indicated a clutter-free page.
3. Ghost Buttons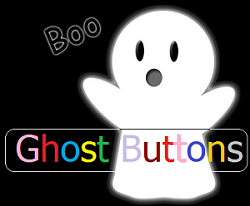 Elegant Themes lists ghost buttons as one of the top trends that surfaced in 2014 that people will be seeing more through next year. As the website puts it, it's not difficult to see why: "They're minimal, stylish, and with the subtle hover animation they're a delight to use."
Ghost buttons are clickable buttons with a transparent (or nearly transparent) background that you see more often in websites with full-screen photo backgrounds. They come in basic shapes with no fill and a thin outline. They look well with parallax scrolling websites and are expected to play a larger role in lead generation and conversion moving forward.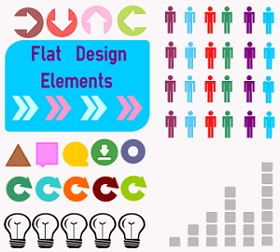 4. Flat Design
Microsoft pioneered the use of flat design when it came out with Windows 8. Although riddled with glitches when it first came out, Windows 8 paved the way for flat design, which is steadily increasing in popularity in most websites this year. Google and Apple were also credited to be the first firms to incorporate flat design in their material guidelines and user interfaces.
Flat design is easy on the eyes, and its minimalist and practical appeal provides great contrast to compelling website content. With flat design, it's easy to engage website visitors and allow them to focus on content that matters.
5. Parallax Scrolling
Scrolling is now more preferable than clicking, since users want to see what you have to offer on the very first page of the site. Homepages are getting longer and longer, as scrolling is more intuitive to the reader and more mobile-friendly.
Parallax scrolling is a 3D effect created when the background of a website moves at a slightly slower rate than its foreground. It gives visitors a pleasant content and navigation experience due to the element of depth that appears to cushion the content. Most websites that use this have smooth animations and unique visual effects, resulting in a customer-centric design.
6. Visual Elements
Large images, simple and bold typography, videos—all of these are visual elements that your site needs to have. Large and beautiful images easily capture your visitor's attention, providing a quick bait into the site. Since content is king, the emphasis on typography has become more intense. Videos are authentic and engaging as it allows your visitors a fast platform to be informed and entertained. These visual content tools can help increase your website's conversion rates.