Titanium Mobile App Development Services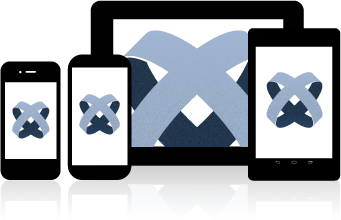 About Titanium. Titanium is an open-source framework for cross platform mobile applications development by Appcelerator. Its goal is to provide developers with a high level, integrated environment to design apps of any complexity.
Technologies. Titanium is embedded with JavaScript SDK, which facilitates development of feature-reach, customized apps. Furthermore, it entails all up-to-date, comprehensive technologies as HTML5, CSS3 and JavaScript, which are basic for mobile developers. This is why developers can easily master Titanium.
Platform support.This framework supports all types of Android and iOS devices as well as desktops.
Mobile app development with Titanium has following advantages:
1. Titanium framework empowers developers to reuse most of the code across different platforms when developing the same experience.
2. Developers get access to all advanced native-supported features like camera, contacts, navigation, GPS, storage etc.
Performance. Titanium ensures same look and feel across platforms and devices while providing end-users with the experience of a native-like UI for Android and iOS. As a result, apps run with no compatibility issues on various devices and show high level of performance.
Titanium is a big advantage for the cases below:
1. You need a solution for Android and/or iOS with the same, solid UX but do not have enough time and money to individually code for each respective platform;
2. Your cross platform app needs access to specific OS features.
A couple of reasons why Titanium can be a great choice for you:
It is easy to adopt so that your developers can concentrate more on their tasks than on framework learning;
Titanium integrated environment allows to build quick prototypes i.e. get feedback earlier.
If you consider launching a mobile app project, we can offer you strong expertise in mobile apps development. We are always happy to help our customers deploy a solution of any degree of complexity or customization.
We offer:
Transparent project plan with determined budget and deadlines;
Detailed reports by milestones;
Focusing on your goals and issues (it's up to you to make the final solution);
Code maintenance and documentation;
Post-production support.
We design high performance applications best suited to your needs.
How it works?
Contact Us