Connected devices leak into people's everyday routine faster than we can notice them. Cisco forecast says we will have more than 3.9 billion connected devices everywhere by 2019: workplaces, restaurants, shopping malls, hotels, airports, conferences, on the streets of big cities—even in our homes.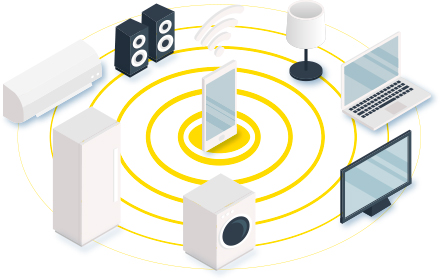 Can people live without IoT devices? Yes. But most likely, they prefer not to.
Internet-of-Things is a set of technologies enabling machines to communicate with each other directly and perform predefined scenarios with no human interference. For people, Internet of Things service means they can manage, monitor, and measure any value anytime, anywhere.
Last but not least. IoT is a new industry—there are no common standards. The next solution that solves market needs will capture major market share.
This works for any device or system, from a tiny kettle to humongous air conditioning in a shopping mall.
Here and now, IoT solutions apply to:
Smart home and smart kitchen

Climate control
Energy consumption management and energy saving
Position and motion detection
Leaks detection
Greenhouse

Temperature
Humidity
Chemical analysis of soils
Production
Storage
Logistics
Connected car systems
Heavy machinery
Connected health (wearables)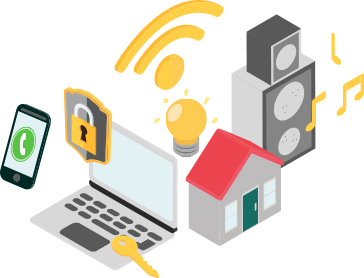 Interested in being part of the Internet of Things future?
This is what we can do for you:
Prototype new IoT devices and scenarios
Develop drivers for your system
Create custom smart solutions on the base of Arduino and Raspberry PI
Configure a set of the sensors for your system and their communication with the motherboard
Create and update firmware
Why IT Craft?
When you hire our IoT (internet of things) developers, you get:
An open-source based solution to make your product cost-effective
A detailed approach to assure nothing will be forgotten
A transparent full development cycle—you can see the results after each iteration
Post-launch support to guarantee your solution works, as expected and as promised