Software for Service Business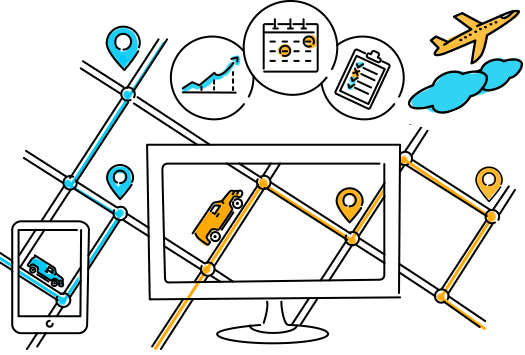 Services area is the most diverse business field in terms of automation tools as each service has its own rules, issues, nuances and limitations. Even location of the business influences the processes a lot. Customers want a high level of quality in services – they want attention, transparency, punctuality, courtesy, they want to feel unique. Business owners want their customers to return. That might happen only if they fit together.
Despite the diversity of the areas, automation in services business area is usually associated with the following processes:

Customer Relationship Management (CRM). Business owners (and their managers) want to track leads, requests, existent clients and their contacts. They want to understand their customers' activity and to be able to follow them up any time, award bonuses or discounts if customers are loyal to the business, communicate with customers easily, automate the process of collecting new customers, etc. Usual functions in such kind of the systems are the following: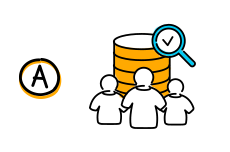 Customer database with names, contact details, notes and other relevant data. Database must be user-friendly, searchable and easy for managers;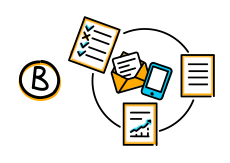 Marketing tools such as email marketing campaigns or calling: using the database of customers (real or potential) the system can bring them needed pieces of information to increase loyalty, activity or ordering process;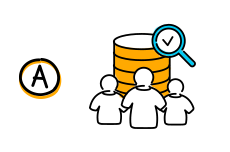 Polls and surveys for performing marketing research and collecting knowledge base of different information pieces that will help improve the quality of services.

Ordering and payments: System can be a tool for complete handling the ordering and payments process, including: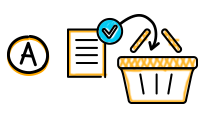 Placing requests for services and evaluating the initial costs (integrated with CRM), they automatically get associated with customers in CRM, tracked properly and saved in history;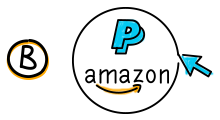 Handling payments: integrating electronic payments greatly simplifies the cash flow for the business owner, increase trustworthy for the business and give freedom and variations in payment method – you can integrate either Credit Card payment, PayPal, Amazon Checkout or any kind of gateway to make payments easy. The less customer needs to do to pay for your service, the better income will be and, as a result, the profit of your business;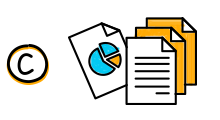 Reporting: as long as system handles and saves all customers, their orders, and payments and processes them properly, Business Owner can quickly obtain any kind of report without any human factor – as Computer does calculations much more accurately than human does. Reporting can be available for any kind of data, dates period, selected group of Customers, desired service or groups of services – in technical terms there is an absolute freedom. This is also a great input for simplification the taxes and outcomes tracking – as system can handle all operations by itself, providing all documents, reports and checks when needed, so Business Owner or Accountant only does monitoring; that saves time drastically and expenses on accounting;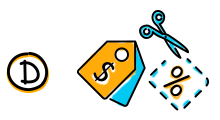 Managing Coupons, Discounts, and Credits: all customers are processed within the system (it doesn't matter how they came to you, what matters is how you process them); you can quickly obtain the whole history of a customer's activity and give them a discount to encourage them. All coupons, discounts and credits actions can be simply automated, so customers will be pleased to be treated in a special way, and Business staff can spend time on more important things for increasing sales and profit.

Delivery and routing: one of the most important factors of the service quality is delivering on time. Routing tool integrated in your system can do the following: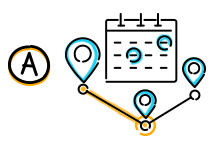 You can build the daily plan for your delivery service based on 'optimal route' building and planning – so that you can include all stops they need to do within a certain timeframe plus optimize the route to save time and fuel;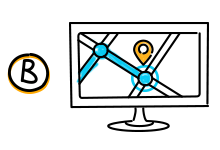 You can have live tracking software to show how your delivery service handles the plan, where they are behind the plan and what problems are there – everything in a single screen, using map and marked stops;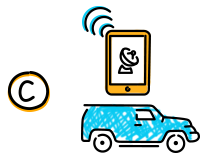 You can integrate your route planner with drivers' mobile application that will receive the plan, direct the drivers and track their activity. Also, using mobile technologies and GPS, you will be able to track where your driver is at any moment of time;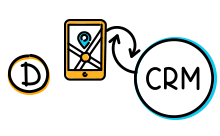 The routing tool can be smoothly integrated with your CRM and ERP functions, where you can have additional details on how the customer's order is processed, when the time to charge comes, how the customer is served and when; and also track your staff activity to evaluate their work and give bonuses (or fines) which can be automated as well;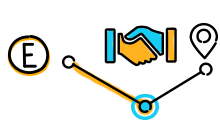 Using a routing tool you will definitely increase transparency for your customers, as they will be able to know the ETA for the services provided. Also, planning will help to stay under the plan and – as a result – increase the level of trust for your business;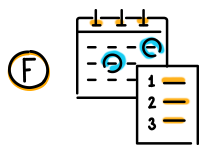 Delivery and routing planner is a great feature for your system, as it helps to save time, expenses and increase quality of services and customers relations. Again. Let the system help you.
You'll be surprised at the quality for the price!
How it works?
Contact Us

See more: Video Testimonials    Our Portfolio