IT Craft ASP.NET team launched an Android and iOS mobile version of the app called AR furniture. We show how the power of Augmented Reality technology works for the furniture industry.
Our 1.1 version is currently available for free for anyone and everyone who wants to experience how real AR furniture software looks from a user's perspective.
IT Craft's new augmented reality app integrates a catalog we categorized into three sections: children's room, chairs, and living room. AR furniture enables its users to visualize furniture from the catalog on the spot where the marker is placed and see how it suits the environment.
Instructions are simple:
Download and run the app.
Make sure your Internet connection is on.
Print the marker and place it where you want to place the furniture.
Select a piece of furniture from the catalog.
Put the device camera on the marker.
Enjoy!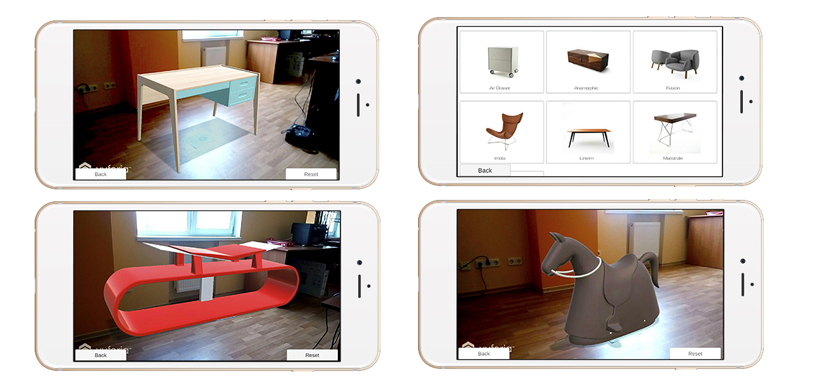 Find IT Craft's furniture app on the Google Play Store.
https://play.google.com/store/apps/details?id=com.itcraft.arfurnture
The iOS version is now out:
https://itunes.apple.com/us/app/itcraft-furniture-ar/id1242365402?ls=1&mt=8
Remember to print the marker.