Fantasy Sports Solutions – Leagues & Simulations
The Fantasy Sports Solutions team has advanced experience in the development of multiple software systems, games and portals integrated into the 'fantasy' concept of mixing the 'virtual team' with real game statistics (based on football, basketball or baseball leagues results, etc.) and achievements in any field.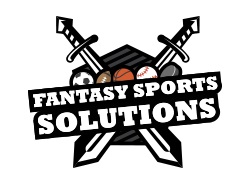 We provide proper expertise in the implementation of fantasy systems in the following fields:
– Sports (soccer, football, basketball, hockey, golf, etc.)
– Stocks and Forex (economics-based contests)
– Political races and elections
– Betting and auctions
– Any kind of live events with a contest concept
Fantasy Sports Solutions as a 'full stack' software provider supplies the following services:
Creation of a brand name, style and design (logo, color scheme, website layout, printings and marketing materials, etc.)
Software Architecture design is created taking into consideration the specific business idea and business niche orientation
Development of websites, web-based systems and solutions for automation of the 'fantasy games' business
Total integration of payment gateways and third-party apps or tools
Development of mobile applications (iOS, Android, Windows mobile, etc.)
Software testing, stabilization, quality assurance and analysis
Deployment, set up and configuration
Ongoing support and maintenance
You'll be surprised at the quality for the price of fantasy sports solutions!
How it works?