Mobile app development services
From project assessment to post-launch optimization and expansion: IT Craft helps startups and enterprises implement a mobile-first strategy.
Let's talk
Mobile app development services to cover all
your tech needs
IT Craft provides you with any and all services needed to launch, redevelop, or expand your mobile app.
Wearables app development
App optimization and reengineering
API and third-party integrations
Want to know how much will your app cost?
Select your requirements to figure out costs of mobile application development services for your project.
Calculate now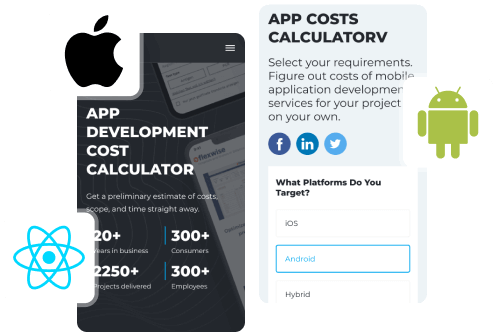 Our clients'

success stories.
We love to hear what they say about us.

Stories of people impressed by our service offerings
USA
Adam Orsi, VP of Development at Flexwise
"They have great project management skills and there haven't been any problems with onboarding."
Great Britain
Cedric Bernadac, Founder at Limpid Markets
"Their high performance in every aspect of the engagement set them up well for a long-term partnership."
UAE
Mustafa Alhashemi, Founder at Smart Navigation Systems
"IT Craft was distinguished by their wonderful sincerity, professionalism, attitude, punctuality, and effective commutation."
Ready to make your mobile
app more attractive?
Let's transform your vision into a profitable and high-performing product.
contact us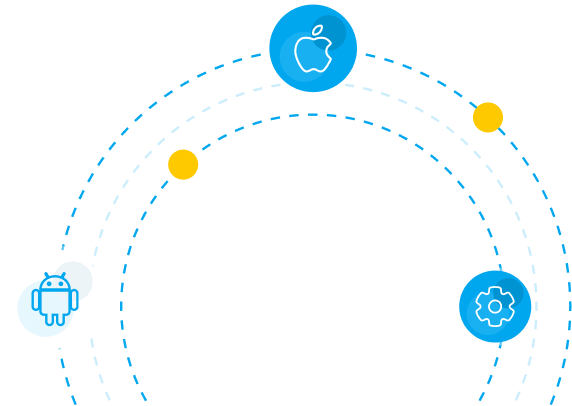 How we deliver
What your selected IT Craft team does for you and your project
Project discovery session(s)

Out clarifies significant details, ensuring joint vision of project goals and challenges.

Development
roadmap

The team provides you with a detailed development strategy that includes a roadmap, risks, costs, and deadlines.

Project
delivery

The team progresses in short, 2-week Sprints, ensuring fast-paced feature deliveries.

App
launch

We help you publish your app in app stores and launch it on live servers.

Support and
expansion

The team works on infrastructure updates and optimization to maintain a fast, stable, and secure codebase.
Why IT Craft
One-stop approach

Software development is up to 30% faster with IT Craft. All hiring, onboarding, and project management processes are on us.

High
quality

4.9 Average Referral Rating on Clutch. 5.0 rating on Goodfirms. We keep in mind not only app performance but also your business goals and plans.

15+ years of
mob expertise

Our mobile development department was formed shortly after the first iPhone release in 2007. We have worked on any complexity since then.

Immediate
project start

Our mobile apps development services company needs up to 2+ weeks for simple projects and 4+ weeks for complex apps to learn your project and start delivering.
Awards and certifications
industries where we excel
HealthTech

Apps for doctors, CRM systems for clinics administration, patient data management solutions.

Logistics

Warehouse management, asset tracking systems, route planning, and optimization software.

Fantasy Sports & Gaming

White label fantasy sports software, flexible approach, any degree of customization.

FinTech

Financial marketplaces, cryptocurrency trading solutions, payroll solutions.

Ecommerce

Online stores, catalogs, POSs, retail shops.

Education

Learning management systems, content authoring software, online learning marketplaces,
corporate learning portals, virtual classrooms.