Outsourcing Software Development Services
Are you looking for a development team capable of handling complex software requirements? Do you need a team capable of delivering a high-quality product on time and within budget? Looking for a development team with reasonable rates and the same work ethics as you have? Then, Ukraine is your destination.
Let's discuss your project
IT Outsourcing to Ukraine increases your bottom line
Ukraine's IT outsourcing companies have decades of experience developing myriad and varied projects.
They offer:
expertise
in-depth experience
reasonable rates
your kind of work ethics
high quality, integrity, and honesty
Clutch, a renowned research company from Washington D.C., announced IT Craft among the Top performing B2B companies. IT Craft averages 4.8/5 rating from 31 verified client reviews. Some general categories are Ukraine, outsourcing, web development. Specific software categories include Android development, PHP developers, WordPress development services, and others.
Why?
IT Craft offers its clients a unique approach. We value and respect every client equally: start-ups, well-established businesses, enterprises…everyone.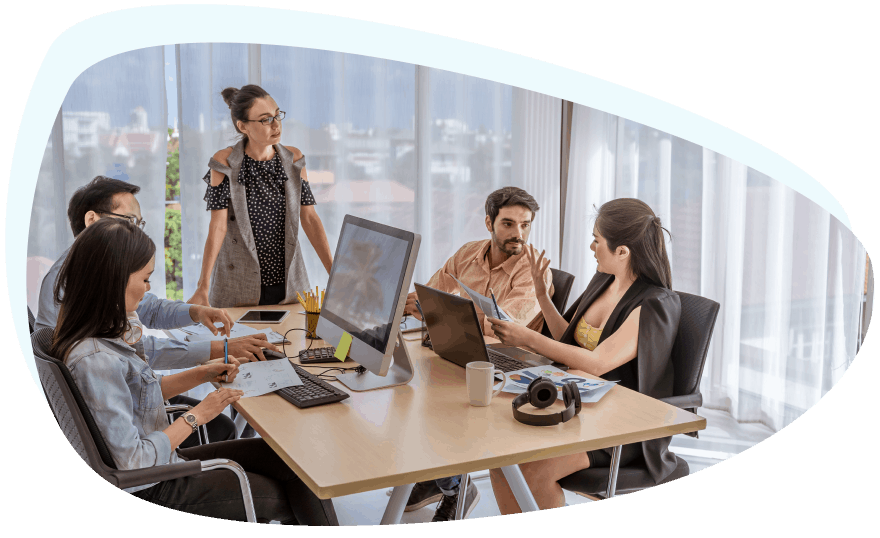 Below are the most common services helping businesses survive and strive:
Custom software development

Starting a new project? Or extending your already-working solution with new features? Our development team works with you from beginning to end. The whole development cycle and post launch, too.

Redevelopment of old software

Every piece of software reaches a point when maintenance costs too much. We know how to handle old desktop or mainframe software and prepare a new cloud solution for it.

Project rescue

When your current development team cannot keep up the pace with what they promised—we can. Choose IT outsourcing to Ukraine for your project and experience the difference. We listen to what you want. We meet your requirements. We keep our promises.

MVP Development

IT Craft loves innovative ideas and creativity. Every MVP project has its unique feature. That's why we approach your project with a beginner's mindset. We know that flexibility and short time to market are essential to a startup's success.

DevOps

Do you want highly skilled engineers to ensure seamless delivery of your custom software? Do you want to optimize resource use and save on maintenance costs? Our Agile DevOps team applies precise practices to ensure all the above—and much more.

Automation Testing

Web and mobile apps are challenging because of the wide range of devices they must run on, number and duration of user sessions, constant updates from developers. IT Craft can handle any and all the above issues. We ensure your service is always available, and every user gets the same level of experience.
Why Choose Ukraine for IT Outsourcing?
Ukraine is your destination point when you need IT developers who think outside the box— just as you do. We are here to help you achieve your goals and realize your dreams—all on time and within your budget.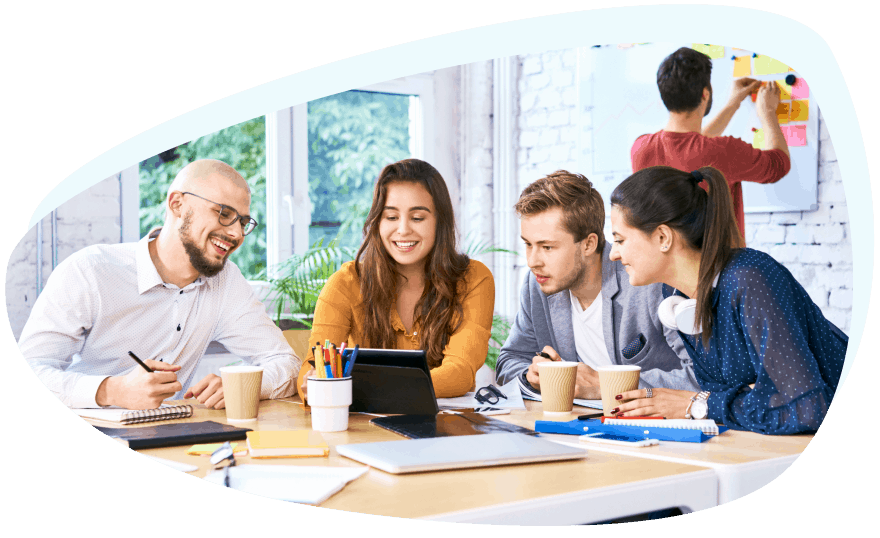 The Ukrainian IT industry is oriented mostly towards the USA, European Union and Australia. Ukrainian IT works in the global market. Typical Ukrainian IT company scenario: headquarters and sales teams in Western Europe and/or the USA; research, development, and tech support in Ukraine. Why? Because it saves our clients' money.
Ukraine is No. 1 in Central and Eastern Europe by the size of its labor force working in the IT industry.
Companies put best management practices in place to stay competitive in the market. IT professionals often get their IT education through exchange programs in the USA, Canada, and Western Europe. Most IT professionals have at least a bachelor's degree. And, they keep investing in their education.
4
Technical competence and reflection
Smart, educated people are drawn to the IT profession. You can find any software development expertise you need. We remain technologically relevant: IT Craft has an internal R&D department aimed at examining emerging technologies. This way, we offer you technological stack suited to your needs. We love to excel at what we do for you.
5
Readiness to cover customer's back
Ukrainian developers
understand well what having a great "reputation" means. They always do their best for every project's success. With our extensive experience of working with projects of all sizes and with customers of different backgrounds, knowledge and experience, we have learned to help each customer achieve what they want within their stated timeline and budget. We listen to what each client wants and needs. We discuss options to meet as much as possible within the confines of time and cost.
6
IT developers in Ukraine are highly valued
Their value is reflected in their salary rate. Overall as a class, they receive one of the highest salaries in the country.
7
Instant Internet access
Ukraine has one of the fastest and cheapest Internet access worldwide.
IT Outsourcing to Ukraine: How does your business benefit?
When you need enthusiastic and experienced developers working with cutting-edge technologies, search for Ukrainian IT outsourcing company. They can make these cutting-edge technologies work for you.е IT Craft developers are leaders in using cutting-edge technologies. IT Craft keeps it promises to its clients: always on time, always on budget.
1
Team augmentation
IT Craft development teams include people with different professional skills for a project. Everyone focuses on their responsibilities in their specialties. This contributes greatly to the overall high quality.
2
Transparency
IT Craft developers consider trust crucial with their customers. We want our customers to trust us fully. Our developers strive to stay on the same page as you, the product owner.
We prepare a detailed plan before every spring iteration and a post-sprint report. You always know what your IT Craft team is doing and how estimates correspond to outcomes.
3
Availability
You can always get in touch with the project manager and/or account manager. They keep you current on the status of your project. You choose how you want to communicate: email, SMS, Skype, etc.
We remain "visible" during the development stage and after release. We stay with you during the guarantee period ensuring your solution is up and running well.
4
Result oriented
We do not work with yesterday's technology. We remain in touch and in tune with the latest technology. We search for the best possible solution and implementation to help you reach the market as soon as possible.
5
Cultural competence
For greatest project success, we must be in sync with understanding work ethics and goals. This is crucial. IT Craft developers share the same or similar cultural values as those of North America and Western Europe. Our company strives toward long-term cooperation, high-quality source-code, meeting customers' expectations, and living up to our promises.