Web Development Tailored to Your Specific Needs
Performance
Code quality
Adherence to deadline
Technical expertise
Case Studies
Here are some of the most significant case studies from the 2,250+ software development projects IT Craft has completed and launched for its clients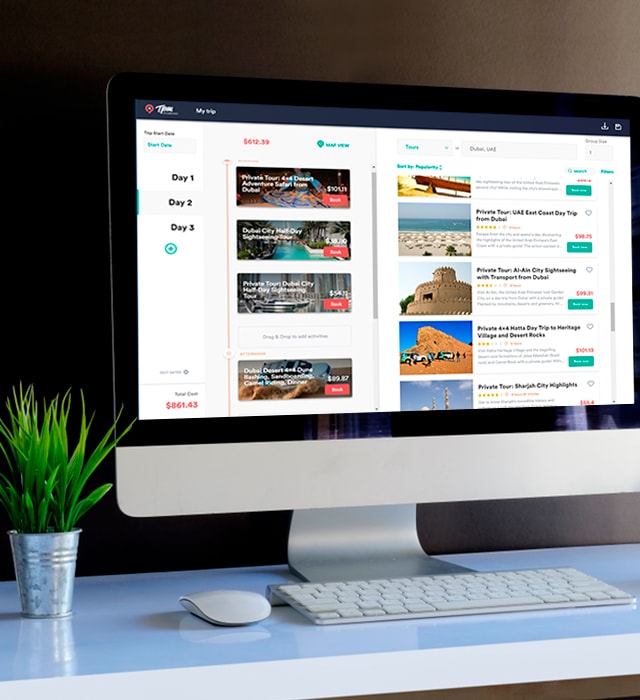 web project
Trip Planning Master
The Trip Planning Master Web app provides travelers with all the tools and information they need to start planning their next journey. The app provides a set of prepared templates plus all resources to plan a customized trip.
TPM startup team had some source code already available and needed a company who could speed up the development process. IT Craft's dedicated team took over the project immediately after the startup had selected our outsourcing development company as their next service provider. The IT Craft team wrote the app's source code.
View Case Study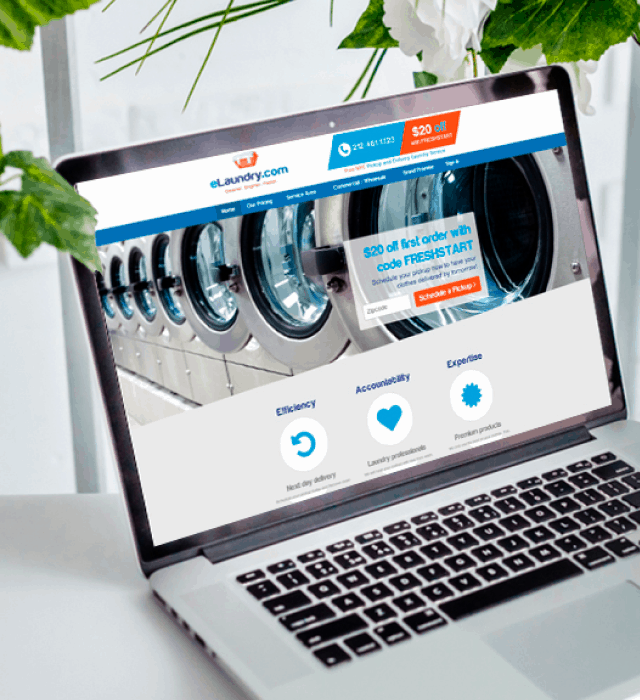 web project
eLaundry
eLaundry is a special custom-built CRM system that helps laundry businesses and their customers in many ways. For users, it lets them order laundry services in a stress-free digital manner. For laundries, it ensures online data management and automation of routine operations—scheduling, cost calculations, moving orders through delivery queue, etc. It also ensures orders are processed the best way possible.
Cooperation with IT Craft started with bug fixing. After the IT Craft development team proved their worth, the workload extended to help finish the system.
View Case Study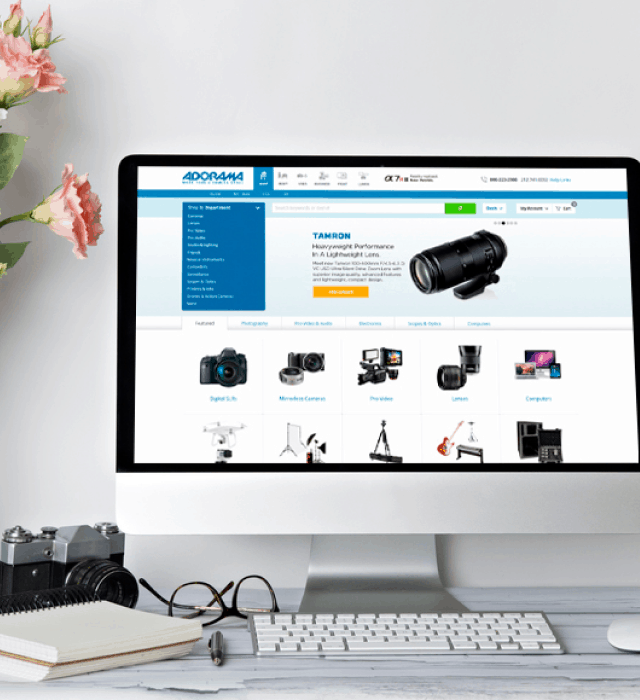 web project
Adorama
Based in NYC, Adorama, one of the biggest retailers of photography equipment and customer electronics worldwide, needed to quickly respond to the myriad challenges of retaining customers who shop online.
IT Craft dedicated a team of 50+ developers to help the Adorama onsite team with back-end programming, automated testing, server administration, and other activities to ensure immediate website response and 99.9% uptime.
View Case Study

Advanced web development services
You get all Web app development services needed to keep end users satisfied with the high quality of your software.
Business process automation
Optimized workflow saves budget. The development team carries out interviews with stakeholders. The team determines how to optimally reach project aims and develops source code. The source code then goes through user acceptance testing.
SaaS
The best services are available for users 24/7/365. The team can develop Web apps of any complexity. They determine project scope, deliver source code, optimize consumption of resources, and ensure scalability.
Software modernization
Costs of maintaining old software increase but a business cannot abandon it. The development team gradually replaces old modules with new source code while also considering requests from stakeholders.
MVP development
Timeline and quick launch are key to success. The development team focuses on delivering key functionality within minimum possible time. It provides technical consultation ensuring startup can build a sustainable business on the provided source code.
Project rescue
Deadline is approaching but the solution is far from being complete. The team determines a viable development strategy and implements it within the discussed timeline. Maintenance is also possible.
eCommerce
CMS-powered or custom-built, web solutions ensure hassle-free purchases 24/7. The development team designs, develops, or integrates all needed functionality. It ensures online store can withstand planned user load and above.
About it craft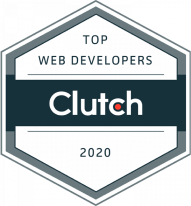 IT CRAFT IS AMONG TOP TRUSTED CUSTOM SOFTWARE DEVELOPMENT COMPANIES ON CLUTCH
Clutch is an independent research company based in Washington D.C. that makes ratings of development companies using real reviews from customers who previously ordered services.
view testimonials
2250+
ACCOMPLISHED PROJECTS
Certificates
Since 2015, IT Craft has always been among Clutch top developers in several categories, including web development services.
Do you want to find out more what we can do for your project, meet managers or just to say hello?
Let's talk! It's free
Technologies

Languages
JavaScript
HTML
CSS
C#
PHP

Front-end

frameworks

Back-end

Databases
MySQL
Elasticsearch
MongoDB
MS SQL

Cloud
AWS
Microsoft Azure
Digital Ocean
Web development process
Below are the steps from app idea to working Web applications:
Both PM and BA hold interviews with stakeholders to get a clear vision and understanding of their requirements. Together they determine scope, timeline, and possible team squad.
Designers prepare layouts of all elements. The team ensures Web apps contain only steps users need.
Development team prepares source code of the future app. The team works on both the front end and back end of the Web apps.
The team tests Web applications ensuring they work as planned. Developers fix bugs and flaws and stabilize the app.
The team launches the Web applications making them available to end users online.
Every client enjoys a one-month guarantee period after launch of Web apps during which time the team fixes all bugs discovered at no extra cost.
Why choose IT Craft?
1
Immediate start
You tell us your project details. We prepare a project roadmap for you. Together we discuss the best options for you. When you like what you see, we sign a contract and start working without delay.
2
Detailed reports
After each Sprint (2-4 weeks) is over, you have a piece of functionality—something that shows progress and which you can test on your own. Also, you get a detailed report displaying what work was done on the project and how much time every activity took. You always know what you pay for.
3
Adherence to CI/CD
Continuous Integration and Continuous Delivery (CI/CD) are special workflows aimed at faster, stable releases. Web development team works in tight collaboration with DevOps. The latter automates routine tasks and optimizes resources the web app consumes. This ensures software consistency and saves on maintenance costs.
4
Flexibility and honesty
Firm, inflexible adherence to a once-created, but now outdated plan too often means businesses spend money on developing functionality they no longer need. We understand that and offer a new path to respond to new challenges.
You need to know: When we see that something is not feasible or does not fit in with your specified timeline or budget, we tell you upfront. Honesty is key to delivering your app—on time and within budget.
5
Post-launch support and maintenance
Our team does not disappear once your app solution is online and leave you with no support. We stay to help you fine tune your Web app during our post-launch guarantee period eliminating bugs if/when any arise.
Also, there is 24/7/365 proactive server management team whose sole task is to ensure your service is available anytime, anywhere.