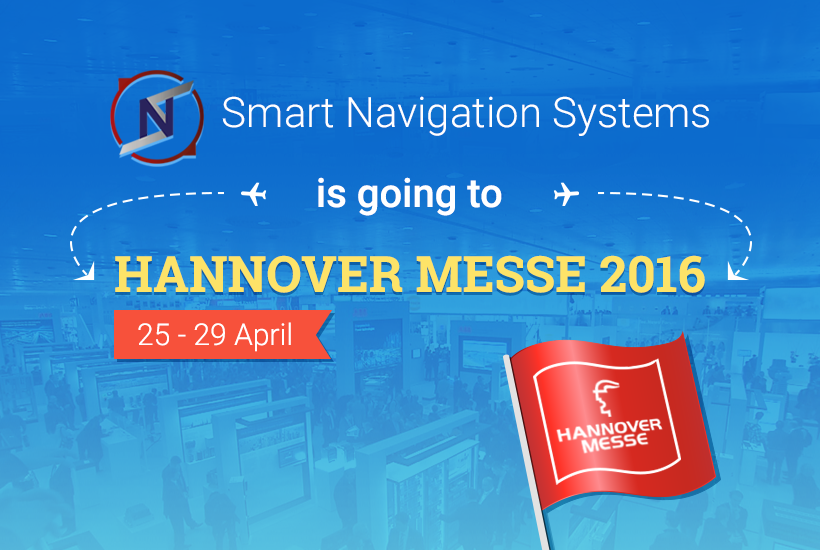 We are so excited to share more great news about our successful partner, Smart Navigation Systems startup! As we mentioned in early April, Smart Navigation Systems was selected as one of the champion projects submitted to the World Summit at the Information Society (WSIS) prizes 2016. Mustafa Almusawa, CEO & Founder of Smart Navigation Systems, will attend this great event. But, just before he does, Mustafa is going to be an exhibitor at one of the biggest industry exhibitions in the world: the Hannover Messe, held in Hanover, Germany. 6,500 exhibitors attend this industrial fair usually drawing 250,000 visitors. Smart Navigation Systems will be one of the representatives of UAE startups and companies.
The Hannover Messe exhibition invited the Department of Economy development in Abu Dhabi to be an exhibitor. Smart Navigation Systems was selected by the Department of Economy development to participate in the exhibition because of the competitive advantage held by Smart Navigation Systems startup in providing a geospatial-based solution in general and indoor location solutions in particular.
You can watch a short video about Mustafa's application:
Let us wish Mustafa success at the Hannover Exhibition!