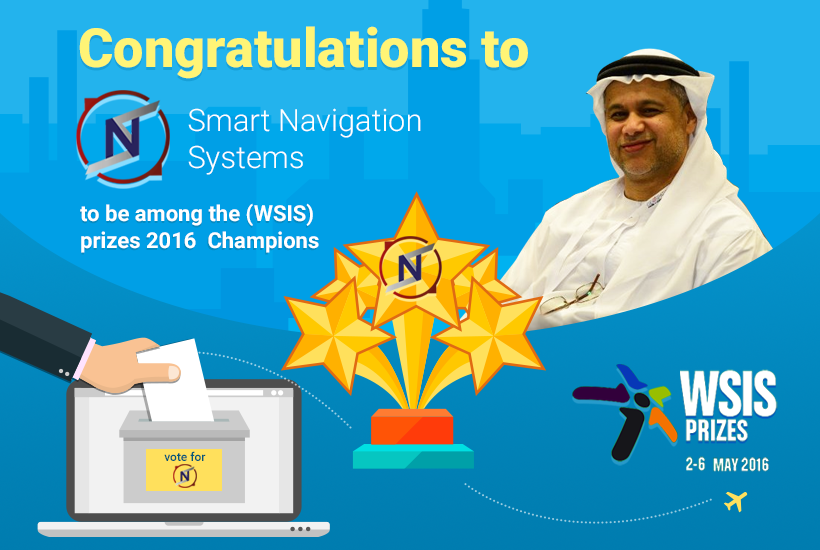 We are pleased to announce that our partner, Smart Navigation System start-up,  was selected as one of the champion projects submitted to the World Summit on the Information Society (WSIS) prizes 2016. Prize-winning champions include those whose projects gained the most votes from a voting base of 245,000 members and have obtained one of the best reviews from members of the Expert Group.
The project's idea is to develop a smart indoor positioning and navigation (IPIN) mobile application and solutions which users—with the help of a smartphone—can receive indoor, voice-guided navigation and location-based information alerts to make it easy to find and explore large premises like shopping malls, airports, universities, hospitals, etc. We believe that this application will enhance visitors experience in many ways!
We are pleased to congratulate Mustafa Almusawa (CEO & Founder of Smart Navigation Systems) on this great achievement!
Work smarter and not harder, define priorities, and maintain balance between work and life style…
These words just proved again the key secret of Mustafa's achievements!
We were delighted to receive the letter of appreciation for UN World Summit on the Information Society (WSIS ) Prize 2016 of being among the champions in the E-Business category.
This remarkable achievement was made possible due to the cooperation and collaboration with UAE local authorities and our partners from internationally recognized firms .
We are committed to keep doing our best to end up with one of the best indoor location solutions as first product where we are looking forward providing innovative location based solutions and services.