What do the Cold War, Google, and a fitness tracker have in common?
GPS (global positioning systems), something we use every day to plan our motion.
It feels like GPS has been around for a long time. This is true.
GPS began as a military technology in the 1970s .
However, the proper starting point for the GPS navigations systems' development is the year 2000, when the Department of Defense ended the GPS technology degradation and allowed it for civil use, in the first line for emergency services.
During these 15 years, navigation technologies have made remarkable progress, from separate devices with pre-installed maps to smartphone apps that define users' locations within seconds and suggest an optimized route or even lead to the necessary door.
The history of GPS navigation is interesting because it shows why it is crucial to be the first when you are on the run: every pioneer immediately has competitors.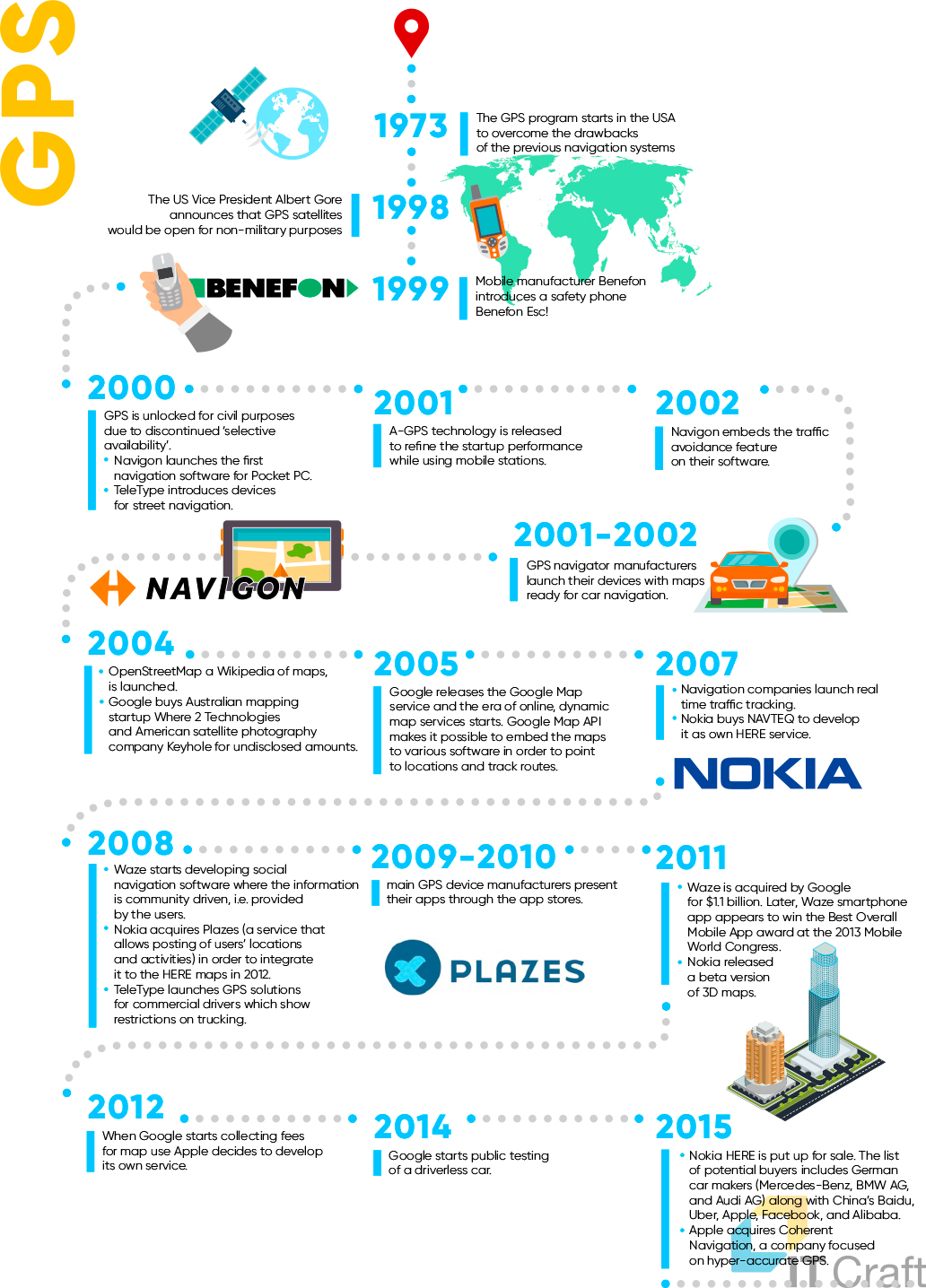 As result, there is tough competition and detailed maps for all interesting points.
However, with the introduction of mobile Internet and smartphones with GPS modules onboard, separate navigation devices become niche products while manufacturers focus on software development. They either develop map-based services for smartphones, like ViewRanger, or integrate Google Maps (or similar solutions) into the service as one of its features, like RocketRoute.
The next big battle place is in indoor positioning. It promises a lot more benefits for navigation developers because the data collected with indoor positioning and navigation systems would assist businesses in identifying customers, product placement, and creation of targeted, personalized mobile advertisements.
GPS does not work indoors. Instead of it, Wi-Fi and BLE beacons are mainly used.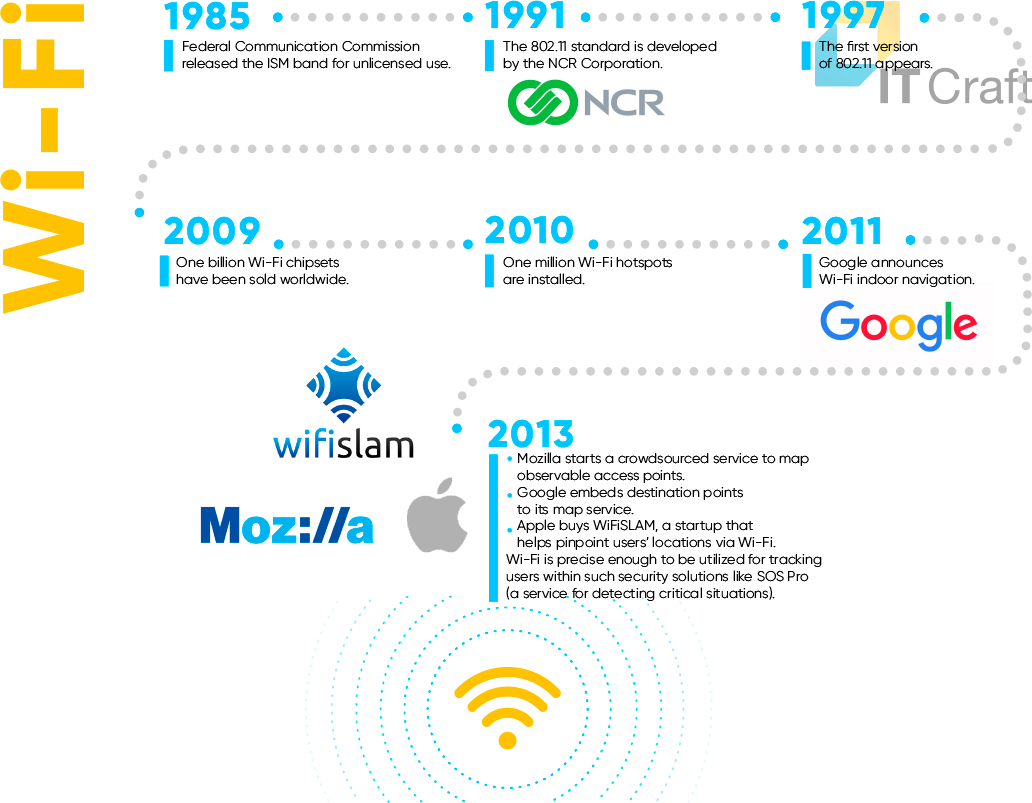 Wi-Fi is precise enough to be utilized for tracking users within such security solutions like SOS Pro (a service for detecting critical situations).
However, the drawbacks remain:
Wi-Fi is power consuming
It needs deployment and regular maintenance
Wi-Fi technology wants users to be active, hence it is not well suited for commercial purposes (e.g. advertising, promotion, product placement, etc.).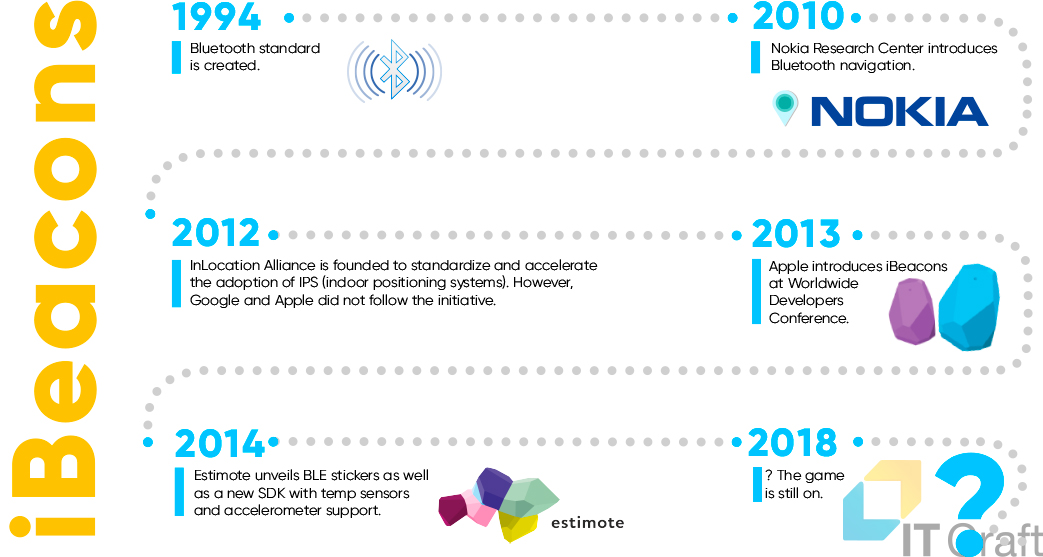 Although the history of ibeacon app development is short, the impressive speed of its widespread growth makes BLE beacons the future of indoor navigation.
When you have your unique idea for an indoor navigation solution, feel free to contact Ukraine software development company. And it will be your idea that will change the market.