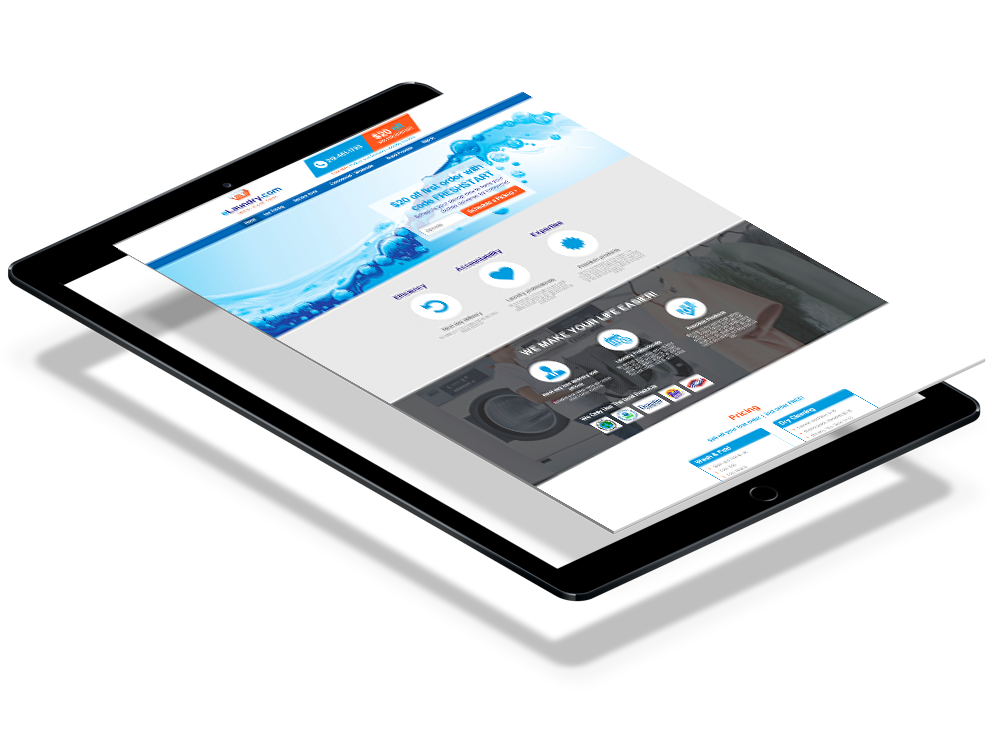 The greatest hurdle was organizing incoming and outgoing orders. Strict control at every stage of order processing was mandatory to prevent any orders from slipping through the cracks.
On this project, we were faced with a challenge to implement a complete business automation system that included management and administration tools starting from marketing process and ending with managing resources and production processes.
The system we developed for eLaundry included a simple end-user website that was a portal to an advanced order submission process (so our client's customers could order laundry services online unassisted).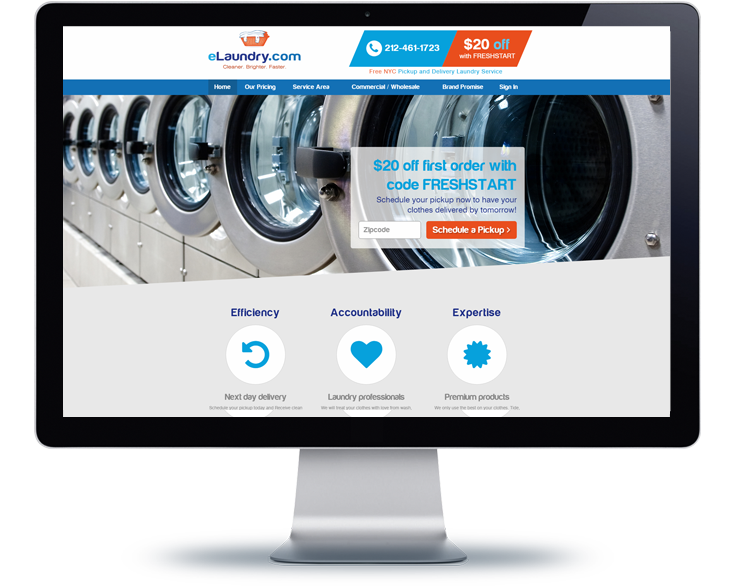 The system then processed orders and monitored them through all stages:
planning order pickup, managing drivers' schedules and routes to pick up and deliver all orders
advancing order to washing and folding services
tracking real-time status of each order
moving orders to delivery queue and scheduling delivery based on client's desired timeframes
The business process automation was supplied with a payment tracking tool, bookkeeping features, and reporting, giving our client access to the status of his business at any time.
Providing solution for the business meant an in-depth understanding of all details. This crucial factor was the key element to provide a proper cost-effective solution.