Outdoor Navigation. Custom Mapping Solutions.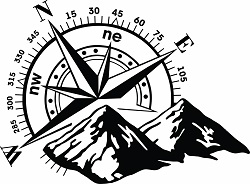 In the era of great geographical discoveries, those adventurous men had much less information on our planet than Internet users today.
How different our history would have been if Columbus had access to Google Maps!
The world is at our fingertips thanks to such technical advances like GPS, 3G and 4G networks for data transfer, precise satellite maps and panoramas of different corners of the world at our disposal now.
Keep up to date! Stay current with the newest tools to develop your business, to travel, find friends. Discover the world professionally!
Columbus would have asked you about this)
What we suggest:
Integration with the leading map services (Google Maps, OpenStreet Maps, Bing, etc.)
Integration with 3rd-party services to get data on traffic and to allow navigation
Customizing maps, creating custom map layers, drawing custom objects on the map layer
Location data collecting and visualizing on the map (including statistics)
Positioning, checking functions acting with the help of GPS, Wi-Fi networks, 3G networks, 4G LTE
Route planning, plotting and tracking
Integration with 3rd party applications and tools (social networks, enterprise applications and intranets, web services, etc.)
For different devices: iOS and Apple Watch, Android and Android Wear, Web and desktop

Custom mapping solutions can be used by:
tourists

athletes

pilots

drivers

rescue teams and authorities

field service providers

scientists

enterprises and organizations

and you!
How it works?

Our projects
Where Does Map Come From?