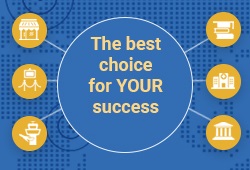 According to a recent ABI Research report titled BLE Tags: The Location of Things (LOT), BLE beacons are proliferating at a great rate, with beacon hardware shipments predicted to top 400 Million units in 2020, while breaking U.S. $1 Billion in revenue.
Are you a successful business owner? Or, are you striving to be a successful business owner? Yes? Then let me pose this question:
Have you ever thought of implementing beacon technology into your business?
We've probably never met, but I'll wager that you, as a successful business owner, plan to use beacon technology — sooner or later, but life keeps throwing challenges at you barring your way to give it serious thought.
If you knew what I know, I can confidently state that, instead of getting beacon technology sooner or later, you would get it right now. It is obvious when it comes to sales – timing is everything. Timing always plays a huge and decisive role in the success of any business. You can own a restaurant, an exhibition or even the whole airport, but it matters little if you fail respond to changes effectively.
The problem is not the inability to take the right action, but the inability to take the right action quickly and decisively. Two major strengths that give a business owner the winning edge: act fast and keep up with new technologies. These traits convince others that you are modern and in demand.
Consider restaurant business owners
Who doesn't like to go out with friends or family and enjoy time at good restaurants or cafes? Isn't it great to eat, drink, dance, listen to good music and just have fun with your nearest and dearest?
Conversely, there are people unwilling to pay even a few extra cents for a cup of tea or coffee, especially if a lower-priced cafe is nearby. Price-conscious consumers are more likely to pinch pennies by searching for bargains and lower prices.
Wouldn't it be great if you could meet the expectations of both groups of people (high-income consumers and those seeking special offers and discounts) and have a steady income from your business?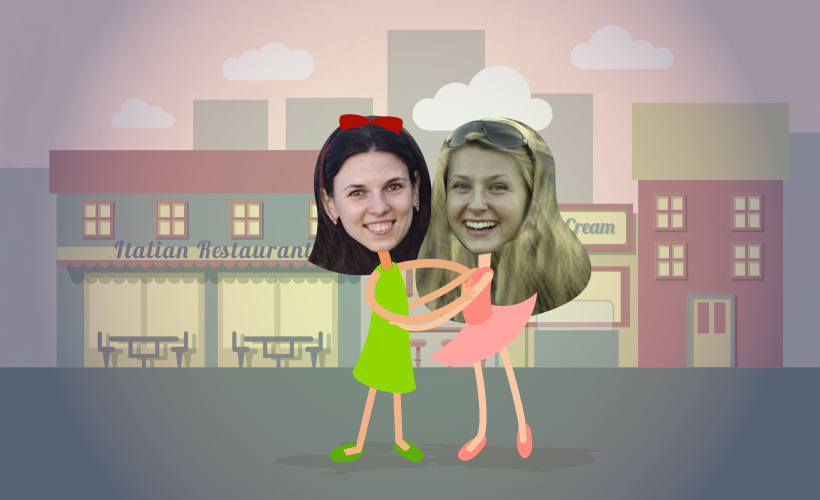 Two friends, Sara and Jane, have not seen each other for ages and finally decide to meet. They are walking down the street, talking and laughing. As they pass a cozy, appealing restaurant, Jane suddenly gets a personalized notification,
Hi Jane! Great day, isn't it? We are happy to see you're in front of our restaurant. We have a great deal for you today, Jane. Come inside! Enjoy a taste sensation! Our new meat dish is scrumptious! And, the prices will pleasantly surprise you!
As Jane reads the text, she smiles. How can she resist such a temptation and not go inside?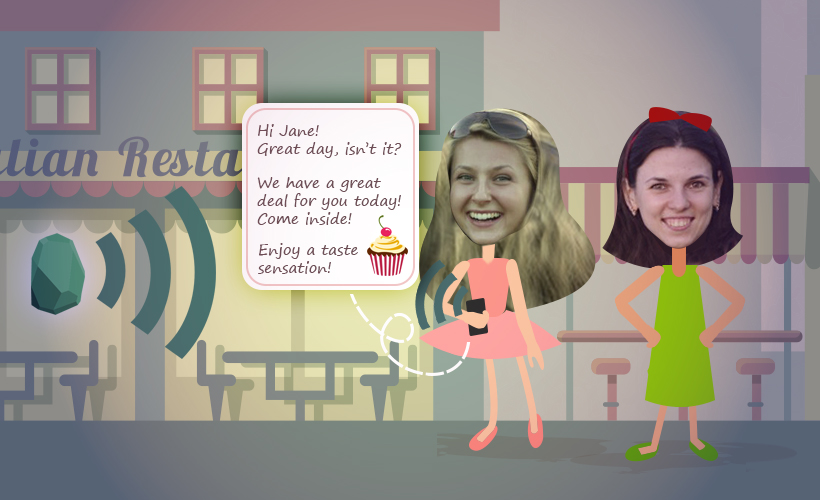 With a personalized, real-time message, the restaurant invites her to dine. And, five minutes after she enters the restaurant, her favorite music starts playing.
Just imagine! Everything is meant EXACTLY for her!
She is in love with this place: she orders the special of the day at a lower price and listens to her favorite song. Jane and Sara are happy and plan to return to this restaurant in the future. Plus, they will recommend it to their friends.
Why? Personalized message, pleasant, welcoming atmosphere, great food and excellent service.
Without the restaurant beacon beaming a message to Jane's phone, she and Sara would have walked right by and missed a great experience.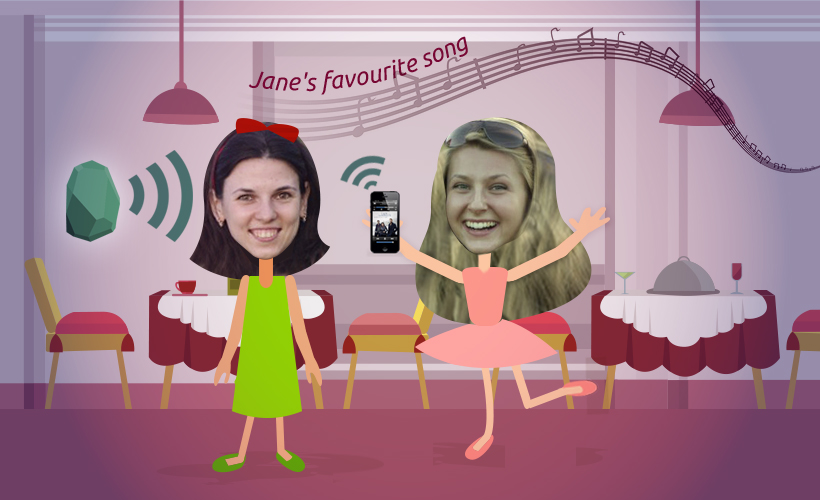 So, how could beacon technology help YOU increase your sales?
Send personalized push-notifications to customers about discounts and available seating
Help customers navigate in the café, especially a large one with several floors—this feature is especially convenient for customers to easily find their table.
Enable business owners to create a heat map of the restaurant, easily locate the most popular tables and assign more waiters
Integrate the payment system and speed up the purchasing process.
These are just a few examples of how small devices (beacons) help restaurant business owners and increase sales.
No matter what industry, a business owner should put himself in the customer's shoes and treat his customers as he would like to be treated.
Instead of hoping to find customers for your business to increase your sales, take some action—make it happen!
How? Implement beacon technology. Then step back and watch your sales go up.
And perhaps, that's good enough—just a healthy—really healthy—bottom line 🙂
How will you use beacons in 2019 for your business?
Share your needs and ideas: we will be happy to make them a reality. Your Time is Precious. Use it Wisely.
How it works?