Year after year, Apple never ceases to amaze us with new technologies and solutions in their iOS system and devices.
2020 is no exception. During this year's WWDC 2020 keynote, Apple introduced the new iOS 14 update. Multiple iOS 14 features will thrill end users. But what about businesses? In iOS 14, Apple opens doors for innovative business opportunities too. The three most important features to help businesses add value and promote their services include:
App Clips

a new application subtype to help users find and try new apps

ARKit4

fascinating changes to Apple's popular AR framework to make 3D models look even more realistic on users' screens

Widgets

updated widgets to customize iPhone14's main screen
What is this all about? How does this help your business? Read below; it's all here.
App Clips, fast and user-friendly
With the iOS 14 update, businesses enjoy a new, powerful toolset for promoting their apps.This iOS 14 feature saves users' time by offering them a fast "test drive" of a new app. Startups and established businesses anticipate growing interest from users who no longer want to be bothered wasting time taking extra, no-longer-necessary steps.
What is App Clips?
App Clips is a new kind of lightweight (up to 10Mb) applications with which users can interact instantly, bypassing the searching stage and downloading an application from the App Store. Released alongside the main application, an App Clip can increase audience engagement, advertise products, and generate additional traffic.
How do App Clips work?
Users can activate App Clips in iOS 14 very quickly by scanning special tags. Several launch options are possible:
launch options
Scan an App Clip branded label or a standard QR code
Follow a URL from a web browser, Messages, and other services
Use Safari App Banner – web developers can embed a special banner on a website. Your App Clip opens automatically when users click on it
Open App Clips on Apple Maps
Read an NFC tag with an iOS 14 device
Get Siri's suggestions based on current location
Boundaries of audience reach almost no limits. Businesses get results from promotional activities in a simplified manner because App Clips fit in with several marketing channels. With tags for activating App Clips, you can:
place them:
at various events,
on advertising banners,
on branded products, etc.
display them based on:
user preferences,
user's location.
In addition, businesses can launch several App Clips for different uses. When App Clips collect user data, it can be transferred to the full app after users install it. Never again will users lose data when they switch to the full app.
Are there any more benefits?
Yes. The benefits of this iOS 14 feature keep coming. App Clips help users finish an activity quickly. To do this, App Clips could contain:
Apple Pay – users can buy from a business immediately with help from Apple's payment system.
Sign in with Apple ID – this helps facilitate registration by letting users fill in required fields and view individual features with one tap.
8-hour notifications - the App Clips can display notifications for eight hours after the user launches it.
Location Verification – businesses get a user's location via the same code as in the full version of the app.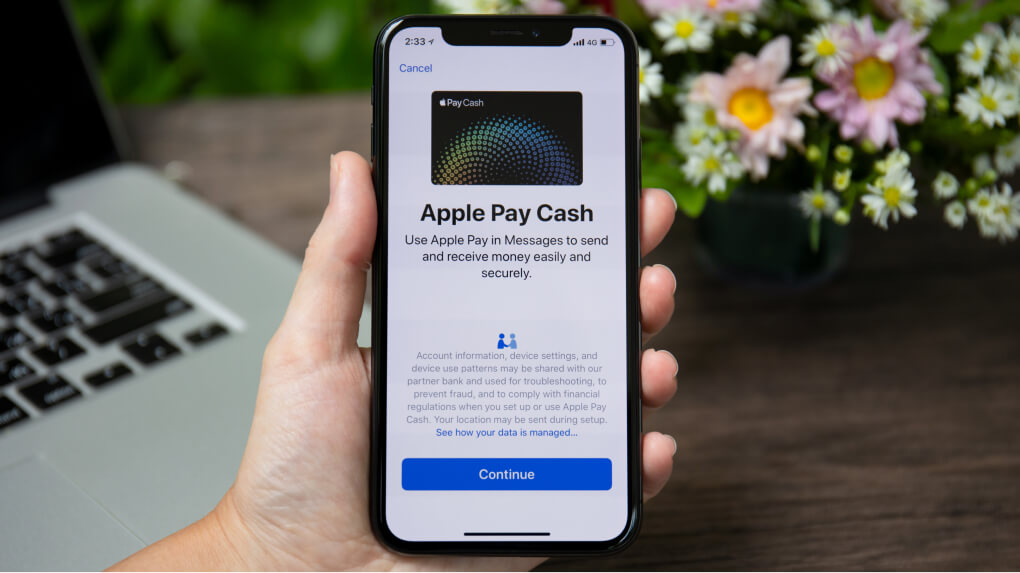 App Clip can be a simple context-based, convenient step for convincing consumers to give your product a try. It suits everything: on-demand apps for food ordering, renting a bike or sharing a car, setting up new equipment, visiting museums, and more. Users get instant access to the experience they want. Gone are the days of tedious and tiresome steps to take and hoops to jump through. What comes next after they become interested? Users switch to the full version. All their data will move with them. Seamlessly.
Do you want an App Clip for your main iOS app? We can help!
Contact us
In June 2020, Apple introduced a new version of its Augmented Reality development kit. The key features presented in the new update included:
an increased number of devices supporting face recognition in the frame
linking 3D objects to different locations on Apple Maps
API Depth for iPad Pro making depth measurements for a realistic picture
Depth API: AR will look natural on iOS 14 devices
Now three devices: the 2020 iPad Pro, iPhone 12 Pro and iPhone 12 Pro Max are equipped with the lidar scanner. Depth API makes it possible for iOS developers to use lidar scanner to its full extent. AR apps collect pixel-by-pixel information about the environment and its dimensions via Lidar scanner. Then the Depth API helps place AR objects naturally, blending them into the real physical environment. 3D models are displayed where they are supposed to be. They do not overlay the real objects.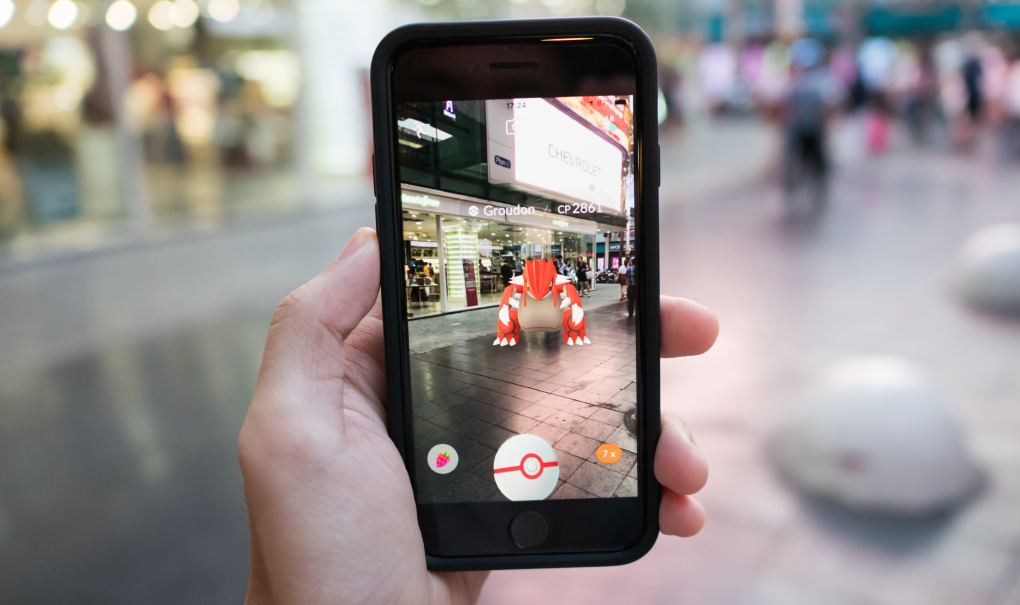 Location Anchoring: digital objects become an integral part of the physical context
This technology makes location-based iOS 14 apps possible. It serves linking 3D models to different objects on a map. Choose latitude, longitude, and altitude then link the AR content to chosen object. Users activate AR content upon arrival to that place and open the application.
Augmented reality and people
All devices built on the basis of A12 Bionic processor and newer can now track faces.
iPhone X

iPhone XS

iPhone XS Max

iPhone XR

iPad Pro

iPhone SE
Face recognition support also works on the third-generation iPad Air and fifth-generation iPad mini. Apple states it is possible to track up to three faces simultaneously. Plus, motion capture is also available for ARKit 4. AR apps can recognize people's moves. The app sees limbs as a sequence of joints and bones. In its turn, users can benefit from gestures and poses. Also, apps can use images from both smartphone cameras. They can combine data from multiple users and provide accurate mapping of a physical environment in Augmented Reality. Add machine-learning-based enhancements and you get an instrument for a precise estimate in complex scenes of an object's size with the greatest efficiency. Applications can detect up to 100 images at a time and extract. As a result, businesses can offer engaging AR apps where 3D models look like an indispensable environmental detail.
Apple iOS 14 Widgets – improved customization
Application widgets have also significantly expanded their functionality and visual potential. They can now display data a user might need to retrieve quickly without needing to activate the app every time or to balance between several apps at once.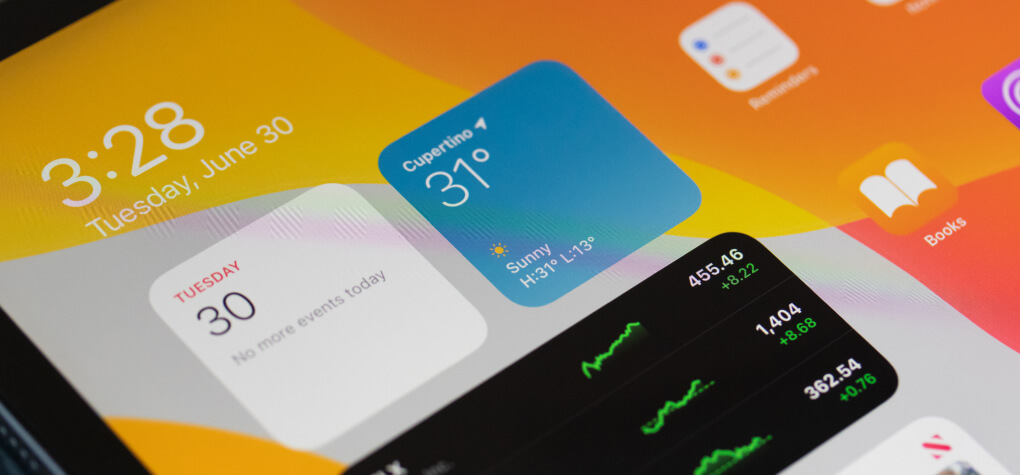 iOS 14 update includes the following improvements:
Different sizes of widgets. App owners can choose different sizes—small, medium, or large—and place as much information as users need. Also, app owners can provide widgets of all sizes, so users can choose how much information they want to see.
The new API allows developers to create widgets using updated capabilities. This also includes placing widgets on the home screen. Now users can place widgets convenient for them. Widgets can also show essential information when needed, so users always have the information on hand when they need it.
Now, Apple iOS grants more room for everyone. Users can create their own custom widgets using special apps. Nonetheless, it is not that easy. It requires time and patience from users when creating a new widget. Software developers have powerful instruments to create valuable widget experiences for iOS 14. This is where general development companies specializing in both Android and
iOS app development
gain a competitive advantage. They benefit from prior experience when making widgets for Android. Although there is a difference between how widgets work on an Android smartphone and an iPhone with iOS 14 version, the UX remains similar. Prior knowledge helps make useful widgets for Apple iOS. If your users benefit from essential information displayed on the main screen of their device, this is the best time to provide them with a custom iOS 14 widget.
Conclusion
Owners of iPhones with the iOS 14 version enjoy multiple, major, and minor improvements of their preferred operating system. So do businesses. Apple provides support encouraging businesses to grant end users instant access to activities and/or information they need immediately. This is a great option when designing
software for startups
helping them encourage users try their apps. Also, AR Kit 4 and iOS 14 make enhanced, life-like Augmented Reality apps possible. 3D models are placed better in a physical environment and look like they fit right in. This suits many activities, including gaming, shopping, learning, etc.