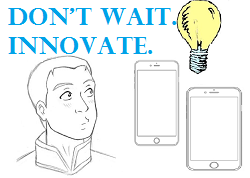 There is always a room for improvement. Every business has issues that impact its effectiveness. Many of them can be addressed if owners choose the right mobile strategy. In this article, we will briefly describe two very different small companies and the ways they use mobile applications.
The mobile boom continues, use of mobile apps is growing and owners of small businesses do not want to miss the opportunity to differentiate themselves to potential customers and improve the productivity of employees. No matter what type of business you run, utilizing a mobile app can help you achieve both goals. In this article, we would like to give you a taste of the diversity of mobile applications that help small businesses to solve their problems.
What do a winery and laundry have in common? Their owners utilize mobile applications to improve the efficiency of the business. They are doing it in different ways, and we will dig into both concepts.
About four months ago, we published a review of the functionality available for users of a mobile point of sale system for wineries. This system is distributed based on SaaS model and has been developed by a small software company for small wineries. In fact, this system allows owners of wineries replace a whole IT department. Clients who use this winery solution get everything they need to run and develop their business successfully starting from the website and up to a mobile sales office with inventory management, customer service, reports, and accounting.
In our article about the ways small businesses can benefit from mobile apps, we covered two main options for small companies to utilize mobile apps. One of them was purchasing or customizing an existing application (that is what clients of OrderPort do). Another option was development of a custom mobile application. In the case described above, one small business offered a mobile solution that was able to solve problems of multiple small businesses. In the next scenario, we will have a closer look at the option when owners of a small business decide turn to mobile app development.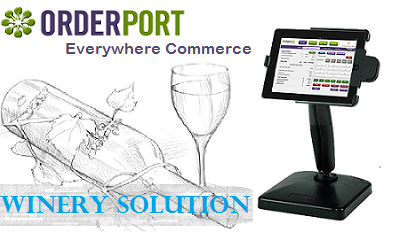 First of all, a part of the business process at the company that needed a custom mobile application had been already automated. A web application was already in use, however it needed some adjustments and tweaks. Having further expansion in mind, owners of the company decided to make a major investment into business process automation that was supposed to significantly improve the productivity of employees and client interaction. After several months of development, a custom developed mobile applications for drivers (routing for pickup and delivery) and for clients (tracking the status of the order) guaranteed the company a significant growth in sales and profits.
Every business has issues that range from marketing, customer acquisition and sales to customer service, inventory management and accounting. Project managers and business analysts at IT Craft carefully listen to our clients and help them develop the mobile application that would address existing pain points. Contact us, tell us your story, and we will come up with our suggestions.