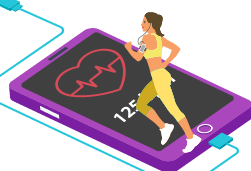 Apart from having fun, people usually want to see achievements when it comes to sports. It may be Olympic records, a league position or the weight lost after several months of trainings.
However, sport requires time, regularity, and tracking. Professional as well as amateur athletes need tracking systems where they can compare results to see the dynamics in performance. But this is just only one of the cases when sport needs IT. In this blog post we will discuss the main trends of the sports software development.
Doing sports is a complex activity. It involves several levels and they all need management.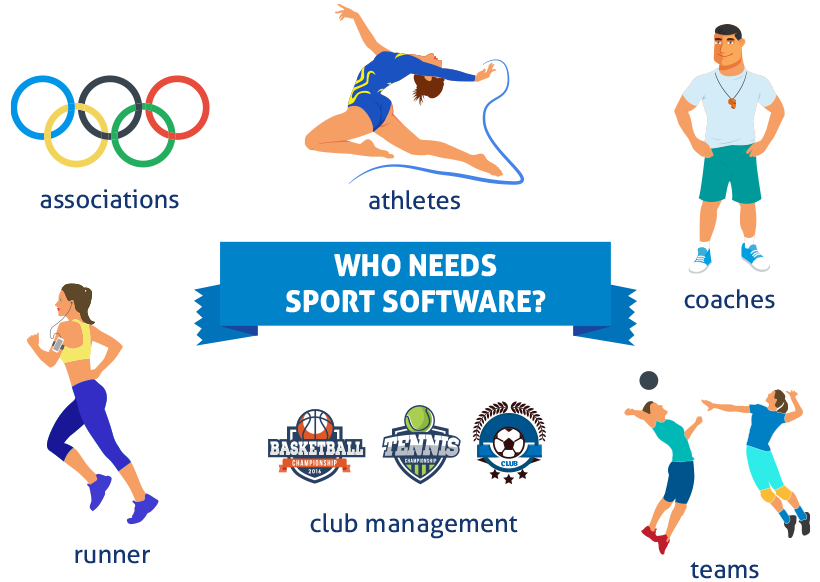 Certainly, it is impossible to represent a solution that would satisfy all users from the abovementioned groups.
This is why web and mobile sport apps represent one of the following groups: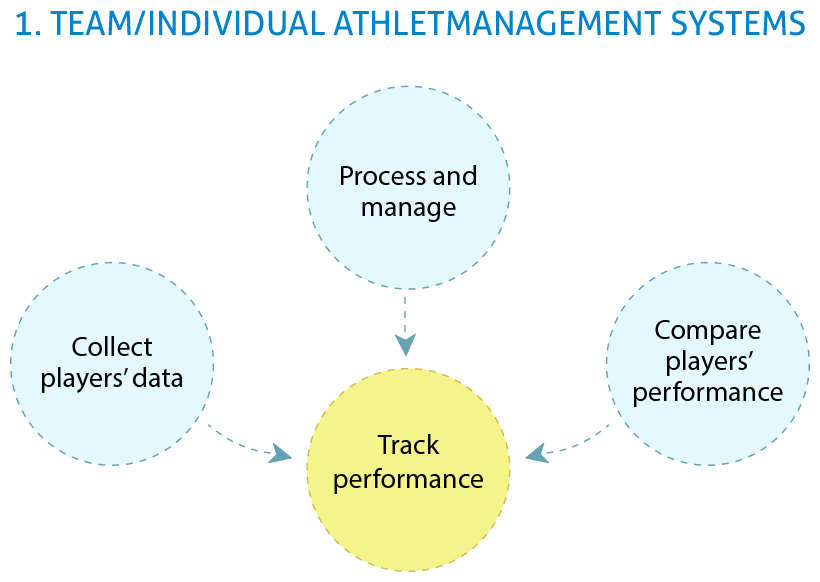 ---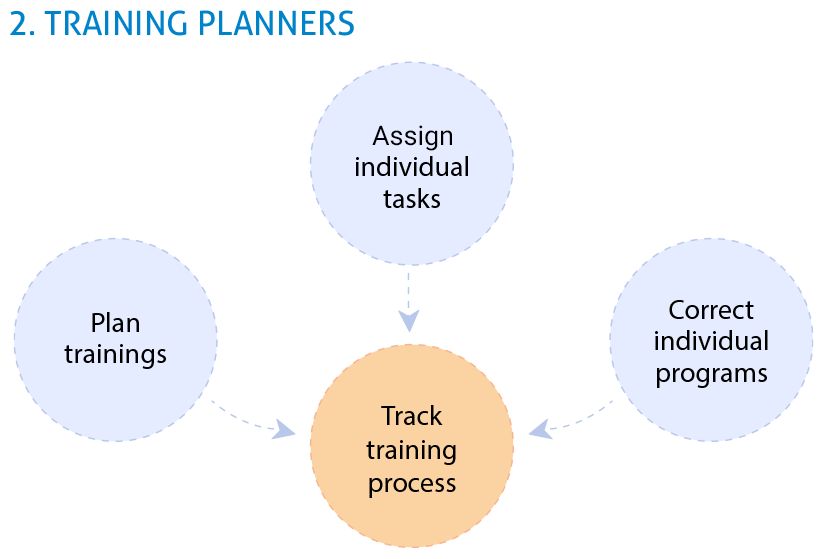 ---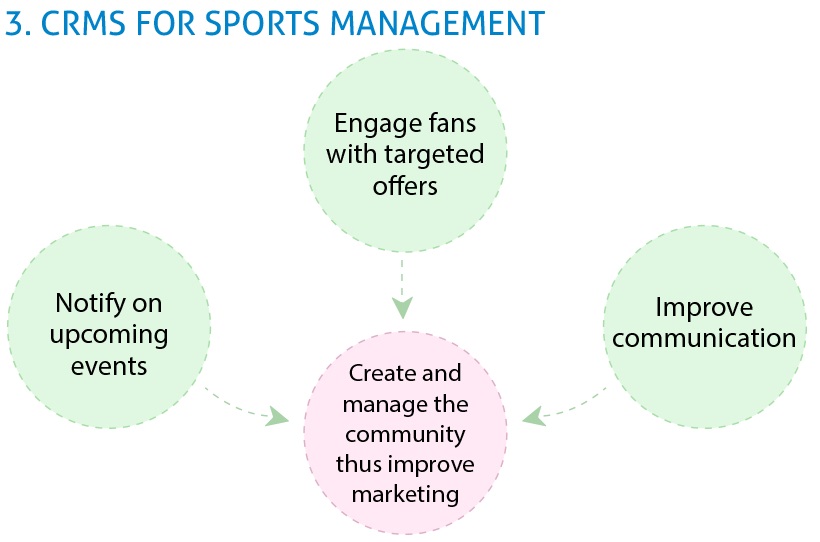 ---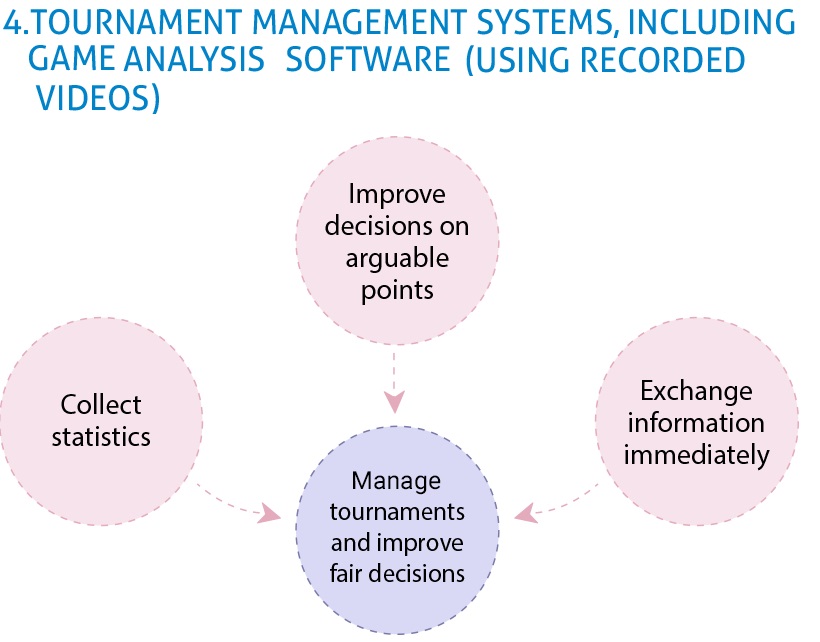 Also, referees still need special software that helps examine faults and unsporting behavior.
Important note. Features can be combined in different system. Customization is essential for sport solutions because different sport disciplines have different rules. For example, for games like football it is highly advisable to require video records (and video analysis) not only for official games but for trainings too. It is better to gather statistics on performance of your own players to be sure that you have chosen an optimal squad. Also, statistics on training process helps design the plan B. Thus, managers need that the apps they work with can exchange the data easily between each other.
It is crucial that sport software could be secure and available on different devices. From this point of view, sport apps are similar to Fantasy Football solutions and share same properties no matter whether it is designed for a university gym, a professional sport club, or an association: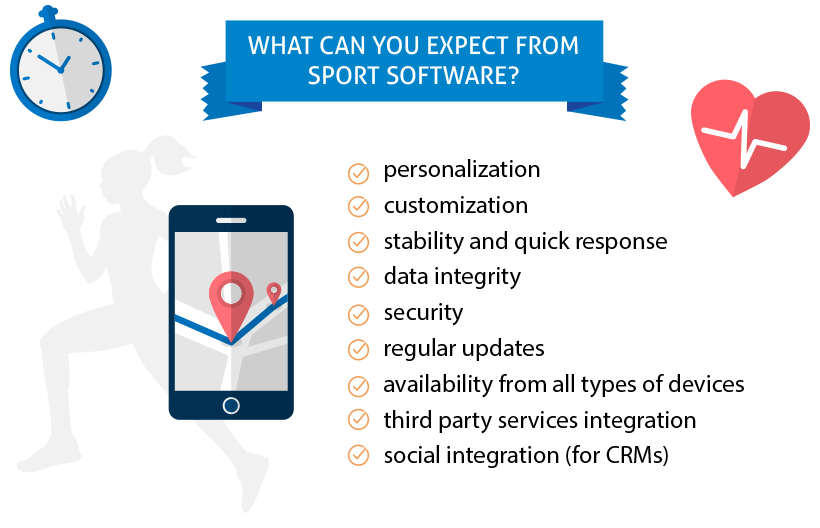 Instead of a conclusion. Sport needs digital analytical systems that will help in various situations like:
Building of optimal training process,
Team management,
Club management,
Marketing and fan engagement,
Tournament management,
Sport arbitration and others.
IT can contribute into the further improvement of sports. There have been implemented goal control systems for soccer and ice hockey. But this is only an initial stage of improvement.
Moreover, sport disciplines vary heavily in forms, rules, and participants. This is why a common approach is unlikely to appear while any new solution is welcome.