Software, Web and App Development Testimonials
More than
300

Satisfied Customers
I have worked with Kate, Lesia, Alexey & co. for six months on a very complex system for web + mobile assault alarms. They have impressed me with their can-do attitude and willingness to go the extra mile for the good of the project.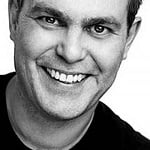 I've been working with IT Craft since 2008 and have been consistently impressed by the work that they have delivered. Their attitude is great, they deliver on time, and the quality is superb.

IT Craft are simply the best when it comes to graphic design and Internet applications. I love their work, their attitude, and their wonderful communication skills. Highly recommended!

What clients think about us?
Matt Beswick
Hidden Pixel
Morten Øverbye
AutoMagi Ltd
Charles Sakkal
Websters Laundry
Nawras Skhmot
Block Berge Bygg
Jared Vishney
Founder and CEO Arctrieval
Digital Experience Manager
Biopharmaceutical Firm
Mustafa Almusawa Alhashemi
Smart Navigation Systems
Business Services Firm
Founder
Founder & CEO
Live Sketchpad
Founder
Crowdsourcing.org
Co-Founder & Chief Operating Officerr
HR software solution
CEO
Digital Marketing Provider
Managing Director
SharpeDezine
Former Founder
Graphic Design Marketplace
Director of Information Services
Endurant
Founder & CEO
Education Startup
Business Analyst
Manufacturing company
Martin Berg
Co-Founder, Product manager at 99coaches
Chief Technology Officer
Adorama
Business Development Manager
KES Visa & Legalization