The increasing number of users who use tablets and cell phones instead of desktops and laptops should be reason enough for owners of small businesses to have their own responsive website or a mobile app.
The figures are staggering—and it only goes to show that mobile usage will only get bigger in the upcoming years. Let's give you a rundown of these statistics:
Global Data Traffic
Data from Cisco's annual Visual Networking Index Global Mobile Data Traffic Forecast revealed mobile data traffic is expected to reach 24.3 exabytes a month in 2019, from just 2.5 exabytes last year. Monthly cellular traffic of mobile users will climb from 585MB to 4.4GB on average. 97 percent of all mobile traffic by the same year will come from mobile devices.
The networking company also forecasted that video will continue to account for this jump in mobile traffic. Last year, mobile video traffic stood at 55 percent; it is expected to grow to 72 percent in the next four years.
As a response to this massive growth in video consumption, networks will be boosting their mobile speeds to meet the demand and remain competitive. According to Cisco, mobile speed is expected to rise from just 1.7 Mbps in 2014 to 3.9 Mbps in 2019.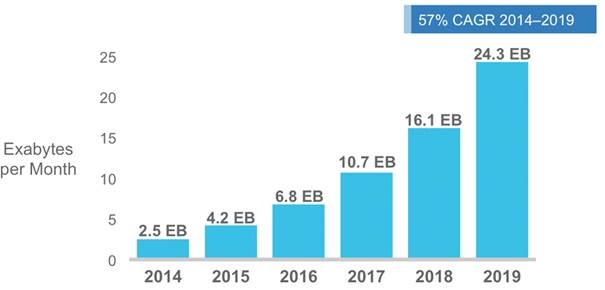 Use of mobile devices
Smartphone use will still play a larger role in changing the way people access and use the internet, or do business online. Currently, around 40 percent of mobile device usage was done from smart phones.
The same Cisco research stated that by 2019, 5.2 billion will be using mobile devices.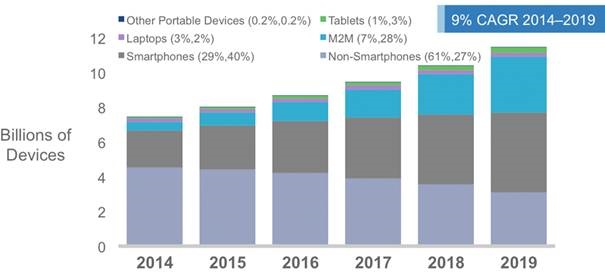 Internet and in-store purchases
Findings from a separate study, Local Search Association's (LSA) 2014 "Local Media Tracking Study," revealed that on average, consumers are increasingly using their smart phones to search the internet, specifically to visit search engines, internet yellow pages, ratings and review sites and daily deals 42 percent more last year, from just 34 percent in 2013.
Thrive Analytics' 2015 Local Search Report meanwhile found that 60 percent of consumers use their smart phones as they shop.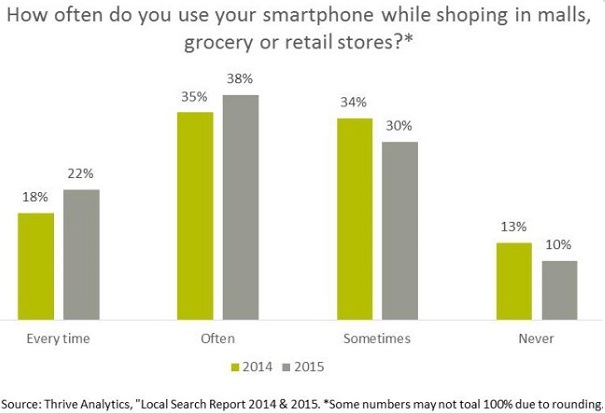 There are a lot more worth mentioning, but one thing is certain: Adapting to mobile technologies, whether by creating an Android, Windows or iOS app or a mobile-responsive website, should be first on your list right now if you're running a business and wish to remain relevant to your customers. We will be happy to help you with our wide array of mobile app development and website design services.