As always in the life of a web development team, feedback is an important part for the overall success of any endeavor.
The same applies for internal training. It is absolutely crucial to ask hackathon participants to reflect, to give us their perspective: everyone at IT Craft wants to ensure new internal projects will help developers obtain new and relevant experience and valuable practice with new technologies.
During our new summer hackathon that started on June 19, 2017, participants focused on team collaboration. Mastering new development technologies is important as well. To ensure this is what our developers need, we asked them to tell us how they felt about the spring hackathon.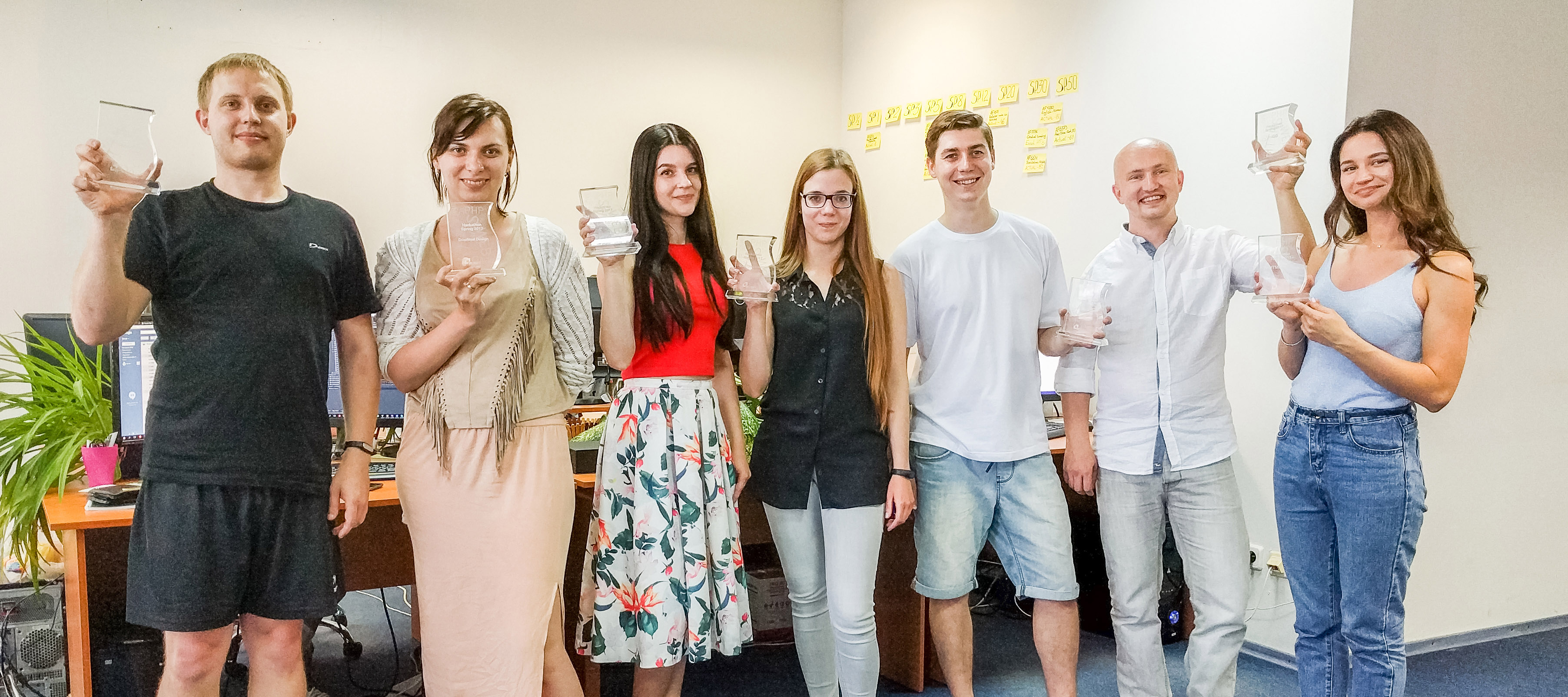 What did you like about hackathon?

Everyone worked on the same task during the hackathon. This is a productive way to make sure everybody in the team understands hackathon-related topics.

The hackathon gave us an opportunity to try new tools, complete tasks within a set timeframe, exchange experiences with colleagues followed afterwards by convivial conversations at the pizza party.:)

Did you learn anything new?

At the hackathon, I tried a new version of Bootstrap framework (v4.0.0-alpha.6). Also, I worked on interesting solutions using CSS Grid and learned recommendations on Material Design Motion.

During every hackathon round, we used new tools. Also, it was interesting to learn about new features from designers and developers.

Had you tried the tools before?

To some extent. Nevertheless, I've both improved my skills with already known technologies and become acquainted with new ones.

I hadn't worked with any of the tools before. I was very keen to learn something new, try it out and be able to apply it in future projects.

Do you plan to use any of these technologies in the future?

Yes, absolutely. I loved working with React Native. I am going to use it for the upcoming hackathons. Also, I would be more than happy to get a real project requiring this framework.

Of course, at least using it with the good old JMeter and its simple, user-friendly interface. Also, I am considering trying Kali Linux for one commercial project. It is very powerful. In fact, the operation system has a set of preinstalled apps designed for different types of testing. Looks awesome!

How did you manage to accomplish all the tasks on time?

I started working on some of the tasks right after they were posted (24 hours before the end of a hackathon). Basically, I aimed to complete an MVC and not to focus on minute details.

I divided my time between learning a new tool and putting it into practice.

What do you wish to the participants of hackathons?

I wish everyone success—if not in the competition then in their internal battles. And for those you did not manage to win, I hope they had a productive experience.

Should I wish them anything? The summer hackaton seems to be more interesting. That is why I can only congratulate them and me.
We also wish the summer hackathon be a fruitful, thought-provoking event giving everyone some enjoy productive, out-of-the-box time.