Get a free idea evaluation. Click here to opt for a project roadmap.
Expert-Level iOS Application Development Services
User-centered iOS development. We help businesses provide their customers with top-quality tech solutions.
Let's discuss
What types of
iOS application development

services do you get?

At IT Craft, you get a team of expert-level iOS developers. Be amazed as your ideas transform into a finely tuned iOS app.

Just tell us what you want. We can do it for you.
native iOS apps

iOS project rescue

iOS testing

cross-platform development

iOS app updates

iOS app optimization and redevelopment

App Clips development

app expansion across the Apple ecosystem

Support and maintenance
Our services
Custom iOS App Development
iOS App Integration Services
iOS App Development Consulting
iOS App Support and Maintenance
Apple Watch App Development
iPad App Development Services
App Clips
Apple TV App Development
Custom iOS App Development
Custom development approach focuses on specifics of your business case. IT Craft team selects the best tech stack and architecture for your long-term goals. It delivers everything you need to launch successfully.
all-encompassing approach
publishing in App Store
post-launch guarantee
Agile development
iOS App Integration Services
Use of third-party modules not only decreases delivery time. It also helps you build complex functionality, thus gaining a competitive edge. Our developers choose best-suited components, then customize and adjust them to your needs.
advanced features
analytics and reports
NFC payments
social media sharing
iOS App Development Consulting
Are you looking for an improved development direction? Then, you might want an outside look at your software. Our experts study your goals and the current state of your project. Then, they present a detailed action plan.
risk assessment
project discovery
infrastructure optimization
security enhancement
iOS App Support and Maintenance
iOS receives regular updates and improvements. Those may affect the stability of your app. With IT Craft team, you are sure of impeccable app performance on new and old devices. Your app is fast, secure, and available 24/7.
CI/CD introduction
security improvements
adjustment to iOS updates
app server management
Apple Watch App Development
Expansion to Apple Watch is crucial for instant availability of your service. IT Craft iOS developers ensure that users access all in-demand features they have enjoyed on their iPhones: notifications, music streaming, payments, and more.
adjustment to screen size
improved app connectivity
user notifications
UI and navigation
iPad App Development Services
It makes sense to launch a special, iPad version of your app when your users rely on tablets for business needs e.g., inside a hospital, shop, or warehouse. IT Craft helps you design an app that works best on larger iPad screens.
improved screen sizes
3rd-party hardware integrations
enhanced performance
instant synchronization
App Clips
App Clips are a lightweight version of your app and a decent instrument to encourage users to give you a chance. No need to download an app from the store to launch it. IT Craft team delivers App Clips fast to increase user engagement.
use now, download later
variety of use cases
low development costs
seamless data transfer
Apple TV App Development
Apple TV apps bring video content to TV sets. IT Craft developers deliver a streaming app from scratch. Or, we extend your current app by adjusting it to tvOS. You receive detailed analytics on user engagement and habits.
dynamic load balancing
on-demand streaming
in-app purchases
white-label solutions
Awards and certifications
Our Portfolio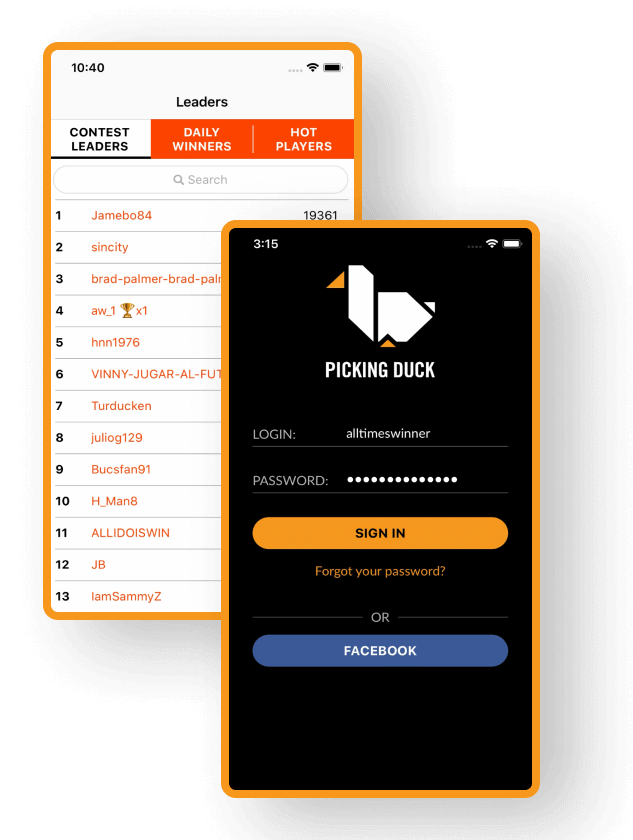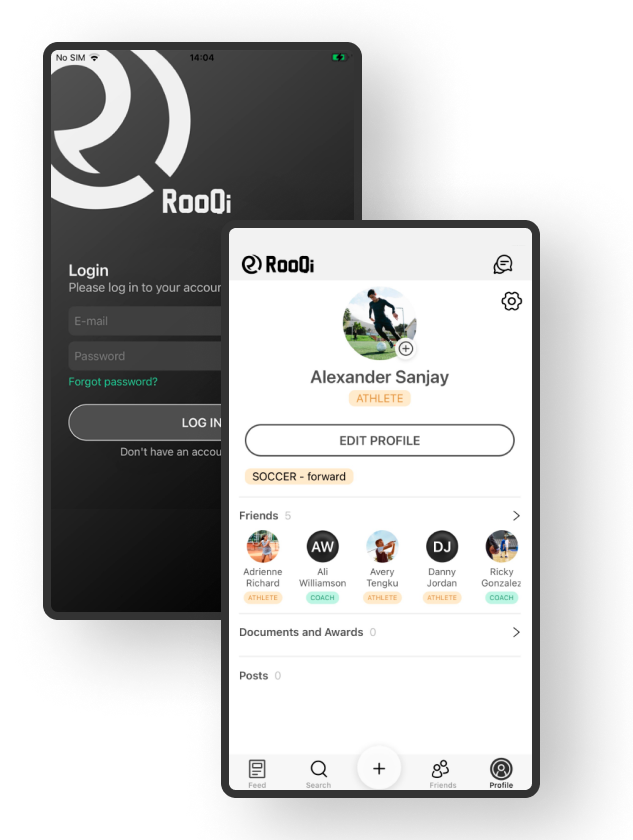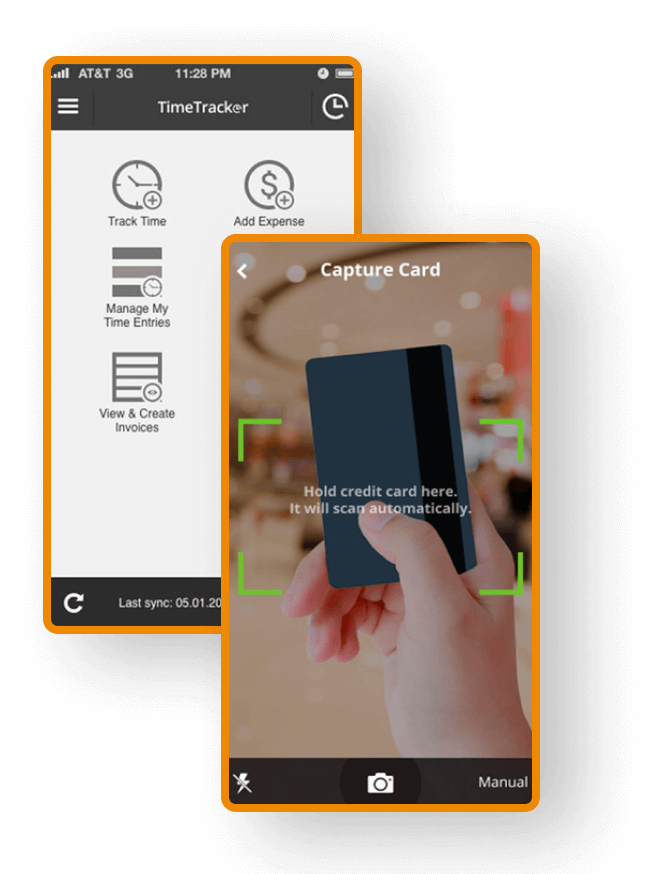 What is IT Craft's custom process?
IT Craft process covers all steps needed to ensure high-quality app source code.
Project discovery

Project plan and estimate

App development

Launch and publishing

Support and maintenance
You receive:
Before and during app development:
software requirements specification based on your business requirements
preliminary app architecture
app wireframes with user path
detailed roadmap with team squad, cost, and timeline
After development project:
project documentation
publishing in app store
free post-launch guarantee
industries where we excel
HealthTech

Apps for doctors, CRM systems for clinics administration, patient data management solutions.

Logistics

Warehouse management, asset tracking systems, route planning, and optimization software.

Fantasy Sports & Gaming

White label fantasy sports software, flexible approach, any degree of customization.

FinTech

Financial marketplaces, cryptocurrency trading solutions, payroll solutions.

Ecommerce

Online stores, catalogs, POSs, retail shops.

Education

Let users progress at a pace using your app for learning and practicing when they have a free minute.
Our clients'

success stories.
We love to hear what they say about us.

4.8 stars for verified Clutch reviews.
Here is what satisfied clients think about IT Craft's capability to deliver:
Germany
Abhinav Goel, Head of Technology at Plugsurfing
"Their high performance in every aspect of the engagement set them up well for a long-term partnership."
USA
Sheila Dixon, Founder at RooQi
"I felt that I was a part of the process and included and the positive communication was evident from Day 1."
UAE
Mustafa Alhashemi, Founder at Smart Navigation Systems
"IT Craft has managed the project in a very efficient manner with a high degree of professionalism and responsiveness."
questions

from our clients
How much does a custom iPhone app cost?
Here are some approximate costs for iPhone application development services based on Central/Eastern European hourly rates $50 – $55:
Basic app costs range from $20,000 – $30,000
Average app costs range from $70,,000 – $126,000
Complex app costs range from $100,000+
Costs depend on what you want and when you want it.
This is true for any app.
If you want an estimate, contact us to schedule a call with one of our managers. (Yes, it's free. No commitment from you whatsoever.)
I want to add a feature to an existing app. How much will iOS app development cost me?
Details determine costs. So, an upfront answer on costs of iOS app development is not possible. Provide our company with the specific details of the feature; we will provide you with an answer.
1) If we have developed your app, determining the cost of an added feature takes little time—just send us the details and we will send you an estimate.
2) If your app was developed by another company, we start with code inspection to ensure the existing codebase meets industry standards. We estimate the scope of work needed to design and integrate new features.
Please note that for the sake of ensuring you get a high-quality app, code inspection takes time. Depending on the size and complexity of the code, it could take up to 40 hours
How long does it take you to develop an iOS app?
Time taken to develop an iOS app depends on the app feature list. Scope of iPhone application development services provided varies greatly from app to app.
A minimum timeline might look something like this:
a) Simple proof-of-concept requires 160+ working hours.
b) MVP takes 450+ working hours.
c) Fully functional app requires 1,000 working hours.
If you want more precise numbers, request a free quote. No obligation. I want a free quote
Will you help launch my app and publish it in the App store?
Yes, absolutely.
Apple's App Store has strict rules for app publishing. These rules are challenging. The app review process is stringent and time-consuming. The app review process might end up with a 'fail'. To avoid any hassle for you, we send all required materials for app review. This helps our clients pass the review fast.
If you prefer doing it on your own, we provide you with the entire package of materials.
How often will we be in contact during the entire app development process?
We check in with you at least once a week. More often, if you wish.
It depends on the nature of a project. Some projects require only one short weekly call. Other projects require daily updates between the project manager and product owner to discuss deliverables and plan for the next day.
This is why IT Craft assigns a project manager who maintains communication best suited for you.
You have access to the project in management software (Jira, Asana, Trello, etc.). You can see what has been done, what is being done, and what is planned to be done. You always know what is happening on your project.
Do you provide any post-launch support?
Yes, we do. This is also a part of our iOS application development services.
Some bugs can only be uncovered after the app goes live because users love to find bugs! Because of this well-known fact, we give every client a guarantee period. The guarantee period lasts from one to three months, depending on project complexity and scope provided. During this time, we fix bugs (if any) in our source code at no additional cost. We keep our promises to you.