SaaS / Billing /&nbsp
Time tracking
This SaaS app allows remotely tracking work time—anywhere, from any place in the world—then using it in billing/accounting systems.
Objective C
CoreData
CocoaTouch
Country: USA
Release year – 2017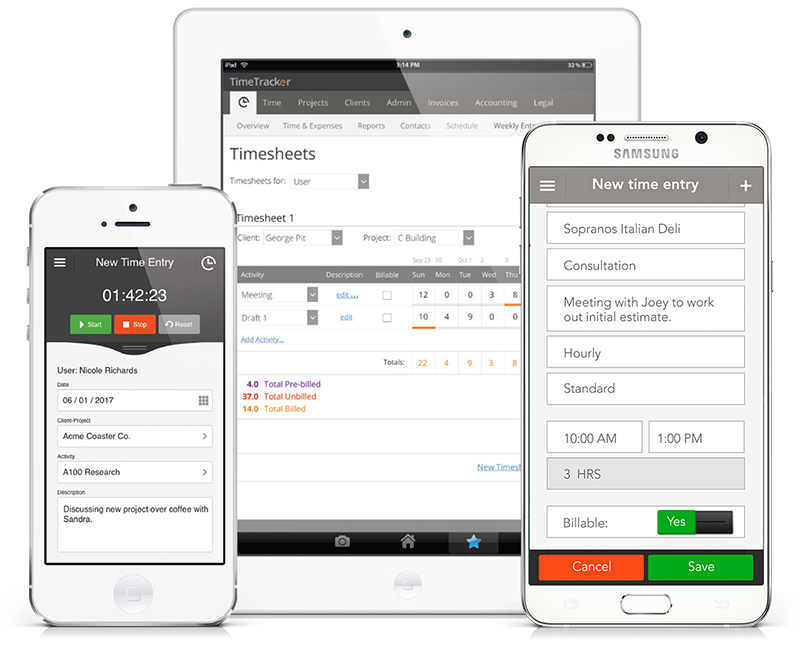 Project background
The client aimed to deliberate on an important conundrum: how to virtually track what employees were working on and when—easily and quickly.
It was decided to market this very important idea to all businesses in all areas, from engineering to architecture by designing a time tracker to make it easy to enter the amount of time spent on a task from any available device and to further synchronize this information with accounting and/or rollout payment systems.
IT Craft started working on the project after the eBillity team already had a functioning Web app and an Android application. The IT Craft development team's task was to create a native iOS app based on the already-existing UI design and ensure smooth data transfer between all software. After completing the initial scope of work, the iOS team worked on a few more enhancements and new features—welcomed enthusiastically by Time Tracker's users. Additionally to initial scope, IT Craft team redeveloped partially source code of the Android app to improve its functionality.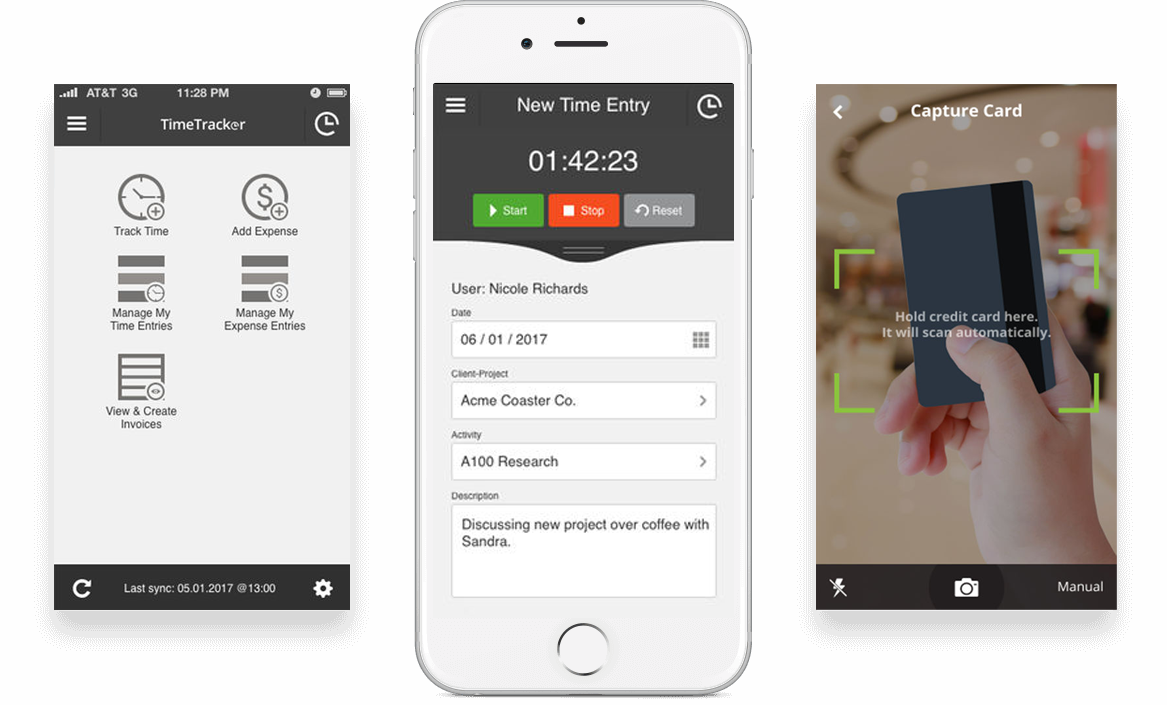 Features
There is a free trial version available for all users. The application works in online mode to ensure all data is accessible anytime, anywhere, from any user device.
Submit time spent from any device
Reject and approve all team members' hours
Manage and view
list of all entries
Manage and view list of
all invoices
View and edit
customer details
Create new companies and users directly from a mobile device
Support multiple currencies according to team members' geolocation
Engineering Challenges and Wins
Legacy. IT Craft's iOS development team started working on the project after it had begun and there already was source code. When the team started their initial testing, they discovered bugs and architectural design flaws, and worked on those issues.
API. The service had already had an API which caused integration issues and needed improvement. However, redoing the API would have exceeded the budget, so remained "as is".
Achievements
- Over 620 millions user hours were logged by users of Time Tracker since 2016
- Already used by different companies in 16 states
- 12k downloads from the store