Your business is growing—and so is your user base and workload.
No matter how busy you are, your clientele expects the same high level of service. It does not matter whether you run an ecommerce website or provide services via a mobile or Web app, your users have zero tolerance for any freezes or downtimes.
But keeping extra resources "just in case" is expensive and shows scant ROI.
This is where load testing helps curtail loss of business because of demand overload. A reliable software testing company offering load testing services helps you find the right balance between costs and performance. Often, this is software automation testing as it makes possible multiple tests a day for the most of the system's codebase.
The result? Users can always enjoy uninterrupted service without you paying exorbitant fees. Precise software automation testing does it more efficiently for a lot less.
What is load testing?
Load testing is a type of automated software testing that focuses on how well a web or mobile service copes with an increasing number of users. The load testing team evaluates software performance and makes recommendations for system optimization. Wherever bottlenecks exist, they fine tune hardware configurations and software settings.
This is how it works:
What is used for load testing?
There are numerous load testing tools. The correct ones are chosen based on which components need to be tested (application, database, network technologies, and the data handler on the client's and on the server's side). These are determined based on a suitable load-testing solution found—usually during the architectural design phase. For example, IT Craft uses Tsung for XMPP running on Unix, but JMeter to test different servers, protocols, and databases running on Windows. Because load testing is an important part of QA, both startups and enterprises work on new tools for software automation testing to solve specific problems with quick tests.
What is needed from the testing team?
In contrast to other automation tools (like regression testing), load testing works at the protocol level. This is why testers developing load tests must possess strong programming skills and know how network protocols and databases function. This task is designated only for the most experienced members of the QA team.
When the development team chooses the right architectural solution, it minimizes development time and avoids global changes after load testing.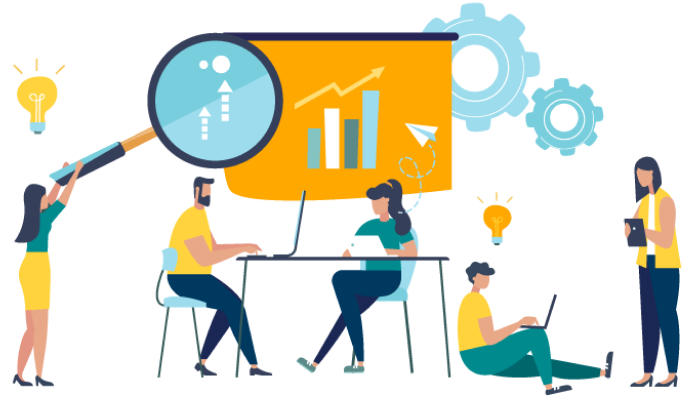 What types of applications need load testing?
Applications need load testing when the number of users or data volume is expected to grow continuously—even precipitously—because of its popularity and high demand.
Two good examples—the first for an online store, the second for an app:
When an online store prepares for Black Friday or Christmas sales, it often uses an email campaign to boost sales.
Addressees open the email, see a special offer, and click on it to find out more. The load increases as more people get the email and access the store almost simultaneously. But when the store is unavailable, they just abandon it, and opt for a more tech-savvy competitor.
An extremely popular mobile app with myriad issues was Pokémon Go when it first arrived on the world stage. Due to exceptional popularity of the Pokémon universe, the app got millions of downloads all over the world in just a few weeks, even in places where it was not officially available. The problem was the development team seemed completely unprepared for this scenario resulting in servers freezing, user-authentication problems, and more. The end result was low ratings in the app store and a high churn rate.
Why is load testing important?
Inadequate testing leads to numerous performance issues, such as resource exhaustion, poor scalability, and problems with architectural design—ultimately resulting in client turnover. Load testing ensures the project will be stable with different data sets and support a certain number of users according to a determined configuration of the software and the hardware.
When making the crucial load-testing decision, both development teams and customers should remember that the earlier issues are found and fixed, the lower the costs. Expenses on load testing are low compared to the higher cost to fix later and the much higher risk of losing customers and credibility.