According to the latest research, $0.56 of every dollar spent in an offline store is influenced by a digital interaction. That means each store or showroom with an online presence generates almost twice as much revenue compared to stores without it. By online presence, we mean not simply limiting your online presence with a landing page, but must also having unique software solutions that attract users and boost your sales.
These are the Top 3 Software Solutions for the furniture industry that can raise your game and bring sales to another level for your company and your customers as well.
AR applications for furniture business make dreams come true for customers and add entertainment value to the complicated process of choosing the right piece of furniture. How can an AR application be used in the furniture manufacturing business? Simple: a customer downloads an AR application to a smartphone, chooses a point for positioning a selected piece of furniture in his home and uses the mobile camera to preview it "at home". Visualizing objects makes decision making easier.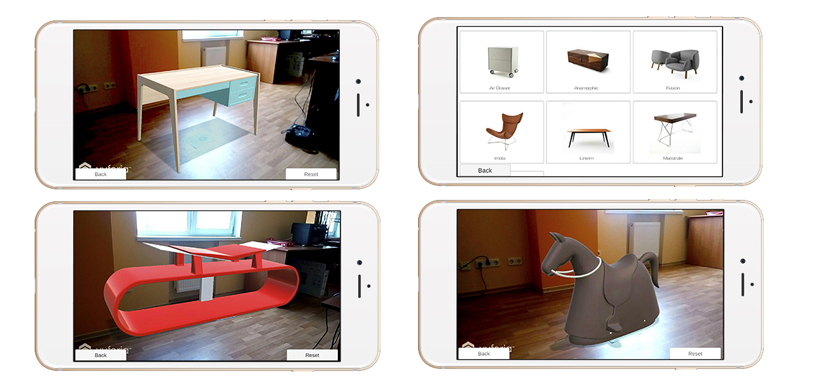 Benefits for resellers are obvious. Customers become self-sufficient: no showroom appointments, no staff hours consumed by indecisive buyers. The prick-and-mortar store (or workshop) can focus on other money-making tasks. The AR application is suitable for any type of furniture from small pieces to built-in solutions, including wardrobes and media storage units.
Why not try a simple AR application for furniture makers released by IT Craft? Just download it from the Play Store for Android mobile devices.
If your business specializes in wardrobes, custom shelving, bespoke fitted furniture and other cabinetry solutions, you can leave the pre-sale stage to online solutions and only work with customers who are ready to sign on the dotted line. Online custom cabinet building solutions provide general details regarding a piece of furniture's dimensions, elements and materials. Your customers can build a piece of furniture to perfectly match their lifestyle and home decor. After a customer completes the design, a sketch and detailed specification will be forwarded to a sales assistant for an estimate followed by communication with the customer.
How can cabinet makers benefit from this solution? Every customer of a custom furniture store wants a quote for his piece of furniture before ordering. The old-fashioned way includes many time-consuming steps. To give a quote, the cabinet maker needs to schedule a meeting with the client to discuss and measure the storage solution, make sketches and 3D models, get the client's approval and write an estimate of cost. A manageable, but time-consuming scope of work. And, it can be really discouraging if the client walks away without making a purchase. The online custom cabinet builder cannot guarantee your company would close deals from every single lead, but it can guarantee you save time and effort during the presale stage.
Still use Etsy or Amazon for selling furniture? It's time to move on. Open your own ecommerce website. Online marketplaces claim 3% – 5% sales commission every time your client makes a purchase. With your own online store, you receive up to 100% of payment from each purchase.
Speaking of numbers, the average human attention span has declined to 8 seconds in the past 20 years. What does this mean for online businesses? This means there are only
8 seconds to draw a prospect's attention to a certain item and entice him buy it. Do not waste those precious seconds transferring buyer to another resource to place his order for your company.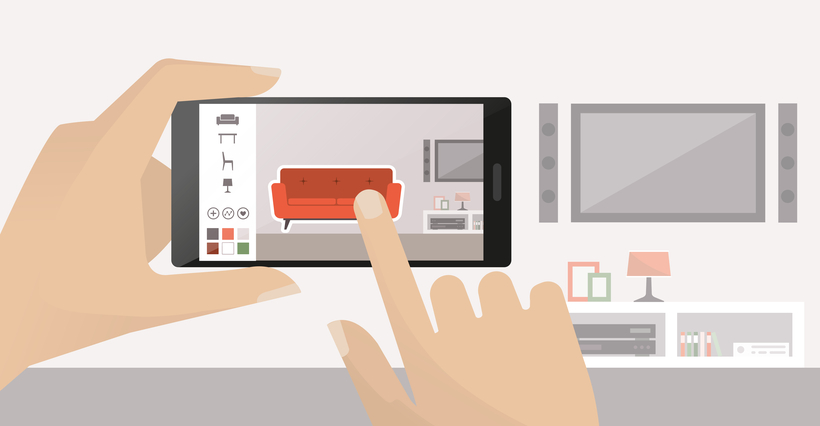 Use IT Craft company's experience in ecommerce solutions and build your personal online store. Work directly with your clients without any brokers.
Selling better, smarter, faster: online cabinetry constructor for bespoke furniture
There is no ultimate guide for choosing a bespoke wardrobe or storage solution. That's what makes the process of building a storage quite complicated for both carpenters and customers. Cabinet furniture is an absolute must for every house. The struggle to understand furniture buyers' needs is real. To help with this struggle, IT Craft developed an online bespoke cabinetry constructor for furniture makers' websites.
The furniture-making industry provides comfort to people's home life. But the process of choosing one piece of furniture or furnishing the whole house can turn out to be complicated and stressful for most consumers because of the myriad details to be considered. So why not make your customer feel comfortable and let him focus on the decision-making process?
The main idea of IT Craft's online cabinet furniture constructor is to simplify the pre-sale stage by letting customers itemize their requirements. Efficient storage organization is important for each household. Understanding each customer's lifestyle and routine is a prerequisite before creating specifications or sketches for a piece of furniture.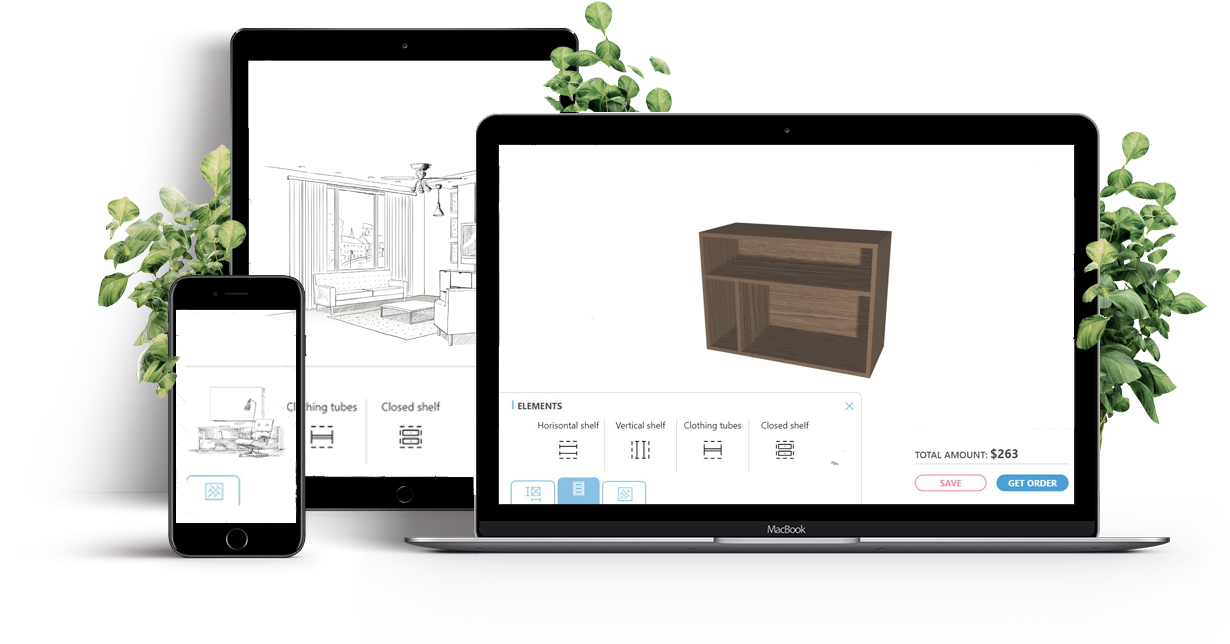 Of course, customers fully understand their needs better than any designer, so why not let them create a detailed specification on their own? Our online cabinet maker can be used by customers on their computers directly from your company's website. They can create an exact specification of what they want with dimensions and material types, include all the necessary details such as rails, shelves, dividers, etc., and ensure that it suits the home decor. There is no need to schedule a meeting with a company representative for discussing, measuring and preparing a sketch or a CAD model—plus get a quote. After your client is done with the design, a full specification is sent to a shop assistant for further processing.
The online cabinetry constructor eliminates any issues during the negotiation process with a customer and lets business owners deal directly with customers who are ready to put in an order for your company. This solution is not designed for increasing sales (we let your shop assistants work on that), but for taking your sales to a new level by drastically reducing time to process customer's order. Ordering a fitted wardrobe can become as easy as ordering pizza: the client puts in an order with a desired item, the shop assistant confirms the order and provides details regarding the budget. Extra elements can be added during a confirmation call. Later, the client's order is delivered directly to his door.

You can start using online cabinetry constructor today. It can easily be embedded in your company's website and customized according to your specific company's service range. Check the details with our managers and let online furniture constructor do the job for you!