IT Outsourcing Software Development Company in Ukraine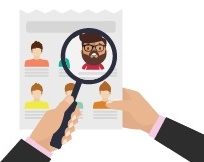 Hitting a brick wall looking for the best suitable and reliable software development company in Ukraine for you and your project?
We understand. Looking for an IT outsourcing company best suited for your needs can be absolutely overwhelming. There seem to be so many and they all seem the same.
Do you need help identifying what you need in a IT outsourcing company in Ukraine for your project?
We can help you.
You need a company that:
Listens to you—hears your goals and your dreams
Becomes your sounding board
Gives you a plan—a roadmap to your success
Honors your budget and your time
Keeps the lines of communication open
Won't hurt you. Doesn't desert you.
Okay. We admit it. We just listed some of the features that set us apart from most other software development companies in Ukraine.
But because we are different—uniquely different—wouldn't you like to know?
Our customers tell us so. And, we are in the Top3 web development companies according to Clutch ranking in Ukraine.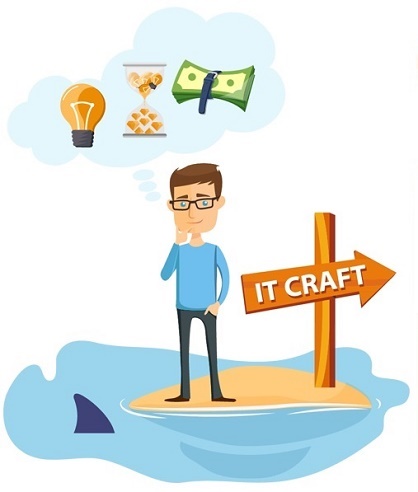 How is IT Craft Unique? Let us count the ways—six listed + a bonus.

Listens to you—hears your goals and your dreams
The teams at ITCraft are trained to listen to you, our client. You can tell we are listening because we asked pointed, though-provoking questions. And, we understand goals. Even more, we understand dreams: we all have them.
That's what makes our world so beautiful: helping people achieve their dreams.

Becomes your sounding board
What does that mean? It means that if your whole goal is not yet completely attainable, we tell you. We tell you what can be done within your budget and timeframe. We keep it real. We make no promises we cannot fulfill. We do not promise you the moon and only give you blue cheese.

Gives you a plan—a roadmap to your success
Once we have agreed on what we can do for you—and we can do a lot—we provide you with a detailed sprint plan which proves we listened to you and understand your project requirements well. We deliver a roadmap to your success. You can feel absolutely confident that we never deliver less than what you asked for and expect to get.

Honors your budget and your time
We honor your budget and timeline. We help you control project creep which decimates both budget and timeframe. We suggest ways to minimize costs and reduce the project timeline, yet maintain high quality. We are too experienced to get caught up in deadlocks: no computing Catch 22s ever block our way. We offer recommendations, best pieces of expert advice and tips along the way, if you wish.

Keeps the lines of communication open
Communication plays a crucial role in the successful process of website development. Therefore, our communication strategy includes interviews, emails, online chats, Q&A sessions, telephone conversations, and any other possible way of communication to achieve development goals—on time and within budget. We will be always available to you, responding to any requests, needs or questions, so that you feel very comfortable cooperating with us. If any issues arise, discuss them with us.
We won't hurt you. Doesn't desert you.
We pride ourselves on the quality of our post-launch support. After your website goes live, we won't abandon you, but stick around for a while to ensure your system is working as planned. During the agreed-upon warranty period some issues can be discovered only by a wider audience, which we then immediately resolve for free.

Bonus: Easily upgradable applications
Does having upgradable applications matter? Only if you want your business to continue to grow and flourish. We build easily upgradable applications that can be quickly and cheaply adapted to your changing business needs. The code we produce is well-documented and simple to read, allowing both our programmers as well as programmers "beyond our walls" to make any necessary changes and updates.