Software Development in Ukraine: Attuned to Business Challenges
Time and distance do not matter. Knowledge and proficiency do.
We are here to help you make a step forward to your dream.
Let's talk business
Software development in Ukraine for your business? How does that work?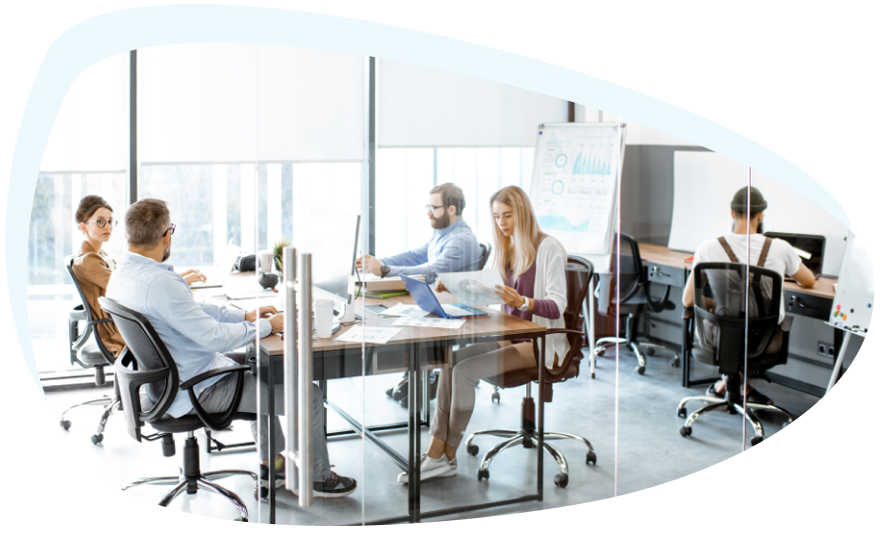 Much better than you can ever imagine.
Living in North America?
In this globalized world, neither time nor distance matter.
When you choose software development in Ukraine, you benefit from:
expertise
experience
ontime delivery
similar cultural values
Big and small, simple and complex, startups and enterprises―everyone gets same treat. Everyone gets a path suited to their needs, their goals, and their budget.
Are you looking for the best location and best value for software development? Put Ukraine at the top of your list.
What other qualities puts software development companies in Ukraine at the top of the list to help you?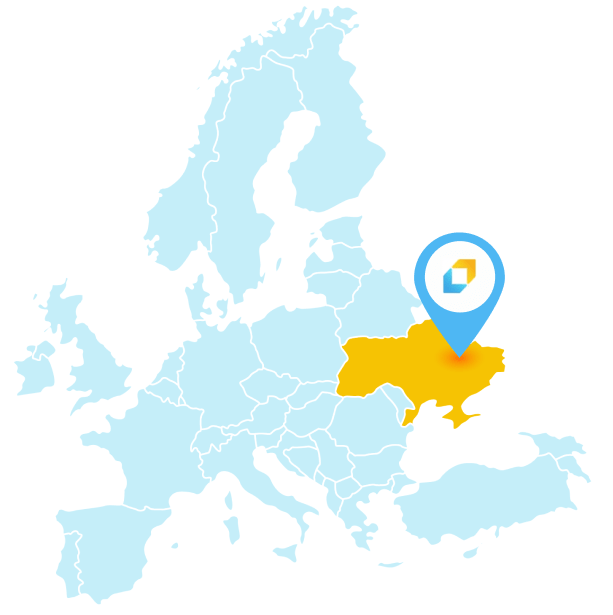 1
The top outsourcing market in Eastern Europe.
There are over 2,600 companies and about 90,000 developers in Ukraine. Here you can find any price, any technological stack, any industry expertise to meet your preferences.
2
Same cultural background.
Time and cultural differences between Ukraine and Western Europe are minimal. With visa-free travel, ties between the Europe community and Ukraine strengthen.
3
Over 80% speak English.
For project managers, leading developers, and client support, this number is 100%. Also, Ukrainian software development companies look West—to the USA and European Union—and down under to Australia for business. Either management or representatives are there ready to discuss any questions you might have.
4
Time difference.
And the time difference can be your secret competitive advantage. You get enough time for reflection. You assign tasks in the end of your working day. You get the result and reports in the beginning of you next working day. You reflect, discuss with the team, and they start working with a fresh mind. Rinse / repeat.
How do you get closer to your goal when choosing software development in Ukraine?
People. People with lots of expertise and experience.
This is what makes custom software development in Ukraine so profitable. As a destination point, Ukraine offers you:

Technological flexibility
This is crucial for any long-term project to remain competitive. IT Craft software developers follow technological trends ensuring the technologies... best suited for your needs are applied.

Clear roadmap
Creating a working solution is far more than coding. This is why we always listen to you and offer you a plan based on available budget and... resources. We instill confidence that you get what expected, when expected.

Expertise
IT Craft's outsourcing Ukrainian teams have developed expertise in various diverse industries such as retail, e-commerce, health,... insurance, logistics, flight planning, and many others. Businesses concentrate on their core needs. We focus on technical part of implementation.

Honesty
Our developers do not say "Yes" just because a client wants to hear it. We believe our experience gives us the confidence and integrity to say... "No" when needed. which is far more valuable than the many empty promises.

Investing in Education
People are at the core of IT Craft's success. IT Craft provides a comfortable environment and ensures professional growth for every team ... member. Software engineers put time and effort in furthering t heir education and expertise. And because engineers are inherently inquisitive, they keep tabs on emerging trends. They stay at the forefront—and take you with them.

Ready to go extra mile
After we launch your product, we stay with you to ensure there no bugs or flaws. You are not left alone. Everything is fine but you need to pivot... your project. No problem, we can help. Perfectly suited location for software development: Ukraine.
Awards & Recognition
IT Craft is among top trusted custom software development companies in Ukraine listed on Clutch. Clutch is an independent research company based in Washington D.C. It rates development companies based on real reviews from customers who had previously ordered services.





These companies opted for software development in Ukraine for the following projects.
They opted for IT Craft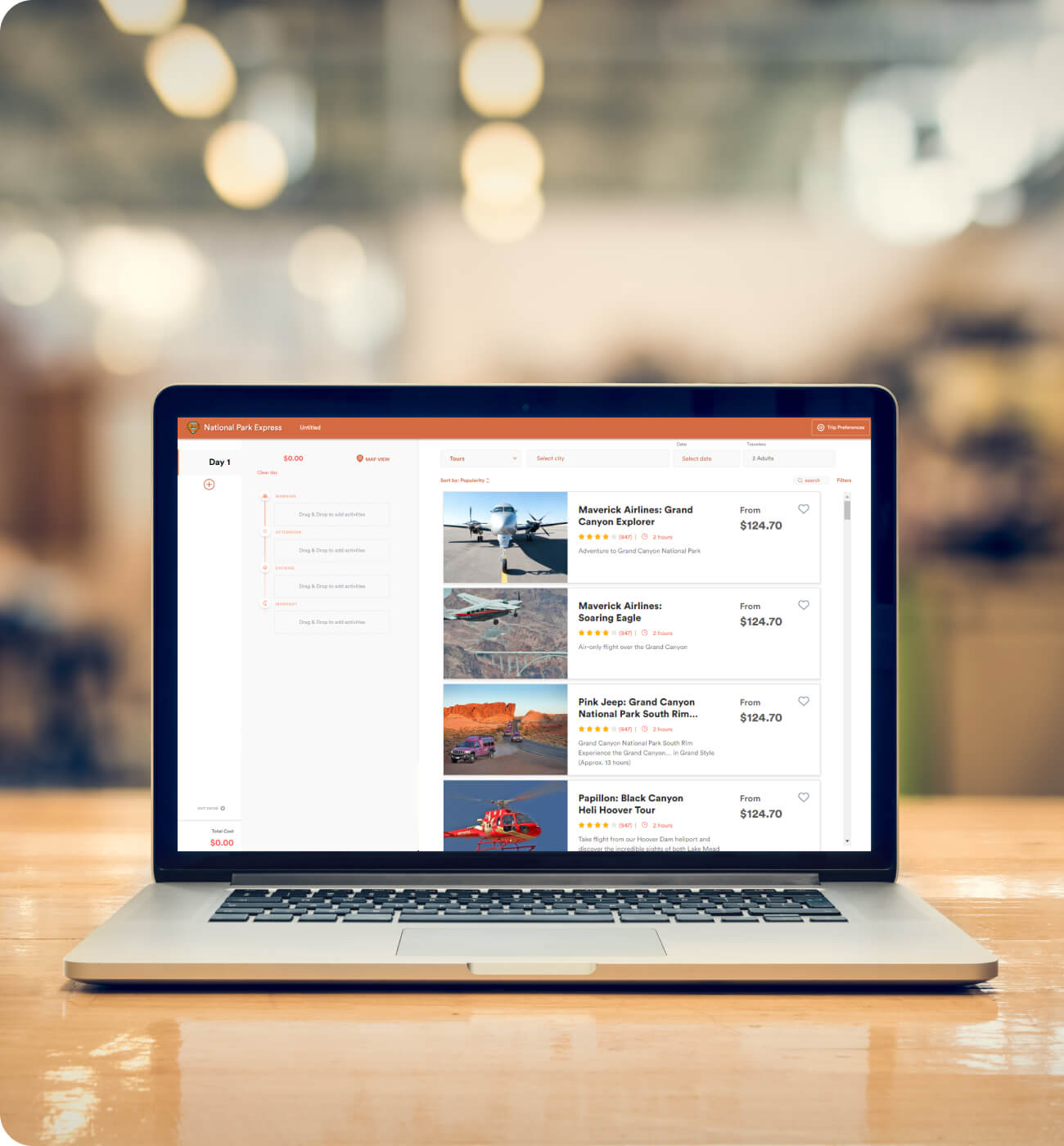 Web Project
National Park Express
National Park Express aimed at helping travelers enjoy stress-free journeys to Southwestern United States. National Park Express is available as a Web portal where users can choose a ready template or create their own for future trips.
They can use drag-and-drop functionality to book hotels, buy tickets, order excursion packages, etc. Service providers can use portal to promote and sell their services. IT Craft developers have delivered multiple options creating complex, customizable interface.
View Case Study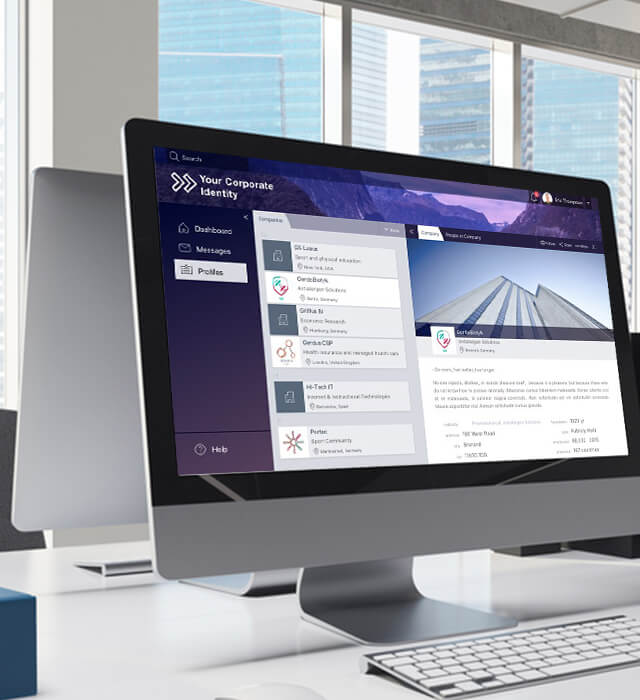 Mobile Project
Peakfactor
This is one of IT Craft's longest-term clients. The company was established as a startup in 2009. Its founders had an idea for a secure intranet solution. Using this solution, different companies would build their own interior social networks and manage communication within them. The system would assign different roles, levels of access, create events, chats, and much more.
Initially, IT Craft helped formulate requirements and then build an MVP of the system. After the MVP was success, IT Craft developers expanded its functionality. It designed a secure platform for communication within companies.
View Case Study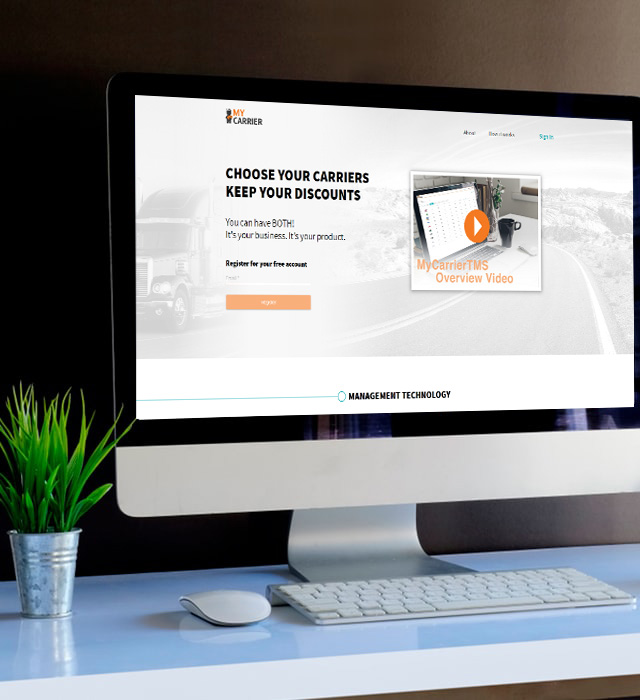 Web Project
MyCarrier
MyCarrier provides a large portal where customers can find a reliable delivery provider for less-than-truck loads. MyCarrier provides functionality to help users manage their loads throughout the entire delivery process. Users can get best quotes, manage dates, book shipments, and manage their deliveries
MyCarrier founder did a thorough study of available service providers. He chose IT Craft among other companies based on technological competence, offered implementation path, and transparency.
View Case Study
More about Services
Learn more about custom software development services IT Craft offers you.