Windows Phone App Development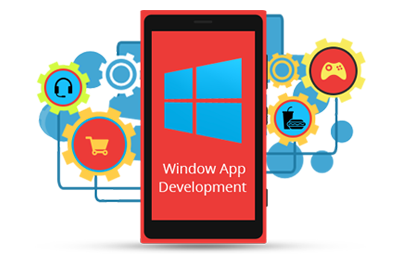 Window Phone is a Microsoft mobile operating system. It is one of the fastest developing, most promising platforms, together with Apple iOS and Google Android.
Even though there are not so many devices using the platform compared to the two largest ones (the market share is 3,5% as of May 2014, according to IDC Worldwide Mobile Phone Tracker, while Android and iOS have 80,2% and 14,8% accordingly), it is up-and-coming. IDC predicts the market share of Windows Phone to reach 6,4% by 2018.
Why go for Windows Phone App Development?
The platform capacities are almost equal to those of iOS, which means that almost all functionality available on iPhone can be implemented there;
At the base of Windows Phone 8 is the so-called Shared Windows Core that covers the file system, security infrastructure, etc. The advantage of this approach is that it promotes creation of one whole ecosystem. Developers can create applications and drivers easily portable between a smartphone, tablet and PC – most of the source code for Windows Phone can be reused for PC applications and vice versa.
Windows Phone apps are still relatively few, and any new useful application grows popular fast;
You reach out to over 13 million devices and as many prospective customers.
Advantages of Windows Phone apps:
User-oriented. Windows Phone has a functional yet elegant UI adopted from Windows, the world-winning OS;
Supported by leading manufacturers of smartphones and tablets. Today Windows Phone devices include HTC, Samsung, Nokia, Acer, and LG.
100% popular services integration. Windows Phone 8 provides 100% integration with such popular Microsoft services, as Xbox Live and Zune.
Brings you return on sales. Anyone can sell Windows Phone applications in Windows Phone Store, and get a good payback if they are lucky enough.
Our Approach to Windows Phone App Development
We provide a complex of Windows application development services. That allows meeting customer expectations at maximum.
Major stages:
Business Analysis & Requirements;
Project documentation;
Design;
Development & Testing;
Deployment;
Maintenance.
In our work we use Agile methodology and state-of-art technologies, such as mobile app integration with a website, ERP or CRM systems. Your app will be published in Windows Phone Store. When you decide to develop Windows Phone apps, you get an effective vehicle to take your business into your customers' gadgets.
We offer competitive prices, possibility of modifications and updates and post-launch support. Such apps for business, as mobile stores, news and media applications, solutions for corporations, social networking apps will help tackle various tasks and grow your business.
Complex solutions in website integration allow bringing together information from mobile and desktop devices. A Windows Phone application, integrated into the accounting system, allows to manage warehousing, discounts, prices, orders status etc. CRM and ERP integration will increase company employees' productivity. Internet integration will empower company executives with access to internal documents.
Hire the right Windows Phone app developer to get a product that will elevate your business onto a new level.