Smart 5D
Company: Smart Navigation Systems
Country: UAE
Category: Mobile development / Startups
Release year: 2017
Smart 5D by Smart Navigation Systems (SNS) is an innovative product designed for property owners, real estate agents and, most importantly, for all users looking to buy or rent property.
Android SDK
Swift
OnlineMaps
Unity 5.6
ClipperLib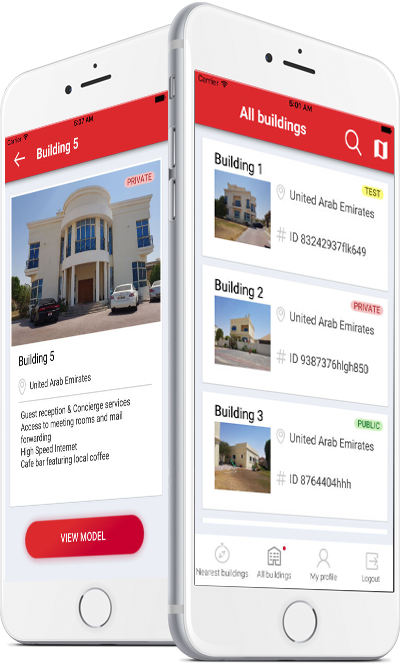 This is IT Craft's 3rd product developed for its Abu Dhabi client Smart Navigation Systems. This Unity-powered mobile application provides users with a 3D reconstruction of apartment buildings. It includes a general floor plan of the model and every apartment layout and furniture arrangement. With IT Craft's expertise, SNS strives to deliver an ambitious product: a cross-platform application that works both on iOS and Android platforms and is managed from a web-based control panel. The administrator has a number of options including:
changing texture and color of walls, floor, and ceiling
setting up doors and windows and customizing their sizes
The Smart 5D control panel's basic functionality enables property owners to set up and edit building models in a dedicated editor. The editor is designed to enable the owner to load one or more floor plans in DXF format, view, and modify interiors in 2D and 3D.
Users can get a better feel of the apartment interior by virtually arranging furniture in the rooms and switching to 3D mode. After saving the model, all modifications become available to mobile application users.
The property has three levels of access:
public – available to all users
private – available to invited users
test (editing mode) – available to building owners and administrators only

The application allows users to browse the list of buildings set up in the control panel or find the nearest buildings within a 500-meter radius and locate them on the map.
Users can also tailor their search by property Title, Address, or Parcel ID, take a closer look at the floor layout and furniture settings, and even explore the apartment by taking a 3D tour.
Using Smart 5D solution, real estate owners will have a comprehensive idea of the property layout, and their clients can envision the look and feel of their future apartment even without hiring an interior designer.

We solved those challenges by using Unity to develop the editor and dividing models into segments before sending them to a mobile device.
Engineering Challenges and Wins
Challenges to overcome:
parsing of server side DWG files
implementation of server side 3D maps
transmission and rendering of big maps to mobile devices