Custom Healthcare Software Development Services
Provide tomorrow's HealthTech solutions to patients today. Play a vital role in the digital transformation of healthcare. Improve patient well-being and treatment processes.
Let's talk
Why Choose IT Craft Healthcare Software Development Company?
Here is what IT Craft can do for doctors, patients, hospital administration, insurance companies—for YOU
Apps for doctors
Patient management
AI-based diagnostics
Reminders
Referencing solutions
Healthcare apps for patients
Telemedicine
Navigation solutions
Electronic appointment systems
Health condition
Reminders
Solutions for a healthy lifestyle
Medical apps
for hospital administration
Clinical management
Data collection and processing
Referencing
Release of health records
Emergency alerts
Apps for insurance companies
Secure data exchange solutions
Reimbursement solutions
Our Healthcare Software Development Services
Are you looking for HIPAA-compliant team?
Let's build secure, comprehensive and intuitive healthcare product together.
Contact us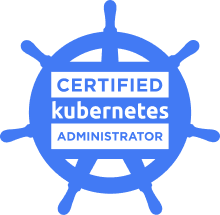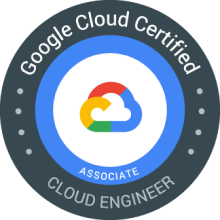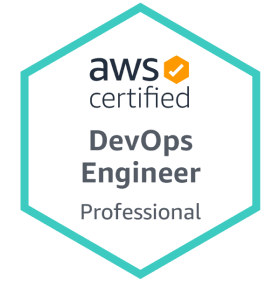 Our clients'

success stories.
We love to hear what they say about us.

Stories of people impressed by our service offerings
USA
Adam Orsi, VP of Development at Flexwise
"The team makes good suggestions that not only make their life easier as a developer but also make the product better in the long run as well."
USA
Paul Hodge, Co-Founder at MDVISITONLINE
"If I had one sentence to use to explain IT Craft, I would say that they are smart and they get the job done. No excuses. No surprises."
USA
Jared Vishney, Founder & President at Arctrieval
"The team's honest, straightforward approach to relationship building made them a valuable resource."
Healthcare product
development made easy with us!
Are you looking for a dependable medical software development company?
Contact us
Key features of healthcare apps
It is important to determine the best feature list for your app.
Features help you stand above your competition.
The list of basic features includes:
For users
For app administrators
Registration
User profile management
Search
Select, preview, confirm
Chat
Video/audio calls
Calendar and appointments
File sharing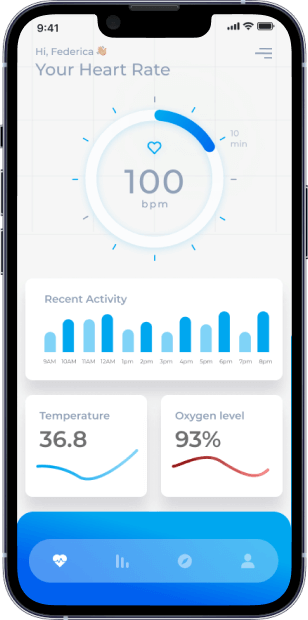 Notifications and reminders
Encounters
Payment integration and/or insurance details
History
FAQs
Support chat
Collect and monitor health parameters (for tracking apps)
Level of privacy settings
Dashboard
User management
Password recovery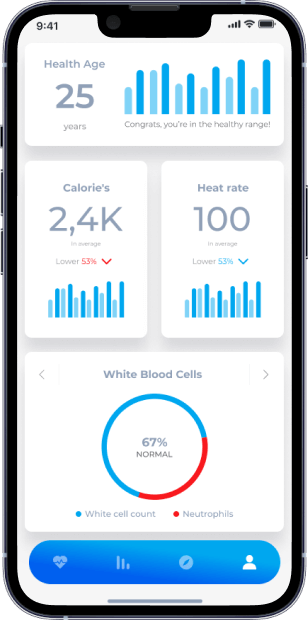 Analytics system
Log-monitoring system
Our Medical Software
Development Company Process
Discovery and mapping

At this step, the team clarifies project details. It prepares a development plan for your vision.

The development team discusses important aspects of app development with you: system requirements, functionality, timeline, and budget.

If there is already some source code, the team does a code inspection.

Design and development

UX designers help establish the right user flow. UI designers prepare visual elements of the future app.

Software developers produce source code for app functionality. They ensure the codebase matches strict security standards.

You get development deliverables every two weeks.

Testing and launch

QA engineers prepare the software for a successful launch. For big projects, we introduce test automation.

After the source code is ready and tested, the healthcare app is deployed to the server. We also help you launch your apps in app stores.

User acceptance and adjustment

When the app goes live, stakeholders check it to ensure app functionality to set goals. They examine app elements, usability, provided value, and so on. 

The team fine-tunes software components to increase value and best match user expectations.

Maintenance and expansion

The maintenance stage is ongoing throughout an app's life.

The development team works on app updates. It introduces new features, scales software, and installs security updates for identified vulnerabilities.

The maintenance team monitors server health. It helps with service migration and integration of third-party services.
Benefits of Custom Healthcare
Software Development Services
Security
App security is our top priority for our custom healthcare software development services. Build trust with your users by ensuring the utmost protection for both your patients and your organization.
We design secure architecture, introduce best practices for app integrity, zero-trust approach to software infrastructure, and more.
Going extra mile
Your long-term success is our commitment. IT Craft provides you with proactive services. Our team always suggests optimized feature implementations or product improvements.
It also helps you analyze competing products. We prepare a prototype, demo version, or presentation for your stakeholders to save you time. 
Proven expertise
Our team focuses on boosting your project development. Our developers focus on both the short- and long-term value of the produced source code. They help you reach the best balance between costs and deliverables.
We organize fast-paced feature deliveries, which are needed to react to user feedback fast and ship ready products even quicker.
HIPAA/GDPR compliance
Our medical software development services focus on maintaining specific local and international regulations in sensitive data exchange and storage, such as HIPPA and GDPR.
Our team does its best to minimize the risks of data breaches, possible legal consequences, and reputational damages.
questions

from our clients
What is healthcare software?
Healthcare solutions vary greatly, requiring specific medical software development services. Any software used for well-being, patient monitoring and treatment, and health data processing belong to healthcare software.
A few examples:
CareAware Connect – support and maintain teamwork. Patient information is available from one central device for clinic staff.
mClinic – manage appointments by providing tools for scheduling, prescription management, payments, etc.
IsabelPro – match symptoms and test results to diseases.
Medisafe – a 'virtual' pillbox alerting users each time they must take medicine.
Aetna Health app – let users manage their healthcare plans on the go, find doctors, compare costs, etc.
What software is used in healthcare?
Healthcare providers benefit from multiple software. The most common types of healthcare apps include:
Appointment management software
Health records and patient data management software
Telehealth apps
AI-based analytical tools
IoT devices for remote monitoring
Data administration and management systems
AR/VR apps for learning and education
Yes, our healthcare software development company can develop any of the above for you.
Do you sign an NDA for healthcare projects?
Yes. As a reliable custom healthcare software development company, we sign an NDA before any discussion starts. We ensure your idea of a healthcare app remains secure.
How secure is IT Craft's network?
Security is the top priority of the provided medical software development services.
We are acutely aware that security is crucial for healthcare software development. Our system administrators apply best practices to protect software from unauthorized access and continuously monitor its state. Only assigned developers have access to a project through protected permission.
Do you introduce any additional security measures on healthcare development?
We apply HIPAA rules to our healthcare software development services. If your company has already implemented best practices for your healthcare projects, we are happy to apply them too.
We can extend the same restrictions and policies you use internally in the dedicated team.
What technologies do you use?
IT Craft has teams specializing in different technologies. We choose tech stack based on scope of work and desired platform.
Here is a very short list:
.NET
Kotlin
Node.js
JavaScript
Swift
LAMP
Docker
Amazon Web Services
If you do not see your target platform on the list, please contact our healthcare software development company to find out if we can help you.
Will you work with the codebase I already have for a healthcare app?
It depends. Before we start, we conduct a code review for your healthcare application. When the code quality is high, we are happy to proceed with further healthcare software development services.
However, in some cases, it is worth starting anew to avoid critical bugs and ensure software consistency.
How do you communicate with your clients?
We have weekly or daily Zoom and Skype calls between the client and the PM/lead developers. Frequency depends on the scope, timeline, and complexity.
We use different management software (Jira, Confluence, Asana, and more) to track project progress and time expenditure. We use Slack for internal messaging. If there is any software you want to use on the healthcare project, our healthcare software development company can apply it to our workflow.