Healthcare Software, Web and Mobile App Development
Do you envision software to improve the healthcare industry?
Do you want to get it into the market faster than your competitors?
You can.
With IT Craft.
Provide tomorrow's healthcare solutions to patients today.
I want to discuss my project
HEALTHCARE DEVELOPMENT SERVICES
You can always depend on the following services:
Healthcare mobile app development from scratch

Healthcare web app development for all devices and complexity

Healthcare software reengineering

New functionality for an existing app

Technical consultation (including code inspection)

Reliable, up-to-date healthcare app support and maintenance
AWARDS FOR HEALTHCARE SOFTWARE DEVELOPMENT
When choosing IT Craft, you choose a recognized, reliable partner for your fantasy sports solution.
Healthcare Software Development Process
building for extra security
At IT Craft, you get all the support you can expect from an outsourcing healthcare software development company.
We help you turn your ideas into software requirements: your dream becomes a reality.
Platforms
Web apps
Cloud sulutions
Native and cross-platform apps
Embedded healthcare IoT
Transition of old desktop software to a new platform
Skills
System analysis
Software architecture
Prototyping
Front-end / back-end development
Third-party services integration
Quality assurance
App deployment
Data migration
App performance optimization
Support and updates
Healthcare mobile app development:
Keeping end users in mind
Be available where your users need you the most―on smartphones. Why is healthcare mobile app development important? Because the healthcare industry is ready for mobile disruption!
mHealth (mobile health) is a major growth point for technically enabled healthcare.
mHealth gives patients the independence they strive to retain.
Whatever your needs, IT Craft is here to help you with:
Native and cross-platform mobile apps
Custom management systems
Send us your requirements and get a plan. Let's simplify both patients' and doctors' lives together!
contact us
HEALTHCARE DEVELOPMENT CASES
With almost 20 years in the software development business, IT Craft has helped clients worldwide with healthcare app development delivering high-quality, secure solutions for their ideas on time, on budget.
Flexwise

Flexwise is a secure platform ensuring hospital administrators can quickly hire and manage qualified temporary employees from Flexpool. And, in turn, nursing professionals can manage their schedule both starting and ending their shifts through a smartphone app.

The IT Craft development team helped their Flexwise client launch an MVP app. They also introduced best practices on the project, including test automation, dockerization, and deployment automation. These increased source code quality and shorter deployment time.

view more

Partnering360

Partnering360 is a web system built specifically for professionals in the life science and pharmaceutical industries. Partnering360 provides functionality for its users to stay in touch between, during, and after conferences: schedule conference meetings, plan business activities, and search for relevant opportunities.

The IT Craft team worked on a project closely liaising with the client's in-house development team. IT Craft's team focused on healthcare web development helping improve existing source code and enriching it with new features.

view more

Arctrieval

Arctrieval is a HIPAA-compliant medical system for secure correspondence between healthcare providers and patients. The system makes it possible to release sensitive information in a secure way replacing the cumbersome, far-less-secure, paper-based workflow.

The IT Craft development team helped with healthcare app development responding to all clients requests in a reliable, timely manner. The team ensured the software was secure and met HIPAA's stringent standards. Yet it is easy to use and provides an effective way for communication between different users in the system.

view more
What Do Clients Think about IT Craft?
Here Are More Software Testimonials
Scroll to see all testimonials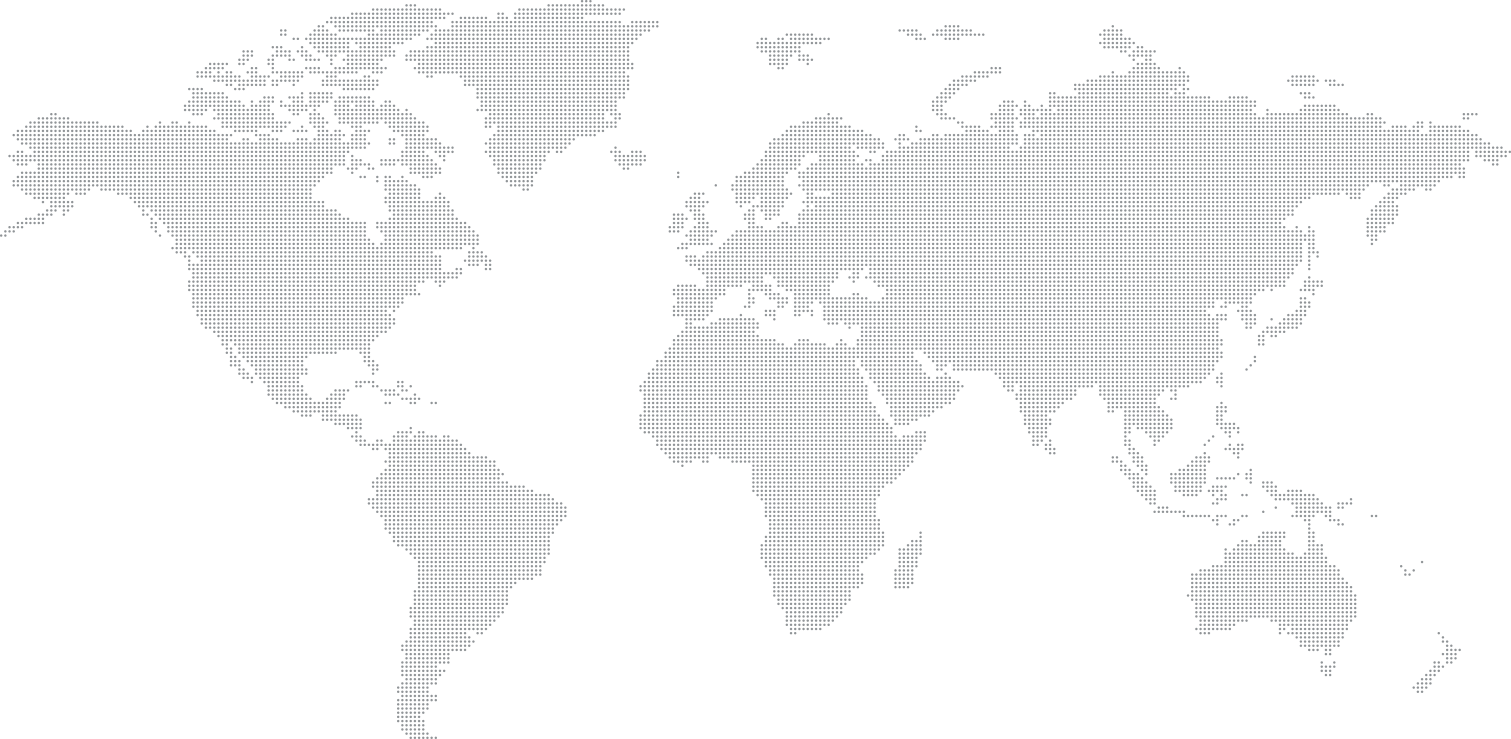 It has been a 5-6-year, ongoing project which uses Agile methodology. Their team has worked closely with us on a daily basis, defining new feature requests, growing the system for scalability, and bringing their insights along with ours into the project. We've worked very well together in assuring that we're not only developing what our customers need, but also creating something that makes sense technically, so that the product can be the best that it can be.
CEO
Digital Marketing Provider

Progressively, I felt that they're an efficient company, and everything they built always worked. I can't remember anything that they built and didn't work after their extensive testing. They were very flexible with us after changing our minds on certain items.
Founder
Crowdsourcing.org

They've always delivered within budget. Software development has its own cycles. Sometimes, a definition may not be clear or the architecture unfit for the approach taken. We have reevaluated steps, but budget has never been an issue, and IT Craft has always abided by what we agreed upon.
Business Services Firm
Founder

With IT Craft, I've had the same people working on my team for nine years now, with no turnover. They're very loyal and exceptionally talented.

IT Craft met expectations with their consistently fair cost estimates, technical expertise, and stellar communication methods. All of their code was clean and well-documented. The team's honest, straightforward approach to relationship building made them a valuable resource.
Jared Vishney
Founder and CEO Arctrieval

I was always impressed by IT Craft's ability to get things done when I didn't think it would be possible... IT Craft didn't seem to have any glaring holes in their ability to build features.
Former Founder
Graphic Design Marketplace

There are many positive things about the company. I love its structure. You always keep in touch with a project manager. He provides you constantly with updates. You hire professionals. This is an efficient and cost-effective team. I had a disordered system. They took over my project and rearranged it completely. I was even considering redoing the codebase and this team saved me from this decision economizing my time and budget. You should hire these guys and you will be happy about them as much as I am.
Charles Sakkal
Websters Laundry
IT Craft is unique in the world of PHP, which is the technology that they use extensively. I would highly recommend that any client looking to hire IT Craft, should use the same platform.
Director of Information Services
Endurant

They were always able to deliver on time and within budget. The project had a flat fee and everything that was delivered afterward was done at no additional cost. We were given a phenomenal project manager. He handled the business quickly and anticipated the changes that we asked for after delivery.
Business Analyst
Manufacturing company

Excited by the results the team delivered. The results equal investments. If you do not invest into communication, there will be problems no matter on how skilled the developers are.
The team is helpful and professional. They are experts in what they are doing. I will be happy to rehire the team in the future.
They are realistic. They never promise something they don't believe is going to happen. This allows me to rely on them, and I know that when they do promise something, they will be able to deliver.
Chief Technology Officer
Adorama

IT Craft's quality of work remained reliable and consistent across a variety of development projects. Their two-week sprints brought flexibility to the process, and their code was always exceptional. The team earned a reputation as a highly talented long-term partner.
Founder & CEO
Education Startup

Our cooperation with IT Craft started in 2008. The way they deliver is impressive. I love their approach, timely delivery, and amazing quality.
Matt Beswick
Hidden Pixel
I was pleased to cooperate with the team on building a complex assault alarm system. The system included web and mobile parts. I was impressed by Kate, Lesia, Alexey, and other guys' attitude towards software development. They were always happy to go an extra mile for the project improvement.
Morten Øverbue
AutoMagi Ltd
I had the pleasure of working with IT Craft in a development project for my company in Norway. I am very satisfied with the work they have done. The communication was easy, the progress was as planned, and the results were above my expectation. Would be happy to work with you again.
Nawras Skhmot
Block Berge Bygg
IT Craft goes out of their way to make sure that they've got a very detailed understanding of what needs to be done. They're just really easy to work with.
Managing Director
SharpeDezine

They really provide excellent service for the price they offer. There's no other company that I've worked with up until now that always exceeds my expectations. With most IT companies, it's the other way around and you don't get what you needed or what you expected. IT Craft always seems to go the extra mile.
Business Development Manager
KES Visa & Legalization

It's very comfortable to work with IT Craft. We send them tickets in Redmine, and they solve it within hours. They're highly professional and communicative.
Co-Founder & Chief Operating Officerr
HR software solution
It's been a great opportunity developing together with IT Craft our app. We build based on really good communication, trustworthy environment and speed up the process of building the app… The Agile approach of IT Craft is meeting our needs to scale the product in just best possible way and I think we are looking forward to really bright future together.
Martin Berg
Co-Founder, Product manager at 99coaches
Great team, great skills, great communication! I can highly recommend them!
IT Craft really excels when it comes to challenging and dynamic development projects.... From my experience, I can recommend IT CRAFT to those who have some challenging and creative development initiatives that last for extended periods.

IT Craft are simply the best when it comes to graphic design and Internet applications. I love their work, their attitude, and their wonderful communication skills. Highly recommended!
IT Craft has managed the project in a very efficient manner with a high degree of professionalism and responsiveness. We really have not experienced any unexpected issues with them.
Mustafa Almusawa Alhashemi
Founder & CEO, Smart Navigation Systems

We always discussed the budget in detail before starting the work. IT Craft has been the only company that has not charged us for small variations in the requirements.
Founder & CEO
Live Sketchpad

What a great company to take on this project for us! We knew it was a big and complicated project from the start but the IT Craft team ensured everything was delivered as per the requirements and on time. I can not praise them enough and I will most definitely be using them again! Highly recommended!……
I'm always very happy with the service that IT Craft has provided me on an ongoing basis for the past five years. It's been a very successful partnership.
Digital Experience Manager
Biopharmaceutical Firm

IT Craft is fabulous. They built my Magento website from scratch on time and on budget and fairly priced. Admittedly, I did have a 50-page specification document which helped. I can't recommend them highly enough.
Our company is very pleased with the way in which IT Craft conducted themselves throughout the entire project, this being of a dedicated and professional manner. This was our first web design and build and it was a huge project for us.
With the smallest proof possible, we have created 50–70 very big leads who are highly interested in our platform. It's really based on what IT CRAFT has built in a short timeframe. We have gotten feedback from some of the largest clients in various industries, from publishing to agriculture. We have agreements in place that would not have been possible without IT CRAFT.
Founder & CEO
Platform Startup

IT Craft is very responsive to our requirements, and our effort to specify those milestones increased their understanding of the projects.
Director of Information Systems

Every single person at IT CRAFT, no matter the department, is incredibly professional. Sometimes, you get a company that's only professional at the executive level, but that's not the case with IT CRAFT. Our previous company engaged with our work, but IT CRAFT goes above and beyond. They're spot on every time.
Head of Digital Business & Product Development
Translation Company

IT Craft's in-depth understanding of the project requirements enables them to accurately develop the software as specified. With their proven technical ability, the team is able to offer critical insight and creative solutions to challenges. As such, they've secured further expansion in their roles.
Founder
Telehealth Company

The team now serves as the primary software developer and will see its resources increase in the future. IT Craft responds to inquiries quickly and checks their own team to ensure quality service. Customers can expect an experienced team that delivers top-notch products rapidly and at fair prices.
Director of Business Development

The software development is progressing well, with all deliverables thoroughly tested to satisfactory ends. The team is dedicated and professional, ensuring that any developers are trained in areas they are weaker in to bring up the skill level. They communicate well and track all work carefully.
Founder
Business Process Startup

IT Craft has an incredibly skilled team with expert knowledge in all of the fields they work in. They have quick and transparent communication, adhering to the industry's best practices. Their staff is loyal and hardworking, making them a fantastic partner.
Founder
SaaS Analytics Company

IT Craft delivered a sophisticated platform with an expansive array of useful functionalities that save time and streamline the internal workflow. Impressive technical acumen and swift implementation set them apart from the competition. Their productivity and expertise made for a smooth partnership.
Marketing Director
Large Company

The deliverables from the IT Craft team are always excellent, receiving high praise from the end-clients and ensuring they leave with a good impression of the company. The team is professional, careful in their project management, and comprised of good listeners and problem solvers.

Although the site was ultimately not successful, the IT Craft team developed high-quality code. IT Craft is accepting of feedback and strives to continuously improve. This adaptable nature has made them a valuable ongoing partner.

The work delivered by IT Craft exceeded all project stakeholder expectations, providing core functionality to their clients, and providing a basis from which they could continue with other development projects. While pricing isn't the most flexible, their team provides excellent customer service.
Entrepreneur
Digital Marketing Venture

The team at IT Craft works well independently and has proven to be a trustworthy development partner. They deliver good solutions on time and easily grasp technical concepts. Their work has been instrumental in the successful implementation of this project.
Owner
Spidel Tech Solutions