Get a free idea evaluation. Click here to opt for a project roadmap.
FinTech Software Development Company
Enhance your disruptive strategy with IT Craft's FinTech expertise.
Respond to customer needs. Redefine customer expectations.
Ensure customer trust.
Let's Discuss
How we can
transform your finance

function
Decrease processing
time
Transaction processing is long and boring. FinTech software makes it fast for users. They get the result immediately while software processes it automatically and reliably in the back-end workflow.
Comply with security standards
The use of industry best practices makes it possible to close vulnerabilities and block cyber attacks. Integration of Machine Learning and Data Analysis helps identify fraudulent operations automatically and send them to extra verification.
Build an
ecosystem
IT Craft's FinTech software development services ensure software is used across any envisaged channels be it POSs, Е-commerce websites, or virtual card emitters.
Enable lower payment
costs
Innovative, digital marketplaces decrease dramatically operational costs. These include transaction costs, middlemen fees or exchange operation costs, both domestic and international payments.
Simplify customer experiences
Customer needs remain the biggest driver. By launching a customer-facing product with specific payment options possible, you win a big audience and stay ahead of competition.
Collect
insights
Your users generate an immense data amount when using your software. Collect the data and make sense of it, all impersonalized. Improve the level of services or start a new direction.
End-to-End FinTech Competencies
Digital banking
A digital banking account is the center of gravity for 21-st century FinTech services. Our team helps you launch flexible architecture ensuring not only fast delivery of your product but its extension with new features.
AI-based security
two-factor authentication
compliance with regulations
middleware systems
Cards and Payments
Forward-thinking payment players disrupt the industry. You become one of them with the help of FinTech software development company IT Craft. We deliver top digital-first card experiences and keep them in synch with user expectations.
operation scaling
instant alerts
regular infrastructure updates
multifunction instruments
Wealth & Trading Management Platforms
Deliver an innovative trade platform disrupting your underserved industry. Increase transparency. Boost operational effectiveness. IT Craft builds a solution for you and adapts it based on user feedback.
instant synchronization
AI-powered trade bots
real-time transactions
detailed charts
Digital Wallets
Users are happy to leave their leather wallets at home having digital wallets always at hand. Make multiple cards available on smart devices. Our team knows how to build wallet apps. Jar feature is included when required.
security through biometrics
smartwatch apps
decentralized finances
API development
Lending Systems
An online system decreases decision time to minutes or even seconds. Factor discovery and custom scoring algorithms let clients determine all costs upfront. We implement a complete system-everything needed to attract and evaluate lenders.
custom calculator
enhanced privacy protection
automated data transfer
forecast models
Investment Management Software
Mobile apps make handling investments easier. This can be an integrated set of products or a specific, niche-focused app-IT Craft team helps you address customer needs with a robust product.
offer generation
real-time collaboration
charts and analysis
trade automation
Payment Processing
Any digital solution meets customer expectations only when providing safe purchases. We integrate relevant middleware and gateways, design and enhance infrastructure, add biometrics security, and more to make it happen.
advanced encryption
defraud algorithms
invoice schedule
instant payment
Our clients'

success stories.
We love to hear what they say about us.

Stories of people impressed by our service offerings
USA
Chief Technology Officer
"We have never been satisfied with our technology team as we are today."
UK
Founder, financial startup
"Their professionalism and availability are impressive. They always try to find solutions for any problem that comes up, whether it's an additional workload or having to come up with a creative fix to a technical or organizational issue."
ParamountDax
This crypto trading platform provides unique functionality which simplifies trading and increases user engagement. Automation tools are available.
Our team focuses on front-end and mobile development helping launch high-performing yet lightweight apps. DevOps engineers optimize infrastructure.
Limpid Markets
This complex platform helps participants of London and Zurich OTC interbank markets exchange pre-trade information thus boosting trading processes.
IT Craft team ensures secure real-time operation and platform availability across all time zones.
eBillity
This time tracking app synchronizes with accounting and rollout software harmonizing workflow of remote teams.
Based on an already-existing UI design, IT Craft team launched an iOS app. It also introduced enhancements to the client's existing Android app.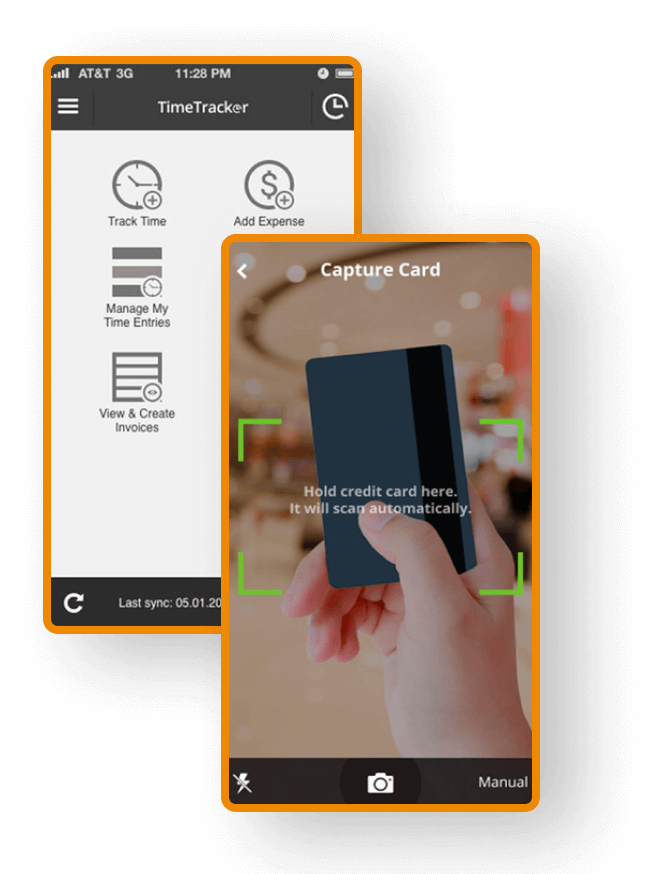 Technologies our Fintech software developers use
PayPal

Stipe

Braintree

MasterCard

Visa

Apple Pay

Google Pay
Contact us. We make your vision come true.
Are you looking for a successful launch of your financial solution?
contact us
questions

from our clients
What is considered FinTech?
FinTech describes technologies and innovations that are used to deliver financial services to customers. These include cryptocurrencies and digital cash, digital wallets, payment processing systems, lending solutions, and more.
FinTech challenges the traditional financing industry by offering the same or similar services faster and for less.
What are different types of FinTech software?
A list of financial software worth development includes:
Digital banking
B2B and P2P payment services
Payment processing software and gateways
Tax management
Crypto- and fiat trading platforms
Mobile wallets
Lending solutions
Accounting software
Risk management software
What technical skills are required for FinTech development?
Software developers are required programming skills in Web or mobile development. Apart from it, they need to master ML/AI, data science, and security to produce quality source code.
Financial software developers must also understand specific rules and regulations to ensure software passes regulatory compliance.
What technologies are used in FinTech?
This depends on the specifics of a certain project. We use:
HTML/CSS/JS, TypeScript, React, Angular, Vue for front end
.NET Core, Node.js, LAMP, for back end
Java, Kotlin, Swift, Objective C, React Native, Flutter for mobile development
Elixir (Erlang), Phoenix for proxy layers
MongoDB, PostgreSQL, Redis, MySQL for databases
Docker, AWS, MS Azure, Jenkins, Terraform for infrastructure
What types of advanced technologies do you use on your projects?
Depending on your needs, we can customize and integrate AI-based algorithms, blockchain, or specific third-party modules (charts, payment gateways, antispam, etc.)
Do you provide a guarantee?
Yes, we do. Our FinTech application development services include 1-3 month post-launch guarantee on source code our developers produce.
our latest insights
FinTech
How to Find Programmers for Your Start-Up in 2022
Fitness app market will keep growing offering different functionality types and training modes. Here is IT Craft's ultimate chitchat on basics of a fitness app: typical features, development costs, trends, and monetization strategies.