Get a free idea evaluation. Click here to opt for a project roadmap.
eLearning Software Development Company
Get essential help from eLearning software development experts.
We analyze desired vision and app requirements to design a solution you and your end-users want.
Let's talk business
We build
eLearning software solutions

to help you:
Train
remotely
Organize flexible training sessions. Create a meaningful alternative to physical classes where no commute is required. Help students balance work, learning, and life.
Increase learning effectiveness
Provide knowledge transfer at scale. Offer gamification encouraging students to keep progressing.
Launch corporate solutions ensuring new Specialists learn compliance guidelines and industry regulations fast.
Simplify access to
training
Grant quality learning services even in the most remote areas. Deliver opportunities to learn on-the-go.
Make sure student handbooks, training materials, and home tasks are always at hand.
Streamline administration workflow
Optimize staff and student management. Track students' attendance and progress automatically. Provide direct integrations with schools' internal systems to eliminate redundant processes.
Boost learning content production
Help teachers revise and update programs frequently. Make tools for content evaluation available. Integrate poll and questionnaire functionality to study learners' feedback. Adjust precisely to learners' needs and proficiency levels.
Decrease learning
costs
Make learning more affordable for a wide range of prospects helping them save on tuition fees, transportation, meals, and more.
Lower overhead training costs for your company launching a corporate learning portal.
End-to-end eLearning Competencies
eLearning Platforms
Learning Management Systems (LMS)
Virtual Classrooms
Corporate Learning Portals
School Management Systems
Educational Mobile Apps
Custom Testware
eLearning Platforms
Provide a system where users can organize knowledge in a structured manner and easily refer to a particular topic. Ensure instant access to required functionality. You can rely on IT Craft's experience in launching complex systems.
remote sessions
microlearning platforms
independent learning
integration tools
Learning Management Systems (LMS)
Teachers use LMSs for eLearning course development. They need LMSs to assess programs, schedule courses, make updates, and more. IT Craft helps you launch a system from scratch or improve your existing software.
course management
interactivity
intuitive UX
archives and student progress
Virtual Classrooms
Most students learn best in a group. Virtual classrooms help teachers arrange lessons and manage activities ensuring vital connections between all participants. Our team launches software for virtual classrooms and helps with its maintenance.
interactive blackboard
video conferencing
live chats
online labs
Corporate Learning Portals
Corporate portals track Specialists' progress. They make continuous employee training possible while reducing learning costs. Onboarding is easier. Our team delivers a corporate solution for your exact needs. Totally secure.
internal knowledge repository
certifications
job-specific training
event management
School Management Systems
A great school management system streamlines administration processes. Track student progress, manage admissions, teachers' workload, and schedule. IT Craft helps you determine critical points and then delivers relevant functionality.
class scheduling
progress evaluation
record tracking
student admission
Educational Mobile Apps
Users learn everywhere with help of mobile apps, when and where they have time. IT Craft uses cutting-edge development tools to deliver the uncompromised look and feel on mobile devices. Resource usage is optimized, too.
offline mode
gamification
reports and analytics
user notifications
Custom Testware
Educators need flexible, customized software to evaluate progress. Help them create, manage, and randomize their tests in a hassle-free manner. Our team builds a scalable solution for maintaining tests and test results in good order.
training sessions
adjustment to user-level
automated result checks
progress tracking
Essential Features for Successful
eLearning Software Development
Your distance learning system is successful when it features the same or similar experience as in the classroom. Students can learn well only when they feel comfortable.
These features help attune your software to the needs of end-users. Students learn better and keep pace because they are learning through action and interaction. A win-win.
Educational software development makes the following features possible:
Gamification is a must-have eLearning feature.
It tops our customers' lists for their apps. Educational solutions require badges for completing tasks, leader dashboards, and other similar game-like features. All these engage learners and motivate them to improve their results.
eLearning software solutions must be oriented towards mobile devices. Students use their smartphones and tablets to search for information, training, and tests. No wonder, requests for app responsiveness continue to come second on our clients' feature list. Educational solutions must be responsive and user-friendly on all devices and screen sizes.
If not, they quickly lose audience appeal.
Big Data is the latest and most beneficial trend in Learning Management System development. In education, Big Data means statistics and analysis of learner data. Teachers get an overview of how effectively students retain the knowledge.
Then, based on the obtained information, they can identify weak points and improve the learning process.
Learning systems exchange data with other software to support the company's processes. This can be ERPs, billing and accounting systems, task management software, social media, and others.
Integration of third-party modules both decreases development timeline and increases software quality.
In case you need to transmit learners' data to third-party software, you launch an API for it to decrease system load and provide a seamless integration.
Providing great content that appeals to students requires multimedia. An online learning system lets teachers choose from various types of tools. Teachers can integrate videos, photos and illustrations, and audio narrations into their lessons.
Or they can easily create their own. Screen and file sharing are also essential. They help teachers explain the point faster.
Instant, real-time communication is an integral part of an online lesson. Video, audio calls, and text chats present different communication channels students can use to ask questions and share files. Teachers and students can initiate an individual or group discussion.
If needed, lessons can be recorded to help students catch up or prepare for tests.
Easy payments are crucial for any online learning marketplace. Product owners need to integrate common payment providers into their eLearning software.
Students can pay with their local currency; providers handle the conversion.
Teachers can be sure they get the correct payment on time.
Templates and constructors
Templates and constructors substantially decrease barriers to entry. Teachers use these instruments to effectively design their courses. The use of pre-designed template libraries or template generators ensures teachers make attractive-looking courses fast.
They focus on producing quality content, not on external decoration or learning how Web systems work from within.
An interactive dashboard is the key element of any LMS. Dashboards help track learning process, set targets for groups and single students, and monitor time users spend on different activities and course chapters.
Automated reports are also available from a well-designed eLearning dashboard. Using dashboards, teachers can evaluate course effectiveness.
Does an app idea keep you up at night?
Not sure how you get from here to there? Contact us to discuss the best path for you.
Request a consultation
Our Portfolio
Trim
Trim is a marketplace where clients can find professionals location-based and reserve time using a built-in app calendar.
Custom search engine helps search and filter professionals depending on their rating and specialization. Communication is possible via a live chat.
Venture Lab
Venture Lab teaches children grades 1–12 how to have an entrepreneurial mindset. It offers different programs for different ages.
IT Craft's development team ensured smooth integrations of various third-party services to the startup's WordPress-based portal.
Live Sketchpad
Live Sketchpad is a next-gen collaboration app. Users can draw sketches sharing a whiteboard in real-time while making a conference call.
Users can also share voice notes, export whiteboards to a PDF file, and more—all from mobile devices.
Hypnosis Downloads
This app is based on the results of year-long research. Users can download hypnosis sessions and listen to them from their devices at any time.
App catalog is huge, including stress relief, improving self-esteem, social anxiety, weight loss, and more.
FieldOne Sky Android App
IT Craft has helped FieldOne company turn its old, derailed desktop system into a SaaS solution available from any device.
FiledOne makes it possible to administer appointments and coordinate teams as well as log activities.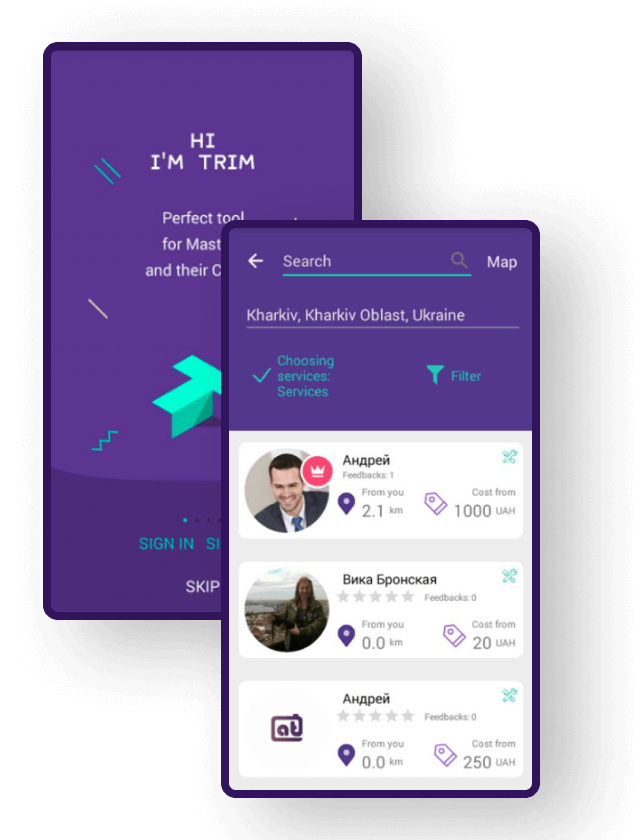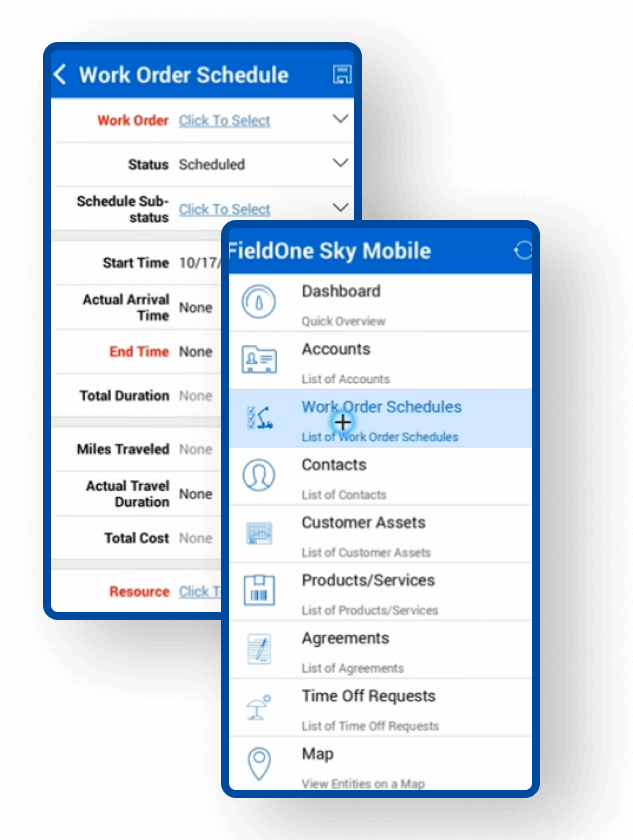 Our clients'

success stories.
We love to hear what they say about us.

Stories of people impressed by our service offerings
Singapore
Founder & CEO at Live Sketchpad
"They helped run me through the initial prototyping stage and have put a fair bit of effort into developing it. They've been very receptive to new ideas and approaches during the three prototyping stages."
Germany
Martin Berg, Co-founder at 99coaches
"…The Agile approach of IT Craft to develop the app is just meeting our needs perfectly to scale the product in the best possible way."
USA
Alan Park, Founder & CEO at FluentU
"IT Craft has great talent and a fantastic approach to test-driven development."
questions

from our clients
General
What is custom eLearning?
Custom eLearning means a course is developed tailoring to the needs of a certain audience to specific content.
A tailor-made course makes it possible to fit in best with the aims and learning habits of a narrow, target audience and help them progress faster than taking a "general" learning course.
What is eLearning development?
eLearning development means using digital technologies to produce learning content from anywhere around the world considering core principles and limitations of digital platforms.
Tech-savvy students benefit from learning materials and exercises presented in an engaging, interactive manner.
What does an eLearning developer do?
In short, she/he prepares electronic, computer-based courses. There is a difference between an eLearning developer and an eLearning software developer. This former develops the course.
The latter develops and launches the software platform on which the course runs.
Which eLearning development software is best?
Unfortunately, no eLearning development software is considered the best. The software depends on tailored needs of a specific audience, your level of computer proficiency, and the type of content you want to produce.
If you want to produce your own custom course, we suggest you try Thinkific as your first step.
ELearning software development
What are the typical stages of a custom eLearning development process?
The common stages of any eLearning software development include:
Project discovery
Planning and cost estimates
UX / UI design
Code programming
QA and Testing
Launch
Post-launch guarantee period
Support, maintenance, and expansion
Do you make custom eLearning software?
Yes, we do. As an eLearning software development company, IT Craft has developed source code for several solutions for our clients and helped them launch successfully, on time, and on budget.
Do you develop eLearning applications?
Yes, we do. We develop both web and mobile apps. The platform depends on features, target platform, and habits of your audience.
How many people are on the eLearning development team?
Software development requires the following roles on a project:
Project manager – monitors project progress, tracks status of all tasks, discusses project progress with both team and client.
Business analysts – updates requirements and project documentation.
UI/UX designer – provides designs.
Software developers – produce source code.
QA engineers – check already-developed source code.
DevOps – automate routine tasks on a project.
Depending on project scope, some roles can be part-time.
Can LMS be hosted on a client's server?
Yes, LMS can be hosted on a client's server. Moreover, this can be the best option for corporate-level LMSs where security takes higher priority than access to the Internet. However, if quick access from any location in the world is essential, you are wise to either host it in the cloud or rent a dedicated server.
Is there technical support?
Yes, there is technical support. As a full-cycle eLearning software development company, IT Craft has a special team to ensure your app is secure, according to the latest security standards, and is up and running 24/7. For detailed info, check software administration services.
Costs, technologies, and other
What software is used for custom eLearning development?
The software you need depends on what you want to develop. Our software developers use:
IDE (Visual Studio, PHPStorm, etc.) for programming
Various frameworks for front-end (React, Angular) and back-end (Yii, Laravel) development
Software for testing (JMeter, Selenium, etc.)
Docker for virtualization
And more-the list is long. For more info on what we use, go here: technologies.
If you want any special, third-party source code to be integrated into your eLearning solution, no problem. Contact us. We can help you.
What differentiates us from others?
IT Craft provides you with top-notch services. There are at least four things that make IT Craft different:
Proactive position – We always advise you regarding the technical side of your project to help you build secure, customizable, scalable software.
Realistic approach – We do what we promise. If something is not possible, we tell you upfront. We value honesty over taking your money.
Staying in touch – We maintain transparent communication with our clients to ensure you are aware of project status. You always know where your money is being spent. No secrets. No hidden costs.
Equal approach – Whether you are a startup or an eight-digit business, you get the same, high-level service.
Discover even more indirect benefits. Choose IT Craft's software development services.
How much does it cost to build custom eLearning solutions?
This depends on the customization level and the number of features:
Prototype takes 1 – 2 months. Development costs start at $20,000.
MVP requires 4 – 6 months. Development costs start at $70,000.
A fully-featured app is launched after 8 months. Development costs start at $100,000.
Why should you entrust your eLearning software development to IT Craft?
You should entrust app development to IT Craft if you want to get your project done on time and within budget.
When hiring your eLearning software developers at IT Craft, you enjoy all the benefits of working with an established company easing up pressure on your own in-house team. An IT Craft team can start as soon as you need them. As a result, you get your product launched faster and for less.
Hard to believe? It's true. [Check out these testimonies.]
How much experience does IT Craft have in this niche?
IT Craft has been in eLearning software development for many years providing its services at scale.
IT Craft has been working with several innovative startups to help them launch MVPs. This includes LMS development, video call systems, knowledge bases, learning portals, and some other types of eLearning software.
Do you need software for another type of project? Contact us for a short presentation.