Custom eLearning Software Development
Start custom elearning software development with IT Craft.
Ensure your users continually progress with your custom elearning solution.
Let's talk business
eLearning software development services
At IT Craft, you get all required elearning software development services needed to launch, expand, and maintain your custom elearning solution.
No exceptions.
Custom online learning systems

Management and administration solutions

Elearning system porting into cloud

Project expansion to mobile platforms

Learning platform QA and testing
What is your idea? Send us your requirements. We'll give you a plan.
contact us
Portfolio
Benefit from our elearning software developers' extensive experience. Read how IT Craft developed and launched apps to help learning businesses stay on track.
99coaches
99coaches helps coaches plan effective training sessions and then track both team and individual performance using smartphones and desktops. Coaches add exercises from the resource training library to their training plans or design their own. They see all essential information at a glance: time duration, set per exercise, etc. During training sessions, trainers can make notes on each athlete.
The app is optimized to work without an Internet connection. User data is synchronized when a stable Internet connection is restored. The IT Craft development team chose cross-platform app development to ensure both fast deploys and smooth work on old devices.
View Case Study
XPERTyme
XPERTyme is a web-based platform for billable video calls with industry experts. It was designed as a high-load system making stable, quality performance possible for both individual and group calls. System security was the top priority. Only authorized users and users given a custom link can join a call.
IT Craft developed XPERTyme's core functionality within a short time using the MVP approach. Getting quick, insightful feedback from industry experts ensured development was heading in the right direction.
The system was expanded further. Experts can use XPERTyme as a white-label solution building their own consulting services on its basis.
View Case Study
Venture Lab
Venture Lab was established in 2013 to teach children grades 1–12 how to have an entrepreneurial mindset. It offers different programs for different ages.
When the project started, it offered different classes. Parents enrolled their children in the program and monitored progress using Venture Lab's website.
IT Craft's development team worked on Venture Lab's early versions ensuring smooth integrations of various third-party services to the startup's WordPress-based portal.
View Case Study
Do you want to see more projects?
Check out our portfolio.
Types of elearning solutions
With IT Craft's in-depth experience, we demonstrate how dynamic elearning can be. Innovation is crucial for startups to succeed. Our company's experience includes but is not limited to:
Learning Management System (LMS)

Teachers benefit from elearning course development. They use LMSs for assessment, course scheduling, updates on personal advancement, and more.

Corporate learning portals

Corporate portals are best suited for custom elearning course development. They make continuous employee training possible.

mLearning solutions

IT Craft uses cutting-edge mobile elearning development tools to deliver the same look and feel with custom mobile applications and Web solutions. Resource usage is optimized, too.

Virtual classrooms

Many users learn best in a group. Virtual classrooms help teachers arrange each lesson, manage individual and group activities ensuring vital connection between all participants in the online learning process.

eLearning reporting

Every elearning course development company needs this type of software. Teachers quickly ascertain a student's weak points and help them by assigning specific activities.

Custom testware

Educators need flexible, customized, elearning content development software to monitor and evaluate progress. They can create, manage, and randomize their tests in a hassle-free manner.

Knowledge management solutions

These solutions suit elearning content development best. Using this type of software, users can organize knowledge in a structured manner and easily refer to a particular topic.
Essential features for successful elearning software development
Your distance learning system is successful when it features the same or similar experience as in the classroom. Students can learn well only when they feel comfortable. These features help attune your software to the needs of end users. Students learn better and keep pace because they are learning through action and interaction. A win-win.
Educational software development makes the following features possible:
Gamification
Yes, gamification is a must-have for elearning content development. It tops our customers' feature list for their apps. Educational solutions require such must-have features as badges for completing tasks, leader dashboards, and other similar game-like features. All these engage learners and motivate them to improve their results.
Mobile experience
Educational software must be oriented towards mobile devices. Students use their smartphones and tablets to search for information, training, and tests. No wonder, requests for app responsiveness continue to come second on our clients' feature list. Educational solutions must be responsive and user friendly on all devices and screen sizes. If not, they quickly lose audience appeal.
Big Data Analytics
Big Data is the latest and most beneficial trend in Learning Management System development. In education, Big Data means statistics and analysis of learner data. Teachers get an overview of how effectively students retain the knowledge. Then, based on the obtained information, they can identify weak points and improve the learning process.
Augmented Reality
This technology makes immersive learning possible. Augmented Reality allows overlaying digital models onto real-world objects to make the latter serve as triggers. Once learners see the model on their smart devices, they can interact with it, read interesting facts, or explore specific details. They learn more with less stress through AR apps.
Multimedia content
Providing great content that appeals to students requires multimedia. An online learning system lets teachers choose from various types of tools. Teachers can integrate videos, photos and illustrations, and audio narrations to their lesson. Or they can easily create their own. Screen and file sharing are also essential. They help teachers explain the point faster.
Live communication
Instant, real-time communication is an integral part of an online lesson. Video, audio calls, and text chats present different communication channels students can use to ask questions and share files. Teachers and students can initiate an individual or group discussion. If needed, lessons can be recorded to help students catch up or prepare for tests.
Templates and constructors
Templates and constructors substantially decrease barriers to entry. Teachers use these instruments to effectively design their courses. The use of pre-designed template libraries or template generators ensures teachers make attractive-looking courses fast. They focus on producing quality content, not on external decoration or learning how Web systems work from within.
Easy payments
Easy payments are crucial for any online learning marketplace. Product owners need to integrate common payment providers into their elearning software. Students can pay with their local currency; providers handle the conversion. Teachers can be sure they get the correct payment on time.
Interactive dashboard
An interactive dashboard is the key element of any LMS. Dashboards help track learning process, set targets for groups and single students, monitor time users spend on different activities and course chapters. Automated reports are also available from a well-designed elearning dashboard. Using dashboards, teachers can evaluate course effectiveness.
Why do clients choose IT Craft as a long-term tech partner?
An experienced software development company, IT Craft ensures your vision becomes a part of your end users' everyday reality.
As a product owner, you enjoy working with an established, reliable team. You benefit from both extensive work on elearning software development and regular system maintenance.
Full-cycle software development

You get assistance at every step of your eLearning project.

Unique approach to every elearning project

We thoroughly analyze your vision and app requirements to design a solution you want.

Transparent
development process

You participate in planning and get detailed reports. You know where your money goes. No hidden fees.

You can be sure the development team quickly manages changed requirements when your business needs to pivot.

Post launch guarantee support

The same development team stays in constant touch during the guarantee period to eliminate bugs in produced source code.

Focus on long-term tech goals

IT Craft developers help you produce software that can be maintained for a reasonable time period.
Software development process
This is how IT Craft works to deliver source code for your elearning software.
Project
discovery

learn and discuss project details

Project plan and estimate

offer a development plan with estimated numbers

Software development and testing

develop all vital parts of elearning software and test them

Launch and deployment

launch in app stores or deploy on client's server

Post-launch guarantee

ensure software works as promised

Support and maintenance

expand, update, and provide technical support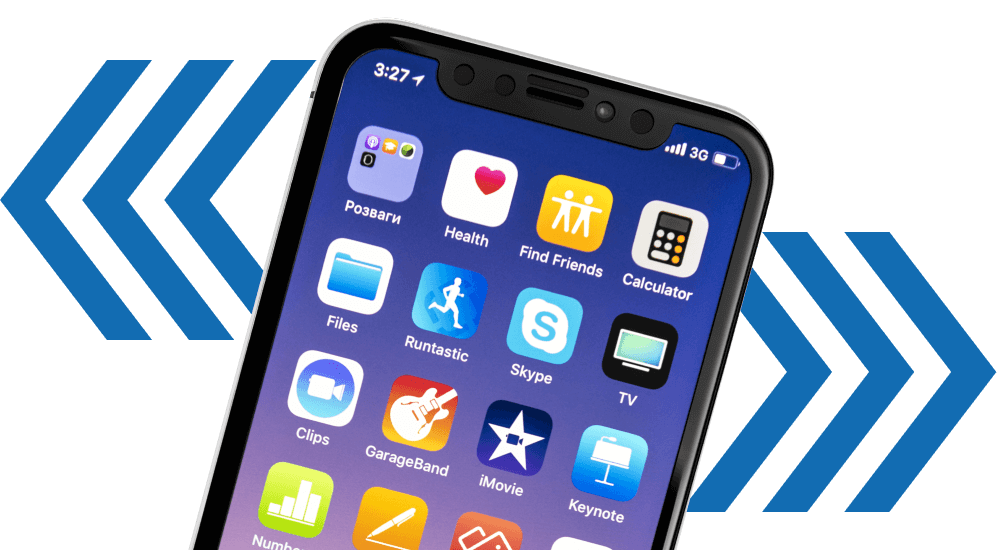 Do you want to know more on app development pricing?
Try this mobile app costs calculator to figure out what it takes to develop basic app functionality.
Calculate now