E-commerce Development Services
IT Craft's all-encompassing ecommerce development services bring your online presence to a new level.
Let's discuss
Custom
retail & ecommerce

solutions
01
Increase customer
loyalty
provide innovative offerings and personalized, tailored experience.
02
Enter new distribution
channels
let customers check product availability, then customize and place an order whenever convenient for them.
03
Understand customer
needs
increase conversion rate by adjusting to customer habits.
04
Optimize
costs
keep up with growth plans while managing staff constraints.
Looking to optimize your eCommerce product?
Do you want exceptional software that brings your business to a new level? Contact us for help.
Contact Us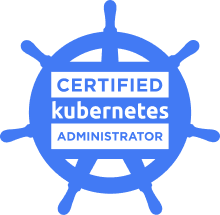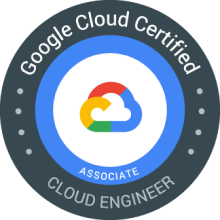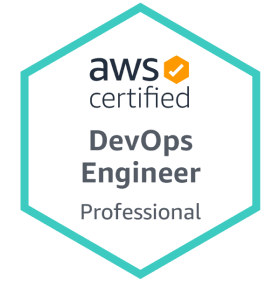 Our clients'

success stories.
We love to hear what they say about us.

Stories of people impressed by our service offerings
USA
Chief Technology Officer at Adorama
"…I know that when they do promise something, they will be able to deliver."
USA
Charles Sakkal, Founder at eLaundry
"IT Craft excels in this industry, and I'm happy with them."
USA
Chris Scheid, Founder at MyCarrier
"Their diligence gives me more freedom to run my business."
Helping retailers and ecommerce businesses with:
Catalog and content management
We build a secure, high-performance platform to import, edit, or remove items at scale on the company's website and/or in mobile apps.
Operations management
A custom system improves management orders, inventory, and returns. Support of international operations can also be included in the development strategy.
Money management
We build from scratch or integrate third-party modules that automate payment processing factoring in regular prices, discounts, and added tax.
Marketing automation
We deliver solutions that let your team launch targeted campaigns, send personalized, proximity-based messages, and efficiently manage loyalty programs.
Client management
Our ecommerce software development company supports sales through all channels where your business operates. Swift client communication is available.
Reports and analytics
We ensure that the system collects and processes valuable information about leads, sales, and revenue rates helping you stay on track.
questions

from our clients
What are the best platforms for custom ecommerce website development?
The most popular ecommerce development platforms include:
Shopify – one of the most popular worldwide platforms that lets you build an online store. Easy to use, it contains multiple innovative features, including AR.
Magento – an open-source platform, it is best suited for medium-to-large online stores simplifying management and customization of large catalogs.
WordPress – thanks to the WooCommerce plugin, it is possible to launch an ecommerce solution for small-to-medium stores fast. In some cases, owners can set up and start operating a store in just 4 – 6 weeks.
Drupal – a secure, highly customizable, yet open-source platform. Drupal works best for small businesses with restricted budgets.
OpenCart – this online store management system can easily be added to a website. It provides multiple extensions helping customize websites according to the owner's needs.
An important note. Large businesses with special requirements should consider launching their own custom ecommerce platform.
What are the benefits of custom retail software development?
availability to customers 24/7
increased quality of provided services
quicker time to market
workload optimization (sales, inventory, accounting, and more)
support of business growth
What are the most common tech solutions for the retail industry?
Most popular software systems for retail include:
retail management software
mobile points of sale (POSs)
inventory management software
customer relationship management (CRMs)
mcommerce and promotional apps
accounting and employee management software
Why should I choose your ecommerce software development company?
All IT Craft clients get:
Tech expertise – with over 21 years in business, we have amassed extensive experience of many ecommerce technologies.
Established processes – IT Craft teams have stable squads made up of all necessary expertise to build a quality product.
Transparency – clients stay in constant touch with a dedicated project manager who provides them with all project updates.
Post-launch guarantee – during a 1- to 3-month period, the team stays in touch with you and fixes any bugs and flaws in produced source code.
Flexibility – our teams work Agile focusing on delivering business value on a project adjusting to changing requirements.
No exceptions.
How do you keep me updated on my ecommerce development project?
We can use any means of communication: emails, messengers, or calls. Whatever works for you, works for us.
You can regularly meet online with your team to discuss your project and establish a convenient process.
How much does it cost to build an eCommerce website?
It all depends on complexity. Complex projects require more time to build and launch a website.
Check out these numbers based on the Eastern-European hourly rate ($50):
A simple ecommerce store requires 160 – 300 h starting at $8,000 – $15,000.
A medium complexity store requires 800 – 1,300 h starting at $40,000 – $65,000.
A large online store requires 1,500+ h starting at $75,000
Please note that EU and NA hourly rates are, at least, 2-4 times higher. With IT Craft, you get high quality for less—a lot less.
How do you charge for your ecommerce development services?
It depends on project complexity.
For small, fixed-price ecommerce solutions, we usually charge 50% of the development costs upfront. The rest is due after project launch.
For big projects, we charge by milestones.
Do you build mobile-friendly ecommerce solutions?
Yes, we always build mobile-friendly ecommerce solutions. We can help you launch a mobile app, turn your website into a progressive web app or provide responsive designs that look awesome on all screen sizes.