How much does it cost to develop a mobile app in 2019? $5,000, $50,000, or $500,000? As with everything, it all depends on what you want. Remember: the devil is in the details.
Start small. An app idea quickly outgrows the low-/ middle-cost cost range as soon as the development company itemizes project details.
Are you a non-techy? Before committing to anything, a non-tech person must quickly learn the best solution to fit the given budget. Is a mobile app the best solution for functionality within your budget? Find out the cost-range from a few mobile development companies before signing on the dotted line.
To help you figure out how mobile app development costs vary depending on the technological sophistication of a project, we gathered information for you, found below.
In this post, we discuss the following points:
TL;DR:
The basic formula is simple: a company's hourly rate multiplied by scope of work. The scope of work depends on what you want.
Elaborate design is expensive.
Results from back-end programming cannot be seen immediately. Results take considerable time and effort.
Levels of costs include MVP (Minimum Viable Product—basic app with one basic feature), basic app with several features, and a complex custom app.
There is an ever-present risk of unexpected scope of work. Be prepared for a bump up in costs.
Hourly rates for app development increase from East to West. Companies with representatives in the US / EU have higher rates than those who do not.
Expenses don't end with launch of your app. Factor in maintenance costs, costs for subscriptions, and updates.
Options for mobile apps
Is a mobile app the right solution for you? Even if you say "Yes", you should know other options.
Businesses can build a strong mobile presence in other ways: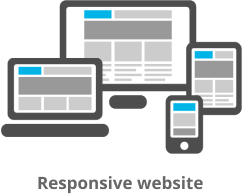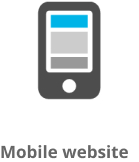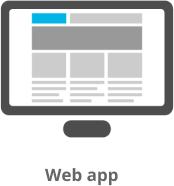 Businesses can use any of the above-three options to provide basic functionality for users to easily access via a mobile browser (e.g., read news, write commentaries, search in a catalog, change model color, etc.).
1. A responsive website—and Web app—adjusts to the device screen size being used for access.
2. A mobile website is a website specifically developed for mobile devices and contains simplified design and functionality.
3. A Web app is basically a website page that enables users to interact with dynamic content.
Pros of responsive and mobile websites compared to mobile apps:
Cost effective – websites are cheaper to develop and maintain.
Upgradable – websites can be updated at any time so users do not even notice.
Visible – they can be easily found via Google search.
Accessible – all devices can access websites. Not so with mobile apps. Mobile apps are platform specific (Android apps are incompatible with iOS device and vice versa).
Having a mobile presence is the main reason for mobile app development. Web apps and adaptive websites provide a relevant, less-expensive option for business. They are also easier for users to access.
A year ago, Google made its mobile-first indexing official. It drives businesses to devices where the majority of users have been for quite a long time: smartphones and tablets.
However, mobile apps are a better option for the following reasons:
Users need to work with your service offline.
Users have long session length.
Users and your service exchange information constantly.
Users demand eliminating paperwork and optimizing workflow management.
Your service needs access to smartphone native features (e.g., GPS module or accelerometer).
Your goal is to create a strong connection between users and your brand.
Timing is essential – your users demand timely notifications on current or upcoming events.
You aim at saving smartphone resources (primarily, the battery).
You want to provide your clientele with omni-channel experience; i.e., they can reach your service from any device, any platform. (For example, to keep everyone relatively content, Facebook offers a desktop website, a mobile website, native mobile apps, and separate Facebook Messenger).
Also, a mobile app is a direct communication channel to be used for promotion, support, feedback, engagement—everything.
Price formula
The basic formula all companies use to calculate mobile app development costs is simple:
scope of work × company's hourly rate
*Scope of work depends on functionality provided.
*Company's hourly rates depend on its global location.
Of note: elements of this formula vary greatly. Different companies provide different estimates for the same project. Estimates are based on how they see requirements and work needed (this especially applies for projects with flexible requirements).
Also, risks are factored in to app estimates based on technological novelty and complexity of the project. (Bugs in newly minted APIs can directly affect project timeline.) Or, to align with the time needed for rework, risks can be included in a higher hourly rate.
Scope of work
Scope of work includes all activities on a project needed for a successful app launch and maintenance:
Of note: design, back-end development, and security have the least degree of predictability. Users do not like disappointment: they must absolutely love what they see and the way they use the app.
However, while users see 'visual' components, what powers up their new app interests them little. They want their mobile apps to be available anytime, anywhere and quickly move on to another app when the app stops functioning or displays irrelevant results. Today's users want instant gratification with no hassle.
Hence, it is crucial to build a reliable back-end although it remains 'hidden' under normal conditions.
Also, security of user data is a must. Sensitive user data must be stored, processed and transmitted ensuring there are no leaks.
All of the above make design, back end, and security measures the most expensive and most unpredictable parts of mobile app development. Everything relies on app complexity and anticipated popularity growth by its users.
Determining app complexity
IT Craft is a well-established business spanning almost two decades with 10 year's experience developing mobile apps. Mobile app development takes from 1.5 months for a simple photo-sharing app to 1.5 years for turning a custom, field management desktop software into a SaaS solution.
All apps can be nominally* divided into three categories.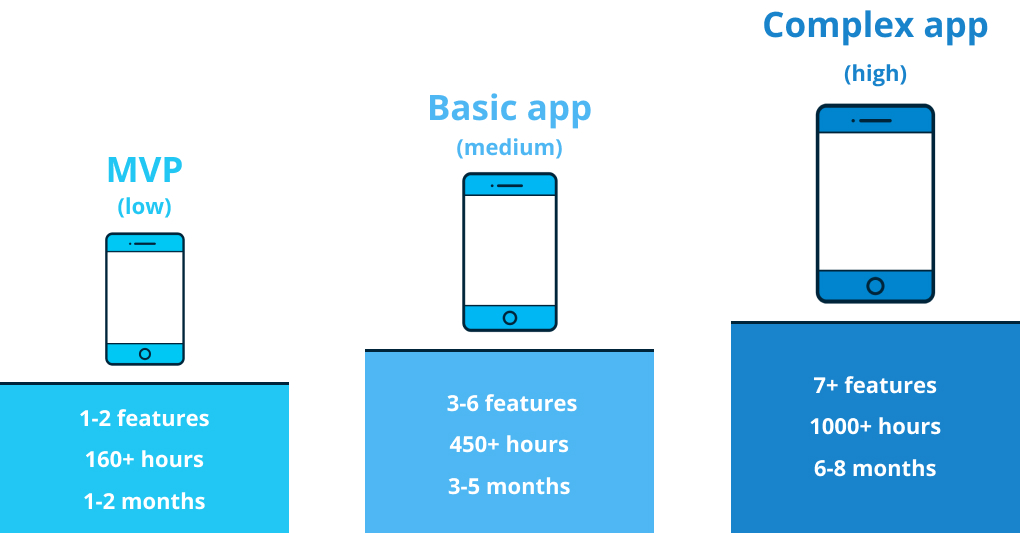 *Nominally here means that based on complexity of app back end, even MVP development can easily extend to 5-6 months before everything works smoothly.
An MVP has 1-2 key features designed to test user interest. A basic app has several features aimed at optimizing user interaction with a certain service. A complex app provides freedom of interactions while offering a wide range of features and instruments for feature customization.
An apt example is RocketRoute, a flight planner app. Its killer feature is a custom-built auto-route calculation algorithm. With RocketRoute, in mere minutes you can create a flight plan and send it for approval to authorities. The team kept working on the MVP until they integrated all APIs (weather, winds, NOTAMs, etc.) needed to process flight plans.
Software development hourly rates
Hourly rates increase from East to West. However, they can vary even within the same region. There is no clear-cut formula for hourly rates. Company rates depend on area of expertise, technological background, experience, and office/representatives in North America or Western Europe.
A company with a solid proven portfolio, with 10+ years in the market and an office in the USA has a higher hourly rate than a younger, less-experienced company with a small portfolio and no offices in the US or EU.
Below is an overview of the most popular destinations for outsourcing software development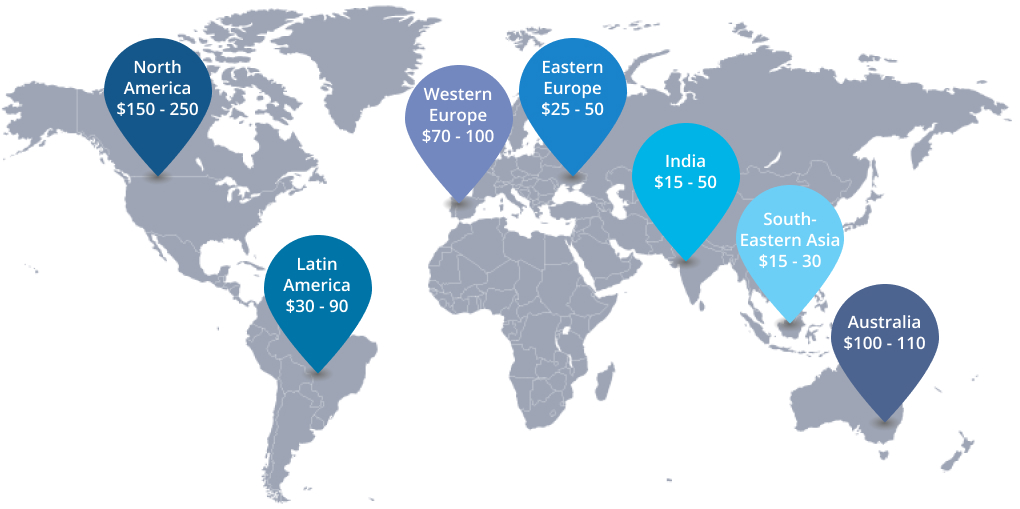 North America: $150-250/hr.
US and Canadian developers need no introduction. It has the biggest market worldwide with a wide pool of talented engineers using cutting-edge technologies for various products. (Often, these are the people who design technologies.) North America has the highest development hourly rates worldwide due to high salaries. It also has the highest hiring and onboarding costs. And, tech giants, such as Google, Amazon, Facebook, and others, create market pressure by hunting top talents and affecting cost raise.
Australia: from $ 100-110/hr.
Like the USA and Western Europe, Australia has its own strong internal market with a growing demand for skilled contractors. Many Australian companies prefer to outsource IT services to get quality services. Outsourcing development companies in Australia focus on onshore development, i.e., the Australian market.
Western Europe: $70-100/hr.
Western Europe has a powerful economy, high cost of living, and high hourly rates. Most of the local outsourcing providers focus on onsite software development for medium and large EU companies.
Latin America: $30-90/hr.
The nearest outsourcing destination located in a similar time zone lies the almost 30 countries of Latin America. Latin America is a big region with strong governmental support of the IT industry among most of the countries.
According to a Forbes report on Latin America, bureaucracy can be burdensome in some countries, such as Brazil or Costa Rica, but, overall, the region provides solid infrastructure and talented engineers.
Geographical proximity means saving time on business trips. It also means working within close time zones.
Eastern Europe: $25-50/hr.
This location provides a great money-for-experience ratio due to low cost of living and strong engineering background of companies in the region. Convenient flights and negligible time differences make Eastern Europe a perfect nearshoring destination for Western European companies. It is also convenient for US clients due to the tech companies' flexibility in their working culture and one of the fastest (and cheapest) Internet connections worldwide.
India: from $15-50/hr.
India is one of the most popular destinations for outsourcing development worldwide with cheap pricing and large labor force. Also, India offers friendly IT policy and access to a wide technological stack. But when outsourcing to India, businesses should search for a reliable provider. Low hourly rates might bear hidden costs, delays, or undeveloped infrastructure.
South-Eastern Asia $15-30/hr.
This is a recent outsourcing destination. Several countries, such as Indonesia, Malaysia, Vietnam and others, strive to repeat India's success by introducing a favorable business environment and low development prices. While claiming to be 50% cheaper than Indian developers, SEA countries aim at becoming the top destination for cost-effective software development in the future.
Also China. With its immense population, low cost of living and huge internal market oriented on both inland and foreign clients, it is similar to India but provides more affordable labor costs.
Post-launch activities and costs
The new polished app appears in app stores. This is the point when it becomes a continuous drain on the pocket book for an app owner. The app owner must keep the app up-to-date and available for users for a reasonable amount of time. When the app reaches its end-of-life, the app owner must ensure users can easily retrieve and save their data. App owners must also be aware of updates OS vendors provide to prevent an app not working with OS update.
Here are a few sources of expenses:
Server maintenance costs – costs depend on whether the owner decides to host the app on a major cloud provider, such as AWS or Microsoft Azure, or to develop his or her own server infrastructure. In every way, there must be an established hosting with advanced hardware and broadband channel.
Subscriptions and licenses – third-party solutions help decrease development time significantly (sometimes, even make an app possible). Yet, they require regular payments. Payment plans are often segmented into payment categories based on certain criteria. With app growth, subscription costs can increase significantly.
Updates – both mobile OSs and third-party services get constant updates. In some cases, apps stop working after an update. Unfortunately, no one can forecast how much time app updates could take.
Upgrades – an app might require new features in order to take on competition or attract new users. However, adding a new feature to an existing app must be analyzed separately. Also, it is hard to predict how much time an upgrade takes due to unexpected challenges.
App migration – third-party services get deprecated or shut down for various reasons. This directly affects hundreds of app owners. Service providers often offer free migration tools to help mitigate migration-related risks and losses. However, it is always wise to know other solutions if such a situation occurs.
Scalability must also be mentioned. When an app gets more traction than expected, be prepared to scale up server infrastructure, so every user can still access it easily. Otherwise, there is risk of losing user base to a smoothly running competitor.
In conclusion
The amount of work needed to make an app function seamlessly has a direct impact on app development costs. There is 'visible' amount of work, such as design and front-end, which can be predicted with a high precision. But every app contains 'hidden' works in its back end. Although they critically affect app functionality, back-end development often cannot be calculated accurately. Therefore, app owners need to consider flexible budgeting.
IT Craft has prepared a special package for startups to help them launch their app faster. The package contains a preassembled set of standard components and instruments for their automated testing. With this, development team can save up to 160 hours on initial stage of MVP development—and save you money.