You are good at what you do. And you love doing it. You enjoy your life.
But one day you wake up and realize…
The right moment has arrived for you to decide—right now. No more delay!
You have an idea and want to bring to fruition. You want to attract a lot of clients and earn the money you deserve. You are completely energized!
You have money to start building your first minimum viable product (MVP). Your key question comes to your mind:
How much do I need to cover MVP costs and test my business idea? Will it be $5,000? $10,000? $50,000?
You know all the inspiring stories about startups like Facebook, Uber, Instagram, etc.
They followed these recommendations to become successful:
Reliable people proficient at implementing their ideas.
Determined startup founders able to solve the most burning problems of prospective customers in their businesses.
Saved a fortune at the beginning by keeping costs for MVP development low.
Follow their steps: right partners, solution to solve your customers' pain points, reliable people able to implement your ideas.

What must you decide before you can start calculating costs to build an MVP?
Before we discuss the crucial steps to success, let's answer these questions.
What is an MVP?
Why do you need to begin your startup with it?
The basic definition provided by Eric Ries, the author of Lean Startup, states the following:
The minimum viable product is that version of a new product which allows a team to collect the maximum amount of validated learning about customers with the least effort.
Therefore, MVP proves the saying: Start Small Win Big in Business. MVP development gives an opportunity to:
test ideas and users' behavior before creating a full version of an application
react quickly to unexpected changes based on user feedback
In our previous post, we discussed in detail the idea of MVP for startups.
Now let us focus on MVP price.
How much does an MVP cost? What aspects affect the price?
MVP pricing varies significantly based on the following:
opting for a freelancer or a company
determining scope of work necessary to complete MVP (design, features, API development)
choosing web or mobile app first
Being energized by possible success, you should carefully consider each aspect mentioned above. They are crucial for your business and launching your MVP.
1
Freelancer vs. Company. Which one is better? How would MVP costs deviate?
Considering MVP development with a company? There are many platforms where you can find inexpensive specialists to work with.
Consider these popular platforms, Upwork and Freelancer. You can find either local freelancers or remote experts ready to build an MVP for you. They offer a wide range of skills and expertise.
Be wise in choosing. You can easily double-check their proficiency by just giving some test tasks.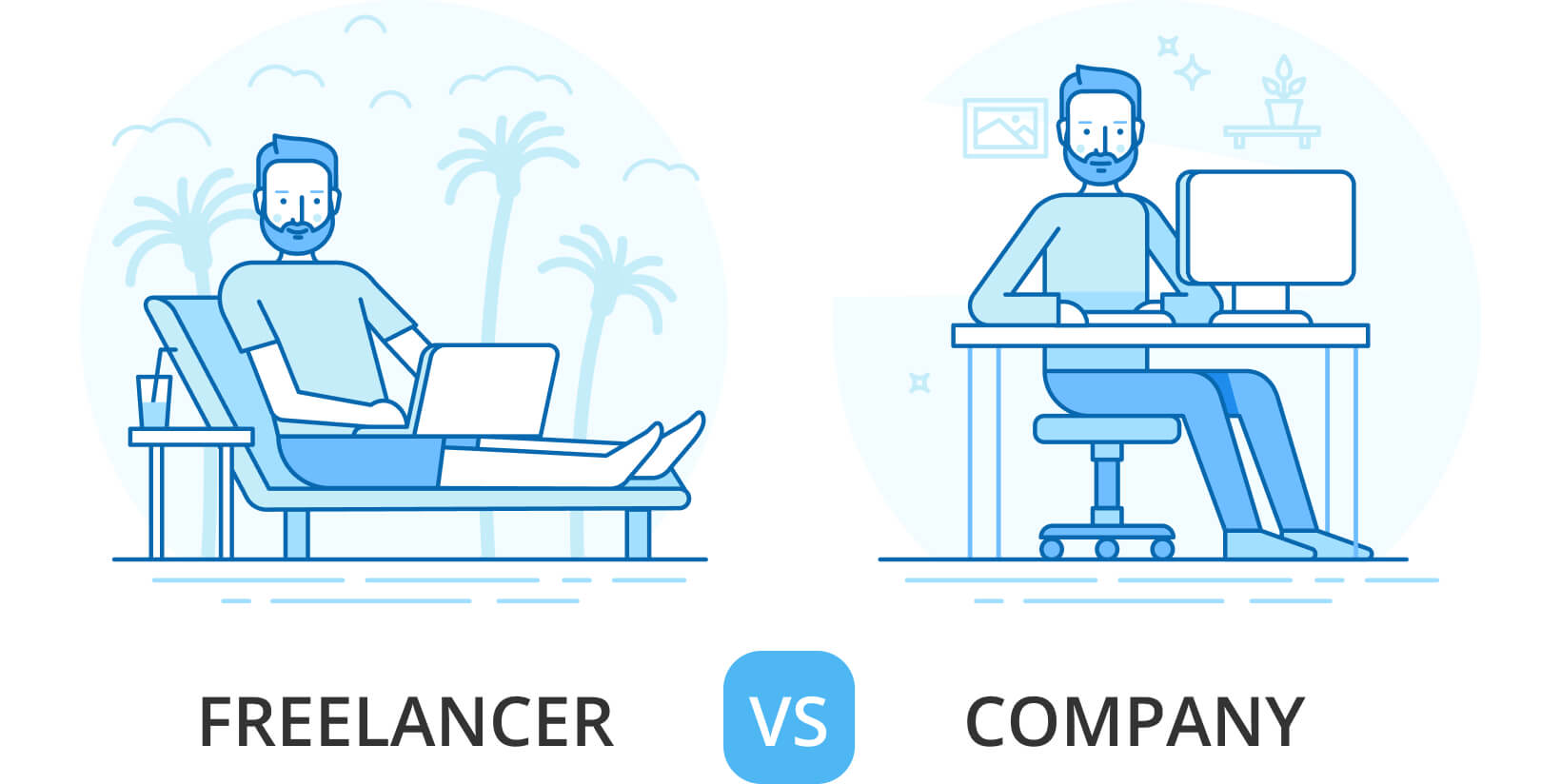 The main advantage of using freelancers is that such specialists usually cost less. On average, developers' hourly rates range from $10 – $100 (Asia vs. North America).
The number of working hours also varies. Let's assume that one month has 22 working days. Every workday has eight working hours.
Consider the Eastern European hourly rate. It is in the middle range, between Asia and North America.
A software developer costs ~ $6,160 (mid-range hourly rate in Eastern Europe, one month of full-time work). You would also need a UX designer @ $3,500. And a QA specialist to thoroughly test the app @ $2,850.
Thus, hiring a freelance team for one month costs approximately:
$6,150 + $3,500 + $2,850 = $12,500 USD.
Of course, the amount depends on whether you work with local freelancers or remotely (hourly rates might differ; the sum will vary).
You should also include indirect costs of time spent managing and coordinating your team.
The biggest disadvantage of working with freelancers is increased risk. If they get sick or go on vacation, it will be very difficult-to-almost impossible to find an immediate replacement for that person. Also, freelancers often get bored with their current tasks or are snowed under by requests. They can just stop answering the phone or replying to emails and texts. You have no way to reach them. So, if you decide to work with a freelancer, it is safer to work with a local one.
Considering MVP development with a company? MVP pricing ranges greatly depending on whether you decide to work with a local agency or nearshore/offshore outsourcing. Remember, if you choose wisely, along with the price, you get assurances the development process is well established.
You can trust the team at that company. They have skills, knowledge, and resources to meet and/or exceed your expectations. There is no need to manage different individuals on your own. You have the whole team managed by a dedicated project manager and you can count on this person to keep their promises. You get an MVP done properly and within the agreed time frame.

The most popular and reliable IT resource is Clutch. Clutch reliably provides transparent information and checks every review left by clients about the companies that provided IT services.
Depending on a region, the hourly rate ranges from $100 – $250 per one specialist (North America) or $25 – $45 (Eastern Europe). Based on the teams spending the same 22 workdays, 8 working hours, the average estimates for MVP development using a local agency will be between $45,000 – $65,000. MVP costs using outsourcing MVP development services will be between $17,000 – $30,000.
Thus, we see that the approximate MVP pricing might be:
~ $12,500 USD if you choose freelancers.
~ $17,000 – $30,000 USD if you choose onshore/offshore outsourcing
~ $45,000 – $65,000 USD if you choose a US-based company
2
How does project scope affect the MVP price?
Launching an MVP is similar to pushing a car: the hardest part is going from zero to some movement. Even if it is just a little bit. Big goals are great, but not when starting out. Therefore, it is important to define and prioritize the actual scope of work for the first MVP launch.
For an MVP, a simple, good-looking design with some basic, key features to get feedback from users keeps costs low. Cost for the design part depends on design complexity. Being attractive and elaborate doesn't come cheap. Testing is also important to ensure the app runs smoothly. And, of course, the app needs to be deployed. To make this happen, project management and business analysis are an integral part of a successful MVP development.
Take online food delivery services as an example. Consider the high-level requirements of a food delivery app.
Nowadays, a food delivery app is quite popular. As a rule, a food delivery business requires both iOS and Android native applications, plus a website. The basic feature list looks like this: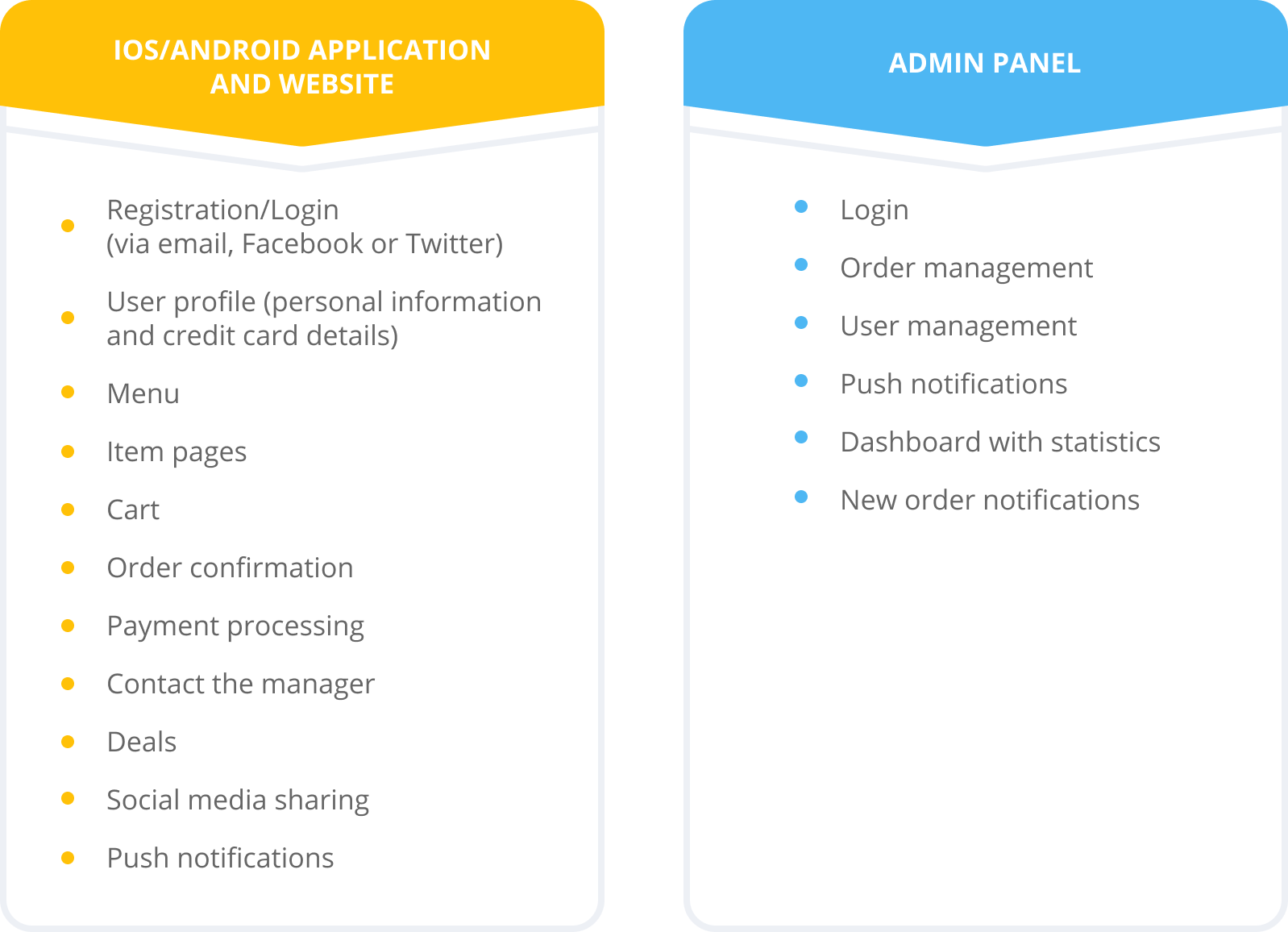 | | |
| --- | --- |
| Activity | Time per HR. |
| Analysis (wireframes + SRS) | 80 |
| Design (web and mobile apps) | 190 |
| iOS app development | 200 |
| Android app development | 200 |
| Web app + Admin panel + API development | 250 |
| Testing, Stabilizing | 390 |
| Project management | 98 |
| Total | 1,408 |
Please note the number of hours is not exact. Hours might fluctuate based on exact requirements. Be prepared for a flexible MVP price.
3
Web or mobile? What comes first?
Choosing a target platform is a challenge for most startups. Web or mobile app… what should come first?
It depends on two things: budget range and desired feature list.
On one hand, MVP price is lower when you launch a website. You do not need to choose between iOS or Android app first. Also, evidence confirms that most of traffic comes from mobile websites: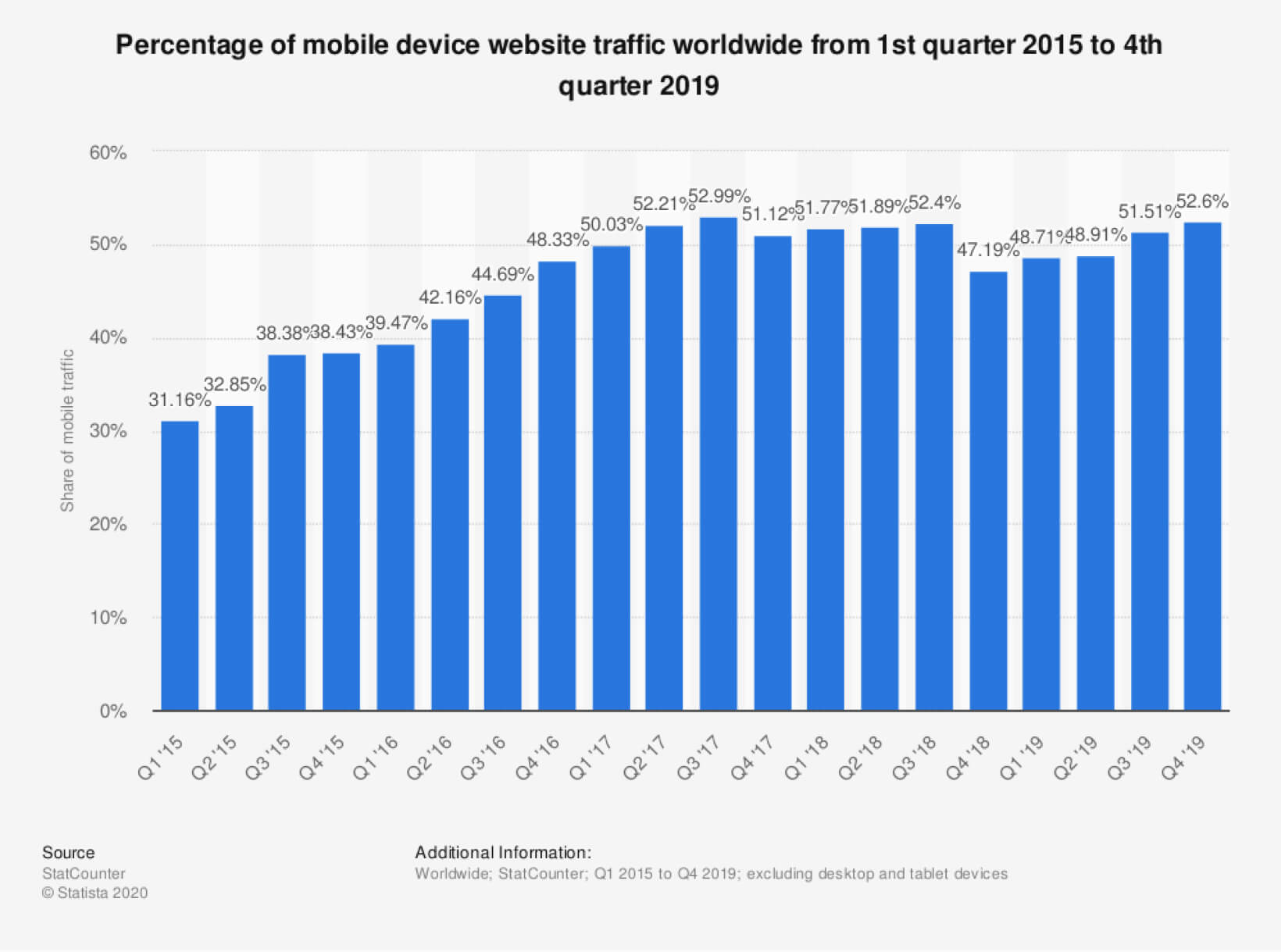 On the other, we all know that mobile apps are faster. Mobile app users can enjoy an offline mode if there is no Internet connection. Therefore, a mobile app can be your next step after your startup gets traction.
Thus, both mobile apps and web apps are equally good. The only limitation might be MVP development costs. When choosing mobile app development, you need to keep in mind that costs will be doubled compared to a Web-first approach to produce source code for both iOS and Android platforms.
4
Do you need a promotional website?
Yes, you do. No excuses.
Start with a website. Announce your presence, invest money in marketing to let people know about your product. In parallel, develop an app. Users will use the app only after they find information about you on your website or via other social media streams. They will not open your app if there is no info about you on the Web. They want to make sure they will benefit from your offer.
Examples of possible MVP app costs
The old article by The Next Web is aimed at helping future startups figure out how to calculate MVP costs. For it, journalists interviewed top managers of several software development companies, incubators, and design agencies. In short, an MVP price for hot startups is expensive—$100,000 and upwards. Numbers skyrocket to seven-digit sums when a business targets many users from the beginning. This seems to be expensive for startups with no support from big businesses.
Is there good news? Yes, there is. Software outsourcing helps substantially decrease MVP app costs.
Let's take the same math to calculate how much MVP development would have cost startups if they launched anew in 2021, opting for outsourcing software development.
Let's consider MVPs of five popular products from different industries:
DuoLingo – a popular elearning solution focused on only two languages. It has a large feature list and a variety of exercises.
Snapchat – this messenger allows users to send pictures and videos using funny AR filters. Content disappears after five seconds.
Amazon – the tech giant was once an online bookstore that offered its customers a vast book selection and fast delivery.
Spotify – the app started from the idea of letting its users listen to music via online streaming. Users benefited from a vast library—all legally.
Shopify – this platform was built because its founders lacked a packaged solution for their snowboard store. Two years later, they made their platform available for other businesses.
This is how feature list and scope of work would look:
DuoLingo

User profile
Graded courses
Progress
Notifications
Gamification
Leaderboard

≈ 900 h.

Snapchat

Image taking
Photo editor
Filters
Messaging
Self-delete

≈ 1,200 h.

Amazon

Catalog
Commentaries
Payments
Search
History
Administration system

≈ 1,600 h.

Spotify

Audio player
Search & Categories
Catalogs
Track queues
Offline mode

≈ 1,900 h.

Shopify

Catalog
Organize orders
Online distribution channels
Shipping & payments
Gift cards
Hosting

≈ 1,100 h.
How to calculate MVP when you know the estimated number of hours? Multiply scope times average hourly rate, as above.
For Eastern Europe ($25 – $45), MVP price would total:
DuoLingo

$22,500 – $36,000

Snapchat

$30,000 – $48,000

Amazon

$40,000 – $64,000

Spotify

$47,500 – $76,000

Shopify

$27,500 – $44,00
Do you want to know how much your idea will cost you?
Contact us for a free, non-binding estimate.
Top five tips to cut MVP price and timeline
Many startups have a tight timeline and budget.
The faster and cheaper the startup presents its product to the market, the better.
The difference between the higher and lower range can be the dividing line where a startup either succeeds or fails. Time and money saved can be reinvested in missing features or product pivot.
Below are five tips to help startups launch faster and for less.
tip 1.

Chose basic design

Branded, distinctive design is possible in several iterations. It requires investments in time of highly skilled professionals. This high-cost investment might not pay off. Instead, many startups opt for a basic design ensuring they launch sooner. They can polish the design later when app users start paying for the service.

tip 2.

Launch using third-party modules

Developers integrate pre-prepared modules for required functionality instead of coding it from scratch. This ensures the same or higher source code quality in less time. For example, IT Craft's Startup Booster Toolkit saves up to 160 working hours on coding functionality every MVP contains.

Of note: using certain modules might add future costs, either one-time or subscription payments.

tip 3.

Focus on core functionality

Simplicity is the only option to keep MVP price low and launch fast. An MVP contains only functionality needed for users to solve their one problem. Everything else can be added later.

How do you decide which functionality is important? Ask yourself this question: "If I throw away this feature, will people still buy from me?"

If the answer is no, then save this functionality to the nice-to-have list and return to it later.

Not sure? Ask users this question.

tip 4.

Keep number of users in mind

For many startups, back-end development was the point where MVP costs skyrocketed. Still, when few users are expected, back-end can be simple. This way, startups do not pay for resources and source code they do not need to launch. Unless exponential growth is expected straight away, a startup can save substantially on back-end development and maintenance.

Therefore, startups must be realistic about their possible user base.

tip 5.

Choose experienced outsourcing development team

An experienced team can ask for a higher hourly rate compared to less experienced developers from the same location. But a team of experienced professionals can launch faster, with fewer working hours. The total MVP price is lower. No hidden costs, no false promises.

Be wise: do not accept the cheapest estimate even if the managers agree on all your conditions. Delivery timeline can be extended afterward you have signed on the dotted line.

An experienced outsourcing team saves you both time and resources needed to interview, hire and onboard in-house employees. Plus, established, productive workflow shortens delivery timeline.
What steps does MVP development include?
The five-step process below makes it possible to successfully launch software for startups:
1

Discovery

The project manager discusses projects goals and requirements with you, the product owner. The project manager determines possible timeline, technological stack, and team squad.

2

Mapping

The project manager and business analyst suggest an implementation path. The team provides an estimate on how much the project will cost plus supplies a detailed project plan ensuring the product owner gets what is expected.

3

Design and development

The development team works on both visual side and source code of the future MVP. The team ensures project requirements are respected.

4

Testing and software launch

QA engineers test the source code. They send source code back for improvement if any bugs or flaws are discovered. After the source code has been tested, it is deployed and launched.

5

Post-launch guarantee period

After the MVP has been launched, the development team stays in touch with the product owner. Some flaws become visible only after actual users start using the app. During the guarantee period, the development team eliminates bugs in produced source code.
Another important point: should startups apply for Agile software development? Yes, they should. Agile startup development makes it possible to boost software development. Different team members can work at the same time. Startups see the results soon and can make changes if needed.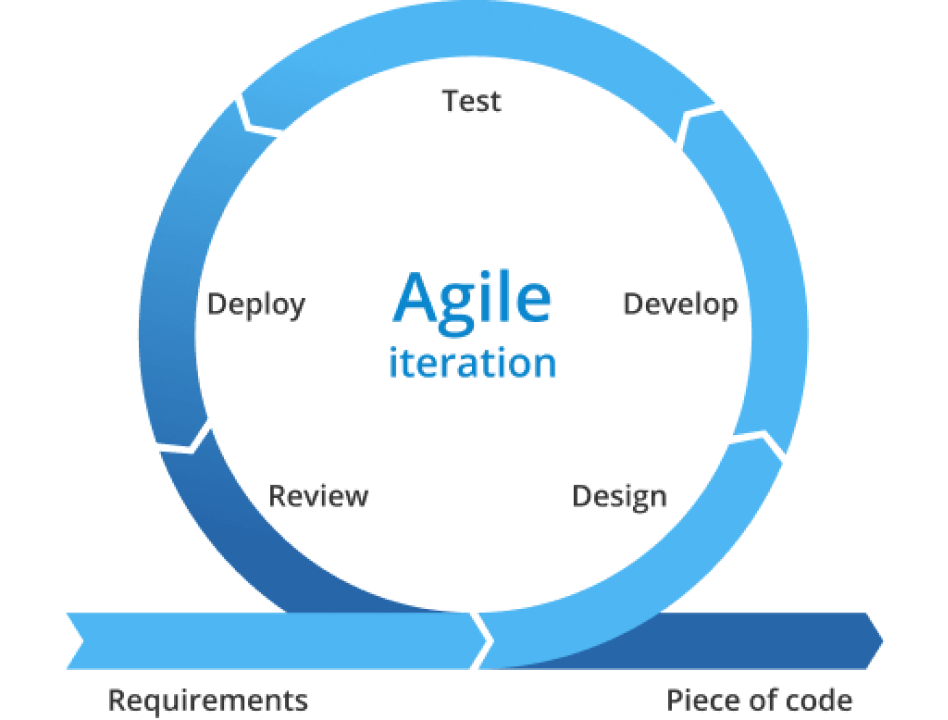 As a result of Agile development, the product owner can test the development team's efforts after each iteration. Sustainable software development is possible.
Final thoughts on MVP pricing
With an app, you solve a problem your target audience faces. You help people solve their problems.
You should create an MVP first to test user interest. When you make a preliminary analysis and consider what should be developed first, it will be easier to manage MVP pricing and be successful with the first launch.
MVP app costs vary from $12,500 for a team of freelancers who reside in a cost-effective location to $45,000 for a local agency. They can easily increase to $150,000 and more when the scope of work on back-end development is big. This happens when a startup expects heavy user load. For example, when a large number of users will download, share, stream, or store audio or video content.
Startups can save on MVP development. This is possible by:
focussing on the core functionality
starting with a basic design
using third-party modules
The development team makes the difference on a project. An experienced team helps startups launch fast, on time and within budget.
FAQs
Do you need assistance? Just click the button
Let's take one small step together before we go on to great things!