App and software development for startups
All-encompassing technical services to cover all your needs.
Tangible results of startup software development delivered every two weeks.
1- to 3-month guarantee is included into software development for startups.
20

years

startup development
experience

300+

professionals

number of
tech experts

4–6

months

average app
development time
Software development services for startups
As a startup, you need a team that addresses your specific business needs.
IT Craft provides you with top-level startup software development expertise. With our expert developers, we handle every technical requirement to get your software up and running.
MVP development

When you only want to test user response and acquire first customers, streamline your product to core features. You focus on what to deliver and to whom.

Get a team of experts to handle your software development and maintenance requirements in one place. You get technical implementation and all needed support.

Project rescue

You already have some source code but need a stronger team to keep pace with software development for startups. Benefit from a comprehensive technical audit, a recommended project path, and assistance to get back on track.

Not sure about the necessary steps you must take to launch your software? Don't panic! You get suggestions on the best implementation with minimum hassle.

Technology migration

Is your current technology stack no longer up-to-date? Do third-party services block your app scaling? Ensure timely updates of your technical base, fast migration or replacing any third-party utility with custom code.

Team augmentation

You want to grow your business but your team already feels overwhelmed. Taking the time and energy to hire and onboard new team members is not your first—or second—choice.
Do you have different needs? Contact us! We can help you launch.
Do you also want to be on the list of flourishing companies?
Tell us your startup idea and get your roadmap to a successful launch.
How software development for startups works
You focus on your audience. We do the rest.
Startup software development is possible in three essential steps:
1

Initial call

You meet the IT Craft team. Together, we discuss your project in detail.

2

Project discovery

For projects from scratch: the team prepares a roadmap, development, and cost proposal.

For existing source code, the team completes code inspection to see how great we can cope with requirements and then prepares an implementation path.

3

Project delivery

The team works in sprints on project design, development, and testing. You get a result every two-three weeks. You can make sure of your team's progress and ability to meet promised deadlines. MVP is ready. The team deploys software for startups on a live server and/or publishes it in app stores. Your team stays with you throughout the post-launch guarantee to help with newly discovered bugs.
Testimonials
IT Craft has always provided top-level software development services for startups. Here is what our clients think about the quality of delivered software.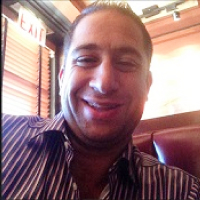 The whole team is much dedicated to the work which is something you can't get at a lot of other software companies. There is a 100% transparency in the company which I love because I like to always know what's going on.
Charles Sakkal
Websters Laundry, USA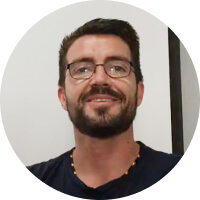 All in all, I have to say the Agile approach of IT Craft to develop the app is just meeting our needs perfectly to scale the product in just the best possible way.
Martin Berg
Co-founder 99COACHES
How IT Craft supports your innovative idea
We meet your expectations from software development companies for startups on timely, quality delivery.
Fast-paced approach

We know your success depends on time to market. We offer you the shortest path for software development for startups and start working immediately on your project.

Transformation roadmap

We go the extra mile during the discovery stage to ensure all your expectations regarding software development for startups are met.

Adaptability

We don't adapt your requirements to our available skillset. We adapt our skills and workflow to your requirements.

Knowledge transition

We transmit project knowledge to you during and after software development ensuring you keep control over your project.

Guarantee support

We stay with you after the launch to ensure nothing prevents end users from enjoying your service.

Project treatment

We don't do assembly-line work. None of our clients gets generic code. We build a project to suit your business needs.

Fresh ideas. Fresh code. Always.
We build a solution to support you as your business grows.
Your software is ready for:
maintenance

Well-written documentation and code commentaries help the maintenance team get right to work.

scaling

Hundreds of app copies can start in the cloud ensuring your software is available to all end users.

modification

Modular system makes it possible to expand functionality with minimum hassles.

continuous delivery

Incremental, regular software updates do not affect code base integrity.
Startup development technologies
Front end

CSS
HTLM
JavaScript
Angular
React

Cross-platform mobile

React Native
Ionic
Flutter

Back end

Node.js
Laravel
Yii
NestJS

Tools & Solutions

Universal Analytics
TestFlight
Bugsnag
Crashlytics

APIs & SDKs

Facebook SDK
Twitter API
Instagram API
Urban Airship
ShareKit

Payments

PayPal
Stripe
Mangopay
WePay

ORMs & Database

CoreData
Realm
Firebase
MySQL
PostgreSQL

MongoDB
SQLite
FMDB
Redis

Geolocation/ navigation

Google Maps
OpenStreetMap
Mapbox

Testing

SoapUI
Selenium
JMeter
BrowserStack

Indoor positioning

Kontakt.io
Indoo.rs
Indoor Atlas
Wi-Fi
BLE

AR

Unity 3D
Kudan
ARKit & ARCore
Do you want to find the best buck for your money among software development companies for startups?
Download A Guide to Outsourcing Software For Startups to get the answer.
Frequently asked questions from our clients