Get a free idea evaluation. Click here to opt for a project roadmap.
React Native App Development Services
Choose React Native mobile app development services.
Reuse app source code when building iOS and Android apps with React Native. Save up to 30% of total development costs.
Let's Talk
What makes React
Native top technology

for your next mobile app?

Choose IT Craft's React Native application development services to reach your goals on time, on budget. Here is how:
Our services
Custom React Native Development
UX/UI design
Dedicated Development Team
React Native Consulting
Migration to React Native
Mobile App Support and Maintenance
Code audit
Custom React Native Development
IT Craft builds custom apps that perfectly accommodate end users' needs. React Native makes it possible to develop source code with only minimum necessary rewriting. Our React Native development company covers your needs at every step of your app development.
top performance
API integration
access to native features
real-time updates
UX/UI design
Both user comfort and app look & feel become crucial when users are trying an app. Our team provides eye-catching app design. It also ensures users love interacting with your app.
wireframing
UX audit
clickable prototype
usability testing
Dedicated Development Team
A dedicated team is your external development department. Top experts in React Native app development services are engaged on your project. The team includes PM, designer, QAs, DevOps, and more—all roles needed to launch software.
all-encompassing approach
team scaling
accurate estimates
maximum transparency
React Native Consulting
All software projects face short- and long-term challenges. We study your project and provide recommendations for using React Native with maximum effectiveness. Outside expert help might be needed. We ensure they come onboard.
unbiased perspective
code inspection
value-driven approach
roadmap presentation
Migration to React Native
Tech migration is the best answer when your app fails to meet user expectations. By switching to React Native, you maintain a good balance between costs and performance. Our developers study the tech stack, prepare a plan, and fulfill it step by step.
project audit
risk assessment
documentation analysis
timely delivery
Mobile App Support and Maintenance
Any app needs a team to ensure its availability, updates, and elimination of vulnerabilities. No exceptions. An IT Craft maintenance team does it all for you. We work proactively. You never need to expend energy on micromanaging.
tried-and-tested workflow
24/7 proactive support
regular updates
optimization activities
Code audit
A code audit ensures available source code supports your short- and long-term business goals. Project development is efficient. Flaws are identified. Our team examines source code and offers recommendations on further improvement.
documentation review
architecture & code review
reverse engineering
security checking
Our Portfolio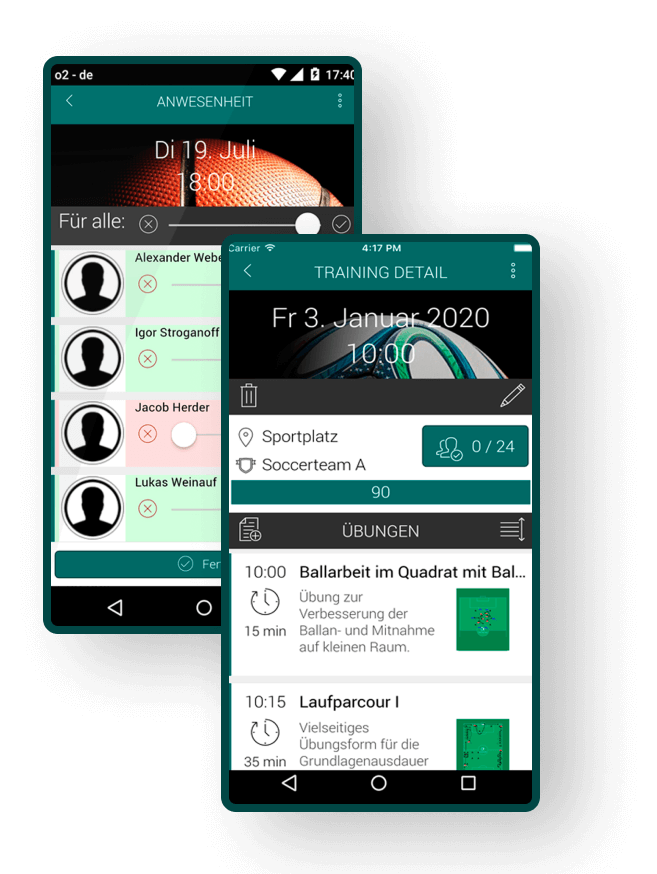 Need help with your React Native app?
Contact us to discuss implementation. No commitment necessary.
contact us
Six-step React
Native app development

process

React Native app development services incorporate the following six-step process needed to design and launch a React Native app:
Discovery and planning

UX/UI design

Code development

Testing

Launch

Post-guarantee period
React Native developers use the Agile approach. When using React Native for app development, the entire project is divided into Sprints.
Sprint 1 - Sprint X
(2weeks)
Discovery
Planning
Development
QA and testing
Deployment
Sprint retrospective
Launch
Fix and support
At the beginning of a Sprint, React Native developers plan the scope of work to be done. The client gets a Sprint plan at the beginning of each Sprint.
At the end of every Sprint, the developers release the projected working functionality and Sprint retrospective. The client gets a report on the completed work and access to the developed functionality that they can immediately test.
TECHNICAL STACK ON A REACT NATIVE DEVELOPMENT PROJECT
Here is the possible technical stack for React Native app development:
industries where we excel
HealthTech

Apps for doctors, CRM systems for clinics administration, patient data management solutions.

Logistics

Warehouse management, asset tracking systems, route planning, and optimization software.

Fantasy Sports & Gaming

White label fantasy sports software, flexible approach, any degree of customization.

FinTech

Financial marketplaces, cryptocurrency trading solutions, payroll solutions.

Ecommerce

Online stores, catalogs, POSs, retail shops.

Education

Let users progress at a pace using your app for learning and practicing when they have a free minute.
Our clients'

success stories.
We love to hear what they say about us.

Stories of people impressed by our service offerings
USA
Adam Orsi, VP of Development at Flexwise
"The team makes good suggestions that not only make their life easier as a developer but also make the product better in the long run as well."
Germany
Martin Berg, Co-founder at 99coaches
"We've built [our app] based on some really good communication, trustworthy environment that speeded up the process of building the app, integrating customer feedback."
Germany
Co-Founder at XPERTyme
"They have delivered everything faster than we expected."
questions

from our clients
What is React Native used for?
React Native is used to deliver cross-platform apps to mobile devices (Android, iOS) without compromising app quality. Development team can reuse the same JavaScript code base for all platforms.
Does it save money to build apps with React Native?
Yes, you can save up to 35% when starting React Native app development. Developers use the same code base for both Android and iOS apps. Also, the source code can be partially used to launch a Web app.
How much does it cost to develop a React Native mobile app?
Cost depends on detailed scope of work needed to launch an app:
$10,000 – $16,500 for a prototype.
$40,000 – $71,500 for a simple MVP app.
$75,000 – $220,000 for a fully functional app.
Costs can skyrocket if the app requires heavy custom back-end development.
What are some key benefits of developing apps using React Native?
The key benefits from using React Native for app development include:
Native-like performance
Fast app development
Easy integration of third-party modules
Improved UI
Fast after-launch updates
Do you provide maintenance and support after developing a React Native app?
Yes, we do. After the app has been launched, you enjoy a post-launch guarantee period. It lasts 1 – 3 months, depending on the project size. The same team helps you maintain and update the app. The costs of app maintenance depend on the number of hours developers spend on the project. Usually, it takes 10 – 15 % from initial development costs per year.