Social Network App Development Company
Idea is the key to building a successful networking app.
IT Craft helps you stay on top. We adjust your app to changing user interests—all flexibly.
Let's Discuss
Top-Level
Tech Assistance
What is your plan? Create and curate exclusive content? Grow a network of connections? Provide promotional opportunities?
Our social media app development services help you deliver required functionality of any complexity to your audience.
Users
Businesses
Administration panel
Sign up/sign in
Profile management and customization
Newsfeed
Connect/follow
Edit/post/share content
Live streaming
User reactions
Channels, groups, and events
Notifications
Favorites
Content recommendations
Business profile management
Ad placement
Promotional activities
Affiliate marketing
Storefront management
Promo campaign management
Reports and analytics
For content creators
User verification
Password recovery
Anti-bot protection
Antiscrap system
Alerts and system notifications
Recommendation settings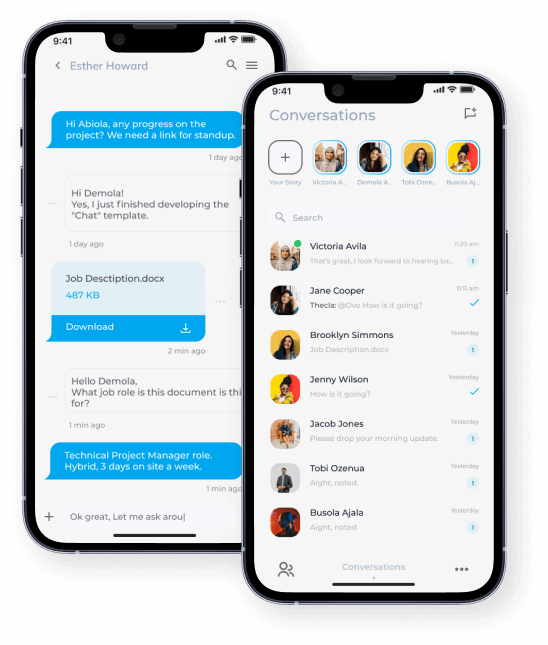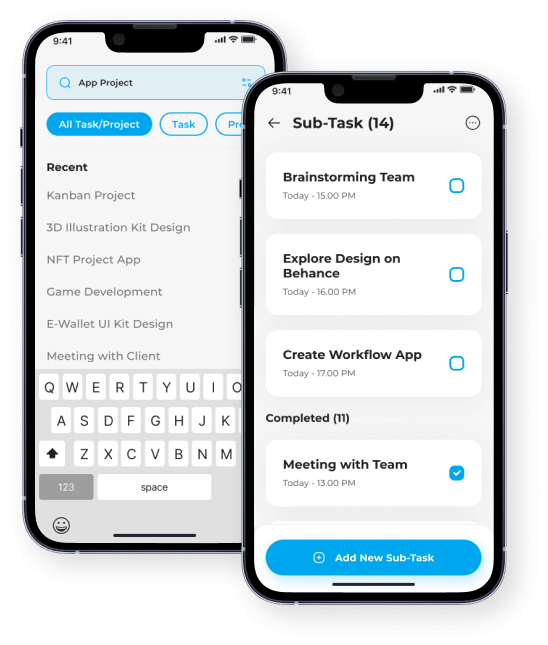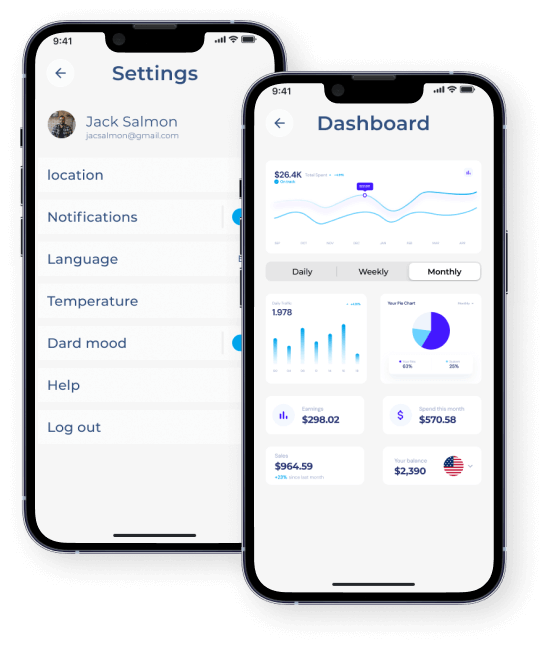 Our Social Network App Development Capabilities
Custom Social Networks
Messaging Apps
Mobile Dating Apps
Social Game App Development
Contest Apps
Forum, Blogging, and Publishing Apps
Custom Social Networks
Custom social networks offer innovative content production and distribution instruments. This way, they compete successfully for user attention. Our developers adjusts your software to user expectations.
advanced search
AI-powered photo recognition
customizable filters
content production tools
Messaging Apps
An existing messenger might not work for your audience better than your future solution will. Why? You focus on solving their pains. Our team delivers a top-quality solution for engaging communication.
message reactions
video chat
secret chats
groups and channels
Mobile Dating Apps
Dating apps make a meaningful impact on people's personal lives. Help people find love, make friends, and have a great time sharing passion with soulmates. We help you deliver functionality your audience wants.
matching algorithms
video chats
spam filters
geolocation functionality
Social Game App Development
Deliver an app where friends have fun together contesting against teams from all over the world or starting a session in their private circle. We help you launch and maintain an app based on relevant technologies.
feed and leaderboards
cooperative AR experiences
in-app purchases
social media integration
Contest Apps
Contest apps are a great instrument for running promo campaigns. Help your users go viral by running mind-blowing contests, adding participants, and distributing awesome prizes. Our team builds functionality for different contest types.
invitation sending
contest creation
prize distribution randomizer
social media sharing
Forum, Blogging, and Publishing Apps
Great apps become a revenue stream for content creators, both direct and indirect. They engage consumers by cutting social distance between them and brand advocates. We help you connect audiences within a safe environment.
text and video reviews
filters and editing
threads and discussions
advanced analytics tools
Our clients'

success stories.
We love to hear what they say about us.

Stories of people impressed by our service offerings
USA
Adam Orsi, VP of Development at Flexwise
"The team makes good suggestions that not only make their life easier as a developer but also make the product better in the long run as well."
USA
Founder at Crowdsourcing
"They've been very efficient with their time, and they always have very good justification for the work they do."
Germany
Matthias Kuss, Co-Founder at XPERTyme
"Their approach is clear and the lead on the project is both capable and committed, which is echoed by the team of subordinates."
Peakfactor
This system makes it possible for companies to launch their own secure social networks and set up access parameters flexibly.
Several modules are available to help end-users balance between price and feature list. Companies retain control over generated data.
RooQi
This laser-focused MVP targets future star athletes and coaches helping them connect with each other.
The team delivered this fixed-price project on time and on budget. It used a special, internally built toolkit to decrease the timeline.
Crowdsourcing
The platform was envisaged as a leading, collaboration Web portal about crowdsourcing and crowdfunding.
IT Craft team worked on every stage, from conceptual design, through project delivery to maintenance and enhancements.
<
Partnering360
Partnering360 was built specifically to help professionals in biopharmaceutical industry maintain connections with each other.
This web platform provided functionality for effective meeting scheduling. Integration with LinkedIn decreased profile management time.
Viewranger
This was a dedicated community of passionate hikers and a solution helping them plot routes and share experiences.
IT Craft delivered a hub where users ould prepare and store tracks as well as view routes of other users.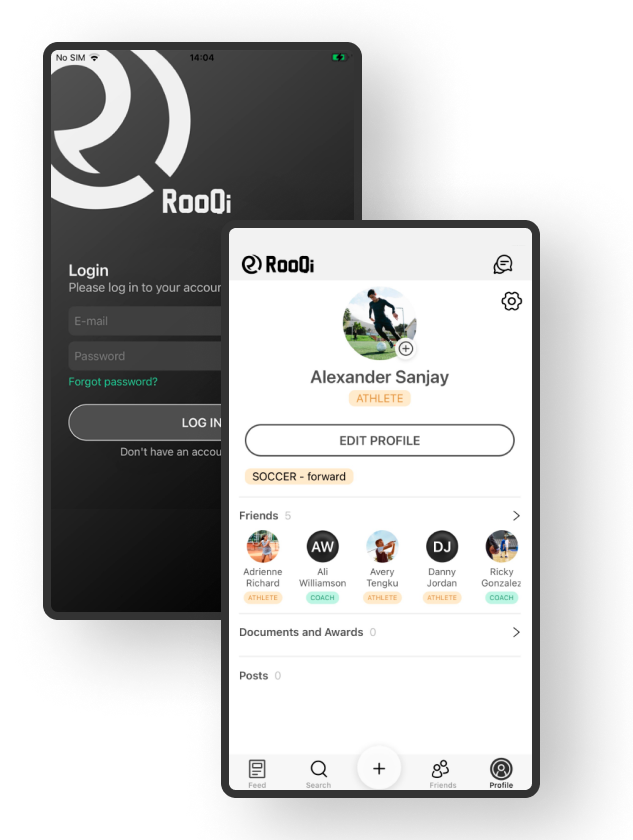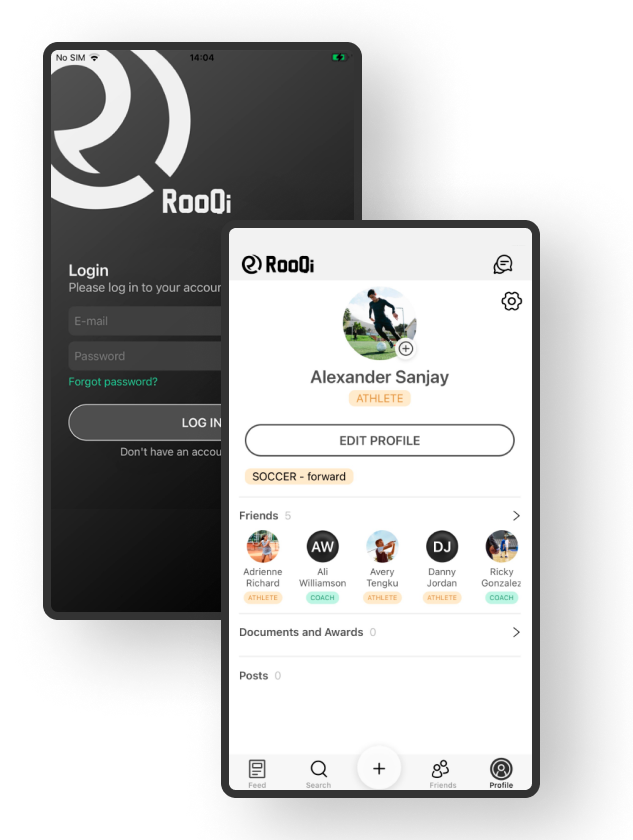 RooQi
Share your ideas with us. We can help.
Not sure how to ensure efficient product development?
Sign NDA
TeChnologies
Laravel

Node.js

Angular

Vue

React. JS

C#
Yii

HTML5

JavaScript

CSS3

Java

Symfony
Java

Objective-C

Flutter

Kotlin

Swift

React Native
Xamarin

Ionic
Kubernetes

Docker

Terraform

Google Cloud Platfrom

Microsoft Azure

AWS
Chef

Puppet

Ansible

Bamboo

TeamCity

Github Actions
GitlabCI

Jenkins
Zeplin

Figma

Adobe XD

Sketch

Balsamiq

InVision
SoapUI

Selenium

Apache JMeter

SpecFlow

nUnit

Postman
questions

from our clients
How much does it cost to make a social app?
Development and launch of a social networking app require 1,200 – 2,000 hours, depending on functionality and target platforms. When multiplied by average Central/Eastern European hourly rate ($50), starting costs will range between $60,000 and $100,000.
How do I start my own social networking site?
Consider the following steps to launching your own social network:
Define your idea. Think about what your social networking site does better than any existing competitors.
Make a survey to see if your idea meets its audience's expectations.
Compose a list of requirements for your future site.
Find a team who delivers an MVP on time.
Promote your site while the team works on its development.
Launch and start collecting feedback immediately.
Focus on improvements to ensure stable growth of the user base.
Why should I choose social network app development company IT Craft?
Here is why clients choose IT Craft as a long-term partner:
Strong, versatile engineering expertise – Our company has a proven portfolio of complex projects delivered on time.
Adherence to promises – We promise only what we can do. When promised, the team does its best to deliver functionality on time, on budget.
Immediate start – Once we agree on cooperation, the dedicated team starts development without delay
Full-cycle approach to software development – We assign all required experts covering all development activities.
Transparent processes – You remain in touch with the project manager providing timely updates on the project progress.
What technologies do you use for social networking app development?
Below are key technologies we use on projects:
Web: CSS/HTML/JavaScript | Angular | React | Vue
Mobile: Kotlin | C# | Java | Objective-C | React Native | Ionic |Flutter
Back end: LAMP | Node.js
Tools & Solutions: ASIHTTPRequest | ShareKit| Urban Airship| Social
Payments: PayPal | Stripe
ORMs & Database: Firebase | MySQL | MongoDB | PostgreSQL |
Search: Elasticsearch
Geolocation: Google Maps
Testing: SoapUI | Selenium | JMeter
Deployment: Docker | AWS | Jenkins | Terraform

Are you looking for specific expertise? Contact us for help.
How do social media apps make money?
Following monetization models make sense for media apps:
advertising and promotions
sponsors and partnerships
monetization of impersonalized data
subscriptions and premium content
donations