Cross-Platform App Development
Cross-platform app development: Reach mobile users quickly with your source code. No starting from scratch. Costs less.
Let's talk business
Cross-platform application development services
With cross-platform app development, developers allocate available resources skillfully reusing existing source code for mobile platforms.
Custom cross-platform app development

Cross-platform development keeps consistency with strategic decisions. Use cross-platform development and benefit from acquired expertise and best practices.

MVP development

Cross-platform mobile app development frees startups from making hard choices. No more tech preferences. As a startup, you can reach a wider audience and decrease tension between supporters of different platforms.

Updates and extension

Cross-platform app updates and maintenance can be challenging. Mobile platforms' fragmentation, inconsistent OS updates, and hardware differences present hurdles. IT Craft's expertise and experience reduce these differences better than most companies.

App reengineering

Do you have successful software but you still lose clients? Users demand stellar experience on their mobile devices. Get back on track with IT Craft developers' expertise.

App testing

App behavior might vary from platform to platform. OS specifics and hardware make a difference. Check thoroughly to ensure users enjoy the same high-level quality apps across all platforms.

Cross-platform developers team extension

Does your in-house team focus mostly on desktops? Enrich your team with mobile development experts. IT Craft's extended team helps you expand to platforms quickly.
Cases
For over 20 years, IT Craft developers have helped startups and established companies meet the needs of their end users. Read how cross-platform mobile app development made high-quality solutions possible.
FieldOne
FieldOne was an enterprise-level solution for field communication that was subsequently acquired by Microsoft. It helped manage technician activities by assigning tasks, sending reports, dispatching appointments, etc.
When FieldOne product owners started cooperation with IT Craft, they looked for maintenance of their old desktop system. However, they realized the system's user base was diminishing, so decided to redevelop existing desktop software into a SaaS solution.
The IT Craft development team opted for Xamarin due to intensive use of Microsoft technologies on FieldOne projects.
View Case Study
99Coaches
This German startup helps sport coaches prepare training sessions and track progress of teams and individual players. Coaches use desktops to choose exercises from a large library or prepare their own. The 99Coaches app synchronizes data with the smartphone to ensure high performance in offline mode when stable Internet connection is not available.
The cross-platform development approach made it possible to add new features to all platforms and resolve issues in less time. No need to distribute new deploys via app stores and lose time on reviews. Also, support of old devices is easier.
View Case Study
What is your goal? New app? Expanding an existing app? Reengineering?
IT Craft can help. Contact us for a free project estimate.
contact us
Industries
Cross-platform apps make it possible to adapt existing code base to market needs. Quickly.
Healthcare

Apps for clinic administration, patients, and staff management are integrated into one system helping manage data seamlessly.

AR apps

Mobile AR apps are made using cross-platform development tools plus native frameworks ARCore and ARKit.

Business process automation

Cross-platform mobile app development means you can build mobile apps on source code you already have and know.
On-demand economy

Idea validation is faster with a cross-platform app because basic functionality of Uber-like apps is not platform specific.

eCommerce

Cross-platform technologies help expand a company's presence by letting brands manage their apps using the same, well-known tools.

eLearning

Cross-platform elearning apps can enrich existing learning platforms and increase their visibility among mobile users.
Technologies
Cross-platforms apps are developed with help of a non-native language (JavaScript, C#) and an intermediate framework. Source code is then compiled into native code and adjusted, if needed. The same team that works on your Web app or SaaS solution can work on cross-platform mobile development.
The following technologies foster cross-platform apps.
Yes, we have mastered and used them all.
Ionic

This mobile framework is based on the "write once, run everywhere" principle. Developers benefit from plugins that help them reach native device features such as GPS, camera, Bluetooth, etc. Also, Ionic is compatible with all major front-end frameworks such as Angular, React, and Vue.
Cross-platform app development process
We can help you with your app idea even if it hasn't yet coalesced into its final form.
This is possible within a five-step approach:
Project discovery
App development
App launch
Post-launch guarantee
App support and maintenance
We help you:
Turn your business requirements into tech specifications
Determine realistic timeline, costs, and project risks
Set up priorities
Wireframe the best user path
Prepare detailed project roadmap
As a product owner, you get:
Well-commented app source code
App published in app stores or deployed on an internal server
Detailed project documentation
1- to 3-month guarantee period for developed source code
IT Craft: your reliable
cross-platform

development partner

Combine your inspiration and our experience. Let's build a bold concept together.
IT Craft has been a reliable technical partner for over 300 companies worldwide. Why clients choose IT Craft:
Expertise

IT Craft developers have launched multiple cross-platform apps, from small prototypes to large, enterprise-level solutions.

Flexibility

Developers use the Agile approach for cross-platform development. This means that when you change requirements, they can pivot 'on a dime' and launch what users really want and will buy.

Full-cycle development

You get expertise throughout your project, from refinement of requirements through app coding to app launch in stores.

Custom approach to each project

Project size does not matter. Project success does. The team works hard to launch an app that meets your app users' demands.

Transparency

You participate in planning activities. You get reports. You make final decisions. You know what is done, why, and how much it costs you.

Orientation towards long-term goals

The development team does a comprehensive deep dive on choice of tech stack, app architecture, and logic to ensure its scalability and extended life cycle.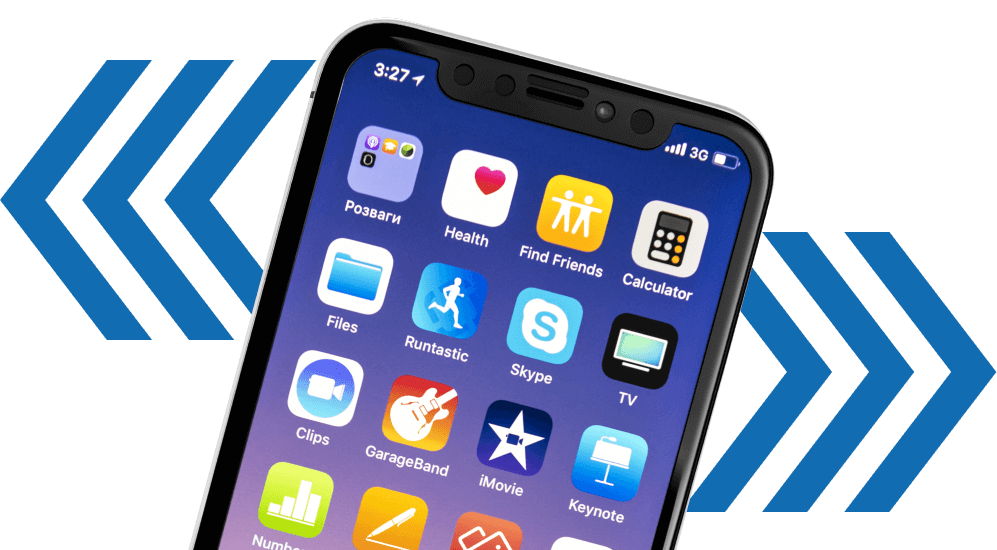 App cost calculator
Do you want to know the price range for an app? Try our mobile app costs calculator to figure out what it takes to develop basic app functionality.
Calculate now