Get a free idea evaluation. Click here to opt for a project roadmap.
Positioning Systems for Indoor Location Tracking and Navigation
An indoor location system makes life easier in many ways: map a root, locate equipment, and optimize facility usage. Let's discuss your goals!
Send request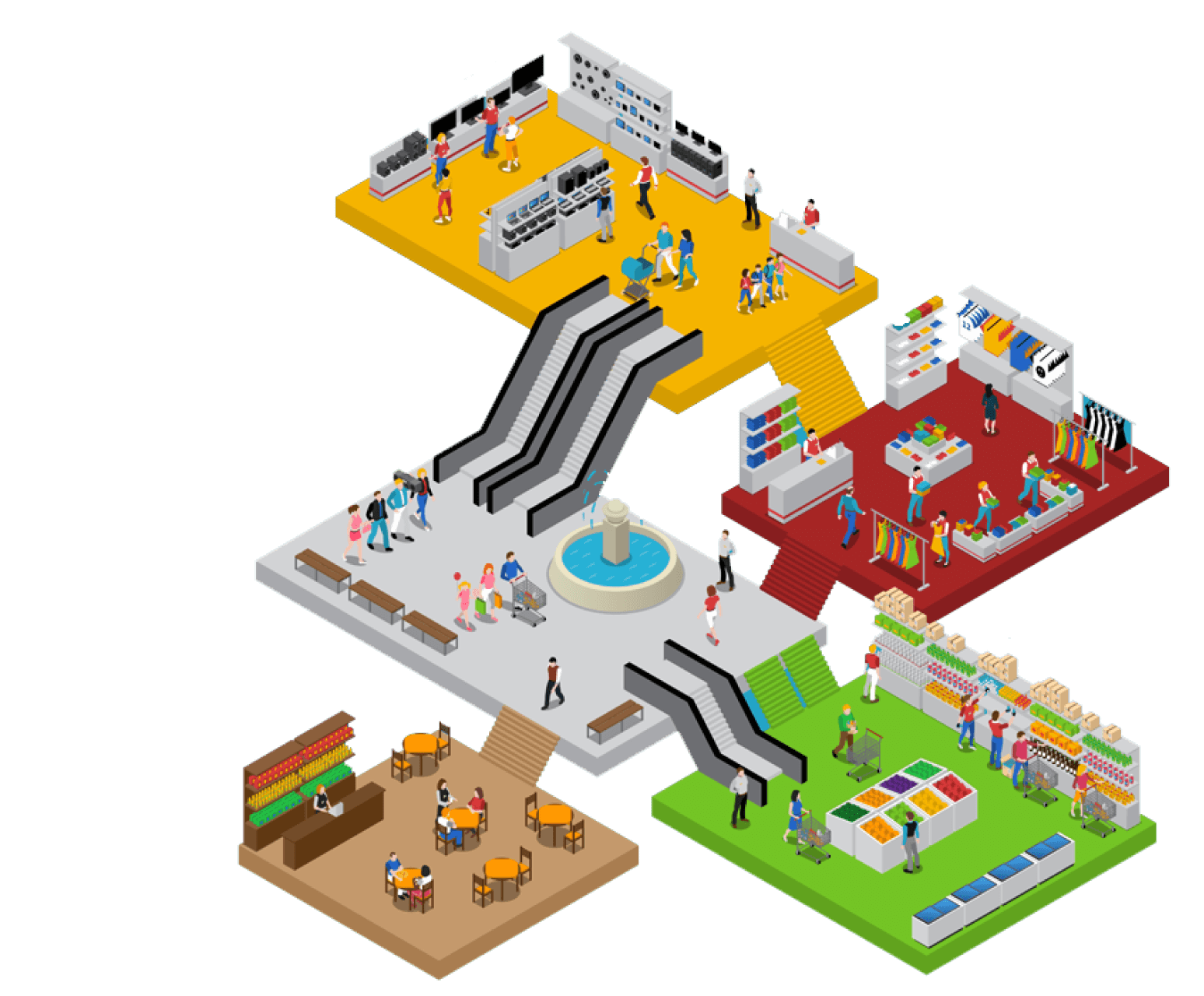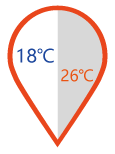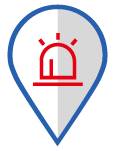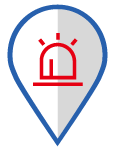 Indoor positioning development services
Accurate positioning, identification, and location of people, items, etc., improve your business in many ways, from enhancing customer experience to identifying cost drivers and reducing idle time.
IT Craft develops and delivers these types of indoor location tracking systems:
Navigation and wayfinding

Help users easily find their way inside buildings.

Inventory and asset tracking

Monitor location and movement of inventory and assets inside a warehouse.

Analytics

Collect detailed activity data and make sense of it.

Security

Ensure contactless authorization to restricted areas. Sound alert of unauthorized access.

Facility management

Understand and optimize use of facility. Improve routing.

Staff management

Track employees' location in operating areas. Immediately alert in an emergency situation and/or detect location fast.
Having identifying the best type of indoor location tracking app you need? Contact us, we can help!
Featured case studies
Below are examples of indoor location tracking solutions IT Craft launched based on client's requirements:
InNav
The InNav indoor location tracking app was designed for large venues e.g., shopping malls, airports, hospitals, university campuses—places where visitors require clear, step-by-step directions to their destination point. The app helps users find the optimal route within a venue, find their friends, and locate their car parked "somewhere" in the parking lot.
For system administrators, the app provides a heat map tool on user activity and an administration panel where they can manage BLE beacons.
In an emergency, system administrators can quickly alert visitors and immediately display a clear route to the nearest emergency exit. Businesses can send users information and advertising notifications based on their proximity to the store.
View Case Study
Our School Bus
Waiting for the school bus can be draining. Our School Bus tracking app helps parents and school administrators monitor the exact location of children and buses on their way to/from school.
The app also automatically scans students when they get on the bus and sends information to the server.
For parents, the app makes it possible to track the location of their child's school bus and avoid spending extra time outside in inclement weather or worrying if the bus seems late.
For school bus drivers, the app provides a list of children they must pick up and helps them plan—or alter—their route accordingly.
For administration, the app helps monitor the children's whereabouts, manage drivers, and oversee the bus fleet.
View Case Study
Indoor location tracking technologies
Best indoor location tracking is possible with a hybrid positioning system. For the best position tracking and navigation results, a geomagnetic map, BLE beacons and motion sensors are combined. Collected data is merged for navigation accuracy of approx. 2 ft. – 6 ft. (0.5 m to 2 m) possible.
For users
User device

smartphones or wearables that support Bluetooth Low Energy technology.

Indoor location tracking app

a pre-installed app with map of facility.

BLE beacons

BLE beacons help identify user location or trigger an event in an app.

Indoor mapping

a map that is prepared with geomagnetic fingerprinting.
For app administrators
Beacon tag

an active transmitter which is installed on an asset or inventory for location tracking.

Gateway

device designed to detect and track beacon tags.

Tracking app

an app that displays equipment location and movement in real time.

Indoor mapping

a map that is prepared with geomagnetic fingerprinting.
Features
With an Indoor location tracking system, the following becomes possible:
Real-time indoor positioning

When placed on walls, all BLE beacons' designated positions are displayed on the map. This makes it possible to quickly find a user's exact position.

BLE beacons transmit signals. Smartphone or wearable detects signals and processes them via dedicated software helping visitors find their way to the chosen point of interest.

Another possible mode is notifications. Smartphones or wearables detect signals. The app interprets signals and displays notifications, depending on program logic.

BLE beacons can be mounted on items. Beacon gateways are placed on walls to track beacon signals. They track location and movement of an item indoors.

BLE beacons-based solutions are well suited for all types of facilities. They can be used for any service that needs positioning, indoor navigation, or user notifications. Also, they can be used outdoors for location-based AR apps.

BLE beacons hardware is low-cost and low-power consuming, so requires little expenditure to install and maintain.
Industries
Do you think GPS is cool? An indoor location tracking system can make your organization more efficient, effective, and productive.
Why choose IT Craft?
Web and mobile development are what we do and have done for over 20 years.
When choosing software development at IT Craft, you get a reliable tech partner ready to go the extra mile to deliver software based on your business needs. You get:
You get indoor location tracking apps for iPhone and Android, back-end servers, and all required integrations. Our development team helps you install beacons, create maps, and adjust your system for the most precise positioning.

Collaboration with a dedicated team of professionals. You benefit from an established workflow. Because our developers spend a lot of time mastering new technologies, your source code always meets the latest and highest standards, optimized for moderate consumption of both server and smart device resources.

Constant updates on project progress. You can always be in touch with your project manager during business hours. As a product owner, you participate in Sprint planning, receive a report at the end of a Sprint, and test produced source code on the sandbox server.

Advice on the best implementation path for your requirements. Our development team helps you choose the most relevant technologies for your project based on parameters of your building(s). You get advice on how to best implement different indoor location tracking technologies on your project.

Depending on software you already have, your proposed requirements, and your business goals, our development team can deliver a standalone app for you. Or the team can prepare an indoor positioning module and integrate it to existing app.

1- to 3-month guarantee starts after the project is launched. The same development team stays in touch with you eliminating flaws discovered by users in the produced source code. This costs nothing to you.
Do you want implementation for your requirements?
Drop us a message. We can help!