Hello everyone,
Easter is a family-centric festival celebrating spring, revival, good deeds, and a lot of joy.
Easter is the time people love spending with their families. Children go outside with their parents hunting for Easter eggs left by the Easter Bunny's helpers—lots of little bunnies.
But not this year. Not when humankind fights against the COVID-19 pandemic. We must all be extra careful. For the safety of our loved ones, we cannot go outside whenever we want.
Still, there is no reason to abandon a fun tradition!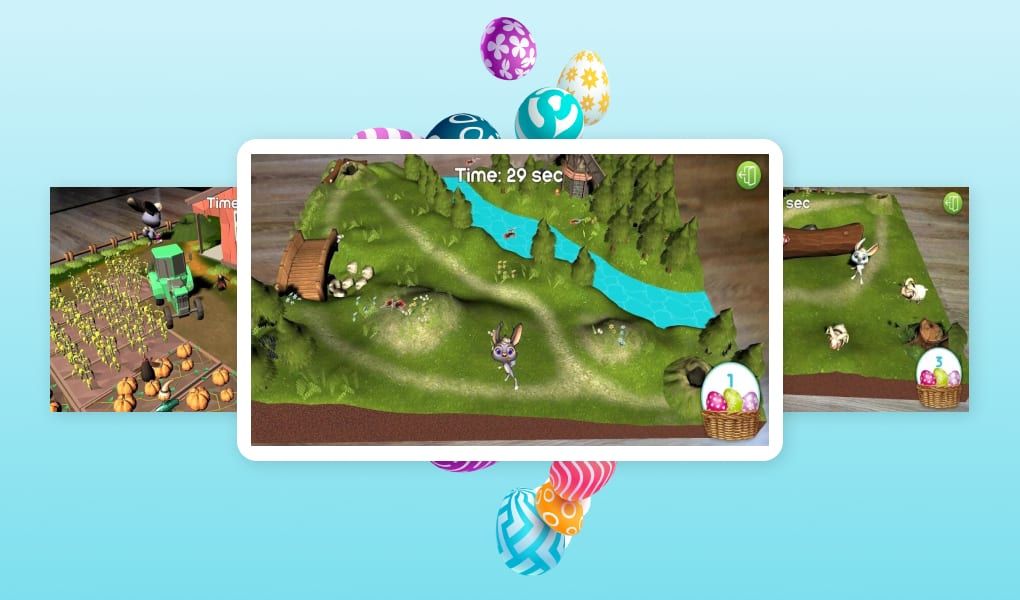 IT Craft has prepared an engaging AR adventure simply called Easter Eggs.
We want to share the Easter spirit with our friends, partners, and everyone around the world. We want everyone to feel happy and united in a big world. We want everyone to be safe, stay home, and find virtual Easter eggs together.
This is a game suited for every age. We hope it helps everyone engage their children in a fun game. Take a breather. Let us entertain your children as they go Easter egg hunting! They "step outside" the enclosed space to a fun virtual world.
Rules are simple: When you catch the Easter bunny's helpers—lots of little bunnies running from one hole to another, they share their eggs with you.
Instructions:
Open the app.
Find a flat surface.
Draw enclosed field.
Choose location (Old Mill, Oak, and Farm).
Catch bunny rabbits quickly before the clock runs out!
Caution: watch out for the furniture!
Let's make the world a better—and more fun—place together!
Faithfully, IT Craft team.