Today, I am honored to present the interview "IT Craft's Anthony Suddia Explains How Pokémon GO's Technology is Trickling Down to Small Business" made by Dean Rotbart for Monday Morning Radio listeners.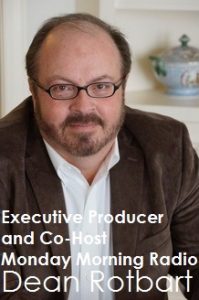 In the interview, we discuss how augmented reality (AR) – the technology that made Pokémon GO possible – can help small businesses retain customers and so much more. Almost every business can profit from an AR app: from furniture makers enabling test-drives right in the customers' bedrooms to publishers being able to show animated 3D models right on the pages of their books.
Monday Morning Radio is well-known for its passion to discover new trends and explain to its listeners how things work during interviews with experts.
Dean Rotbart has made every new episode of the show available for both free listening online and downloading from his website www.mondaymorningradio.com , App Store and Stitcher Radio.
Or you can check it out right now: